3 Days and Nights of Education and Entertainment
By Kim Roe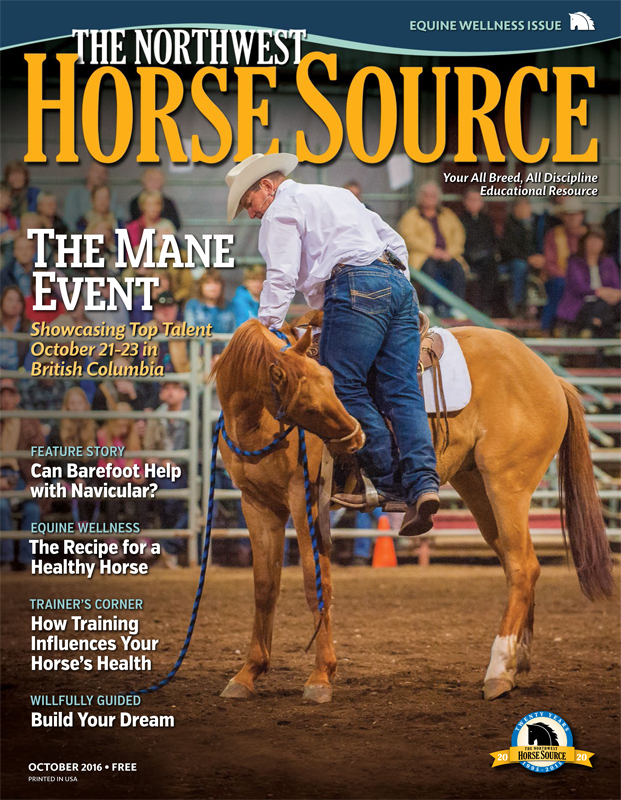 It's autumn, and with the shorter days and bitter cold the doldrums can set in, making getting off the couch and going outside to ride difficult. Just in time, The Mane Event 2016 comes to British Columbia, Canada. You will be educated, entertained, and motivated to go home and ride!
The Mane Event is Western Canada's premier equine educational event and trade show. Now in its 13th year, it runs October 21st through the 23rd at Heritage Park in Chilliwack. The industry's best trainers will be featured and the trade show is beyond compare – you'll find merchandise for horse and rider, along with art, clothing, home décor and pet products. Come be entertained, educated, shop, and have fun!
A Star-studded Cast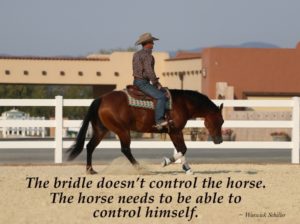 Warwick Schiller heads the lineup of talent at this year's expo. Warwick, originally from Australia, now resides in California. He's a National Reining Horse Association reserve world champion and represented Australia in reining at the 2010 Alltech World Equestrian Games. Warwick has a phenomenally successful YouTube channel. His uncanny understanding of horses crosses the boundaries of all disciplines and breeds and he possesses a unique ability to teach others how to use his methods. Entertaining, smart, and with a wonderful sense of humor, Warwick Schiller is not to be missed!
Leslie Law is the Athens Olympics individual champion and team (Great Britain) silver medalist. Law has a long string of successes including a team silver in Sydney 2000, European team gold in 2001 and 2003, and World team bronze in 2002. Leslie also has multiple top 6 placings at Badminton, Rolex, and Burghley Four Star events on multiple mounts, most of them horses he produced from the start. Since arriving in the United States in 2006 Leslie has racked up a huge list of accomplishments and is a most sought after clinician.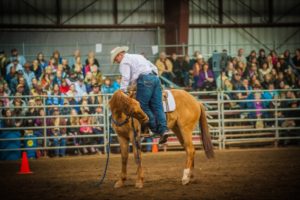 Glenn Stewart travels extensively conducting clinics, demonstrations, and colt starting sessions. Glenn is a former Champion of the Cowboy Up Challenge at the Calgary Stampede and was chosen as one of the Canadian representatives in the 2012 Road to the Horse, the World Championship of Colt Starting. He was also nominated as one of Western Horse Review's Horsemen of the Year.
Garn Walker has trained many world and grand national champion Morgans in English, western, reining, trail and western dressage. He is known for his ability to produce a perfect team. Garn is also one of the founding partners of Cowboy Dressage World.
Charlotte Bredahl-Baker was a member of the US bronze medal winning Olympic team in Barcelona and the US silver medal winning team at the North American Championship in 1997. She has trained many horses and students successfully up through the highest levels of dressage and is a USEF (S) and FEI (International) rated (4*) judge.
Peggy Brown is an Advanced Level IV Centered Riding and Centered Driving Clinician. Peggy's strong belief in good foundation training and application of physical education techniques to riding and driving has helped her students succeed at both local and national championship levels.
Kay Blandford was inducted into the Texas Rodeo Cowboy Hall of Fame in 2010. She was the WPRA world champion in 2007, in addition to many other achievements in the sport of barrel racing spanning four decades.
Educational and Fun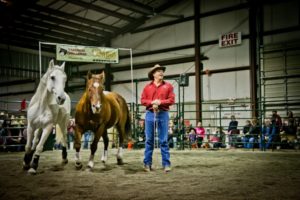 The Mane Event 2016 again offers the crowd-pleasing Trainer's Challenge. This event features three trainers from around the United States: Evan Bonner, TJ Clibborn, and Ed Dabney. Each trainer takes a completely untrained horse and in 3 days sees how much he can accomplish. What the trainers manage in the 3 days of the challenge would typically take much longer, and it's not how these trainers would normally start a horse. Judging is based 10% on the horse, 60% on the trainer's ability to train the horse, and 30% on the trainer's ability to educate the attendees. The winner will be the trainer who achieves the highest success with both the horse and the spectators. The Trainers Challenge is once again using horses from Douglas Lake Ranch, a past winner of the AQHA Remuda of the Year award.
New this year, the Youth/ProAm Competition on Friday night promises to be highly entertaining. This special event features six teams made up of one youth (12-18) and one clinician competing in a timed obstacle course. The teams will complete the course using the youth's horse in a relay.
The Equine Experience show is held on Saturday, October 22nd. This evening of high quality entertainment includes trick riders, drill teams, liberty demos, driving demos and Endo, the amazing and inspiring blind horse that competes in Working Equitation. Endo will also be doing short demonstrations all three days of the expo.
Tickets for The Mane Event 2016 and all information can be found at www.maneeventexpo.com. Tickets are also available at the door. Camping is available on-site, but book in advance for power, as it always sells out.
Don't miss this wonderful opportunity to increase your knowledge and experience real success with your horse.
Published in October 2016 Issue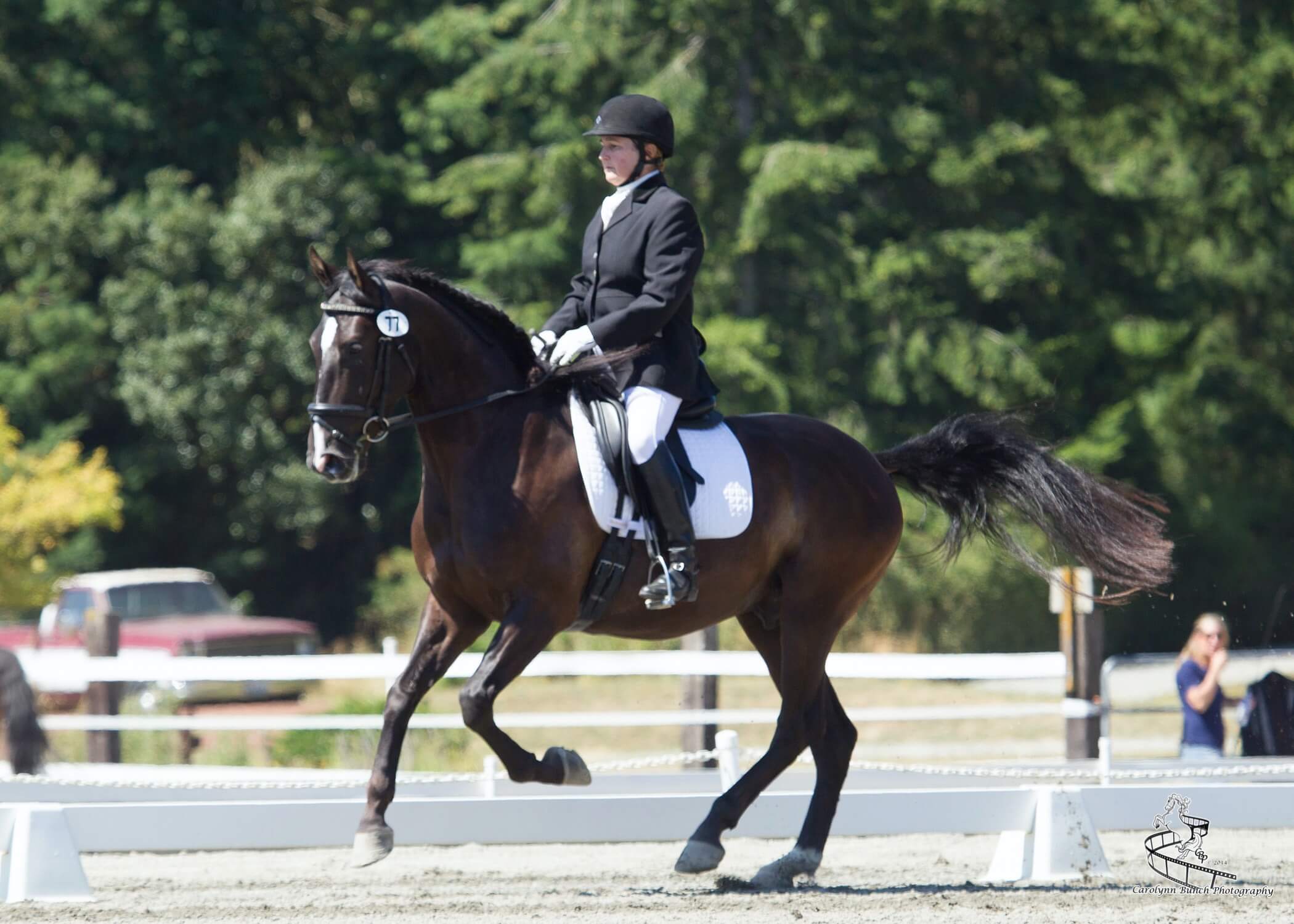 Kim Roe grew up riding on the family ranch and competed in Western rail classes, trail horse, reining, working cow, and hunter/jumper. She trained her first horse for money at 12 years old, starting a pony for a neighbor.
Kim has been a professional dressage instructor in Washington state for over 30 years, training hundreds of horses and students through the levels. In recent years Kim has become involved in Working Equitation and is a small 'r' Working Equitation judge with WE United.
Kim is the editor of the Northwest Horse Source Magazine, and also a writer, photographer, and poet. She owns and manages Blue Gate Farm in Deming, Washington where she continues to be passionate about helping horses and riders in many disciplines.