By Jennifer Roberts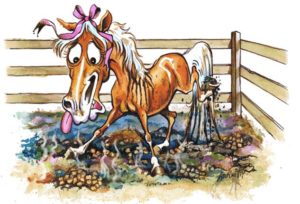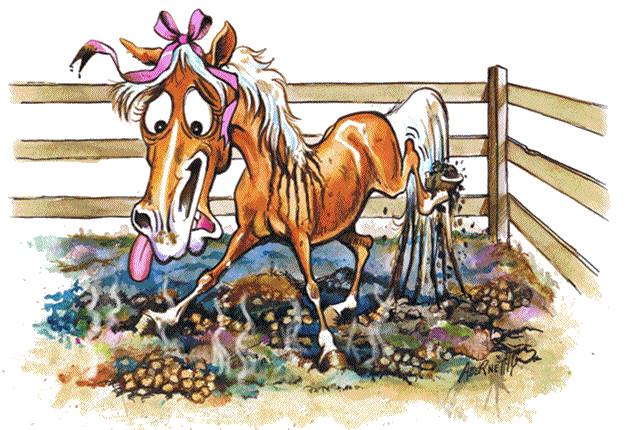 As we head into fall, the lush pasture may be waning. It's time to make winter plans, what will you to for your horse's turnout over the winter months?
For many people, a dry lot is the perfect turnout situation for their horses. A dry lot is small paddock, which is sacrificed to allow for other pastures to rest, especially during the winter or in the overly wet months.
Dry lots may not seem like they require much thought, but they do. They also require a considerable amount of planning. They may vary in size, but there needs to be a minimum of 400 square feet per horse contained in the paddock (additional space is required if the horses do not get along well).
Shelter also needs to be considered. Shelter is imperative to help horses get out of the elements, including the hot sun. A run-in shed is one of the best shelter options for this application. According to Krishona Martinson, PhD, University of Minnesota, "A three-sided shed or lean-to, can provide adequate shelter for your horse. A 12′ by 12′ lean-to can accommodate 1 to 2 horses. As horse numbers increase, run-in shed dimensions should increase by 12 feet per horse. For example, if you have 3 to 4 horses, you would need a 12′ x 24′, and with 5 to 6 horses, a 12′ x 48′ lean-to would be sufficient." Again, these recommendations assume all horses utilizing the shelter get along with each other.
By keeping the food, shelter and water in different areas of the dry lot, you are able to encourage movement and control the relative footpath.
Footing and drainage is also an important piece of the puzzle. "In high traffic areas like a dry lot or hold corral, horse hooves loosen topsoil and compact the soil below," explains Ann Swinker, Extension Horse Specialist at Penn State University. "As the soil becomes more compacted with the constant pounding of horse hooves, rainwater is not able to percolate through the soil and pools on top, mixing with the topsoil to create mud. The most important ingredient for making mud is to add water. The rainwater that runs off of impervious surfaces like your barn roof can compound the problem. If the rain isn't direct away from the high traffic areas, you can have a real mud problem."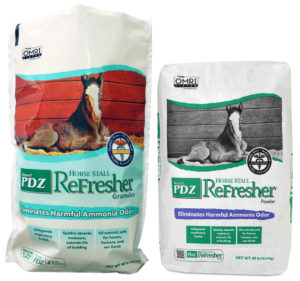 To help deter the mud from accumulating, as well as slick areas from where the horses urinate frequently, use a thick layer of a zeolite based stall refresher such as Sweet PDZ Horse Stall Refresher. This will not only help to control the moisture, but also keep ammonia at a safe level.

Dry lots are important to horse management, but it is essential that they are managed properly. With a bit of planning and maintenance, the dry lot will prove to be helpful, throughout every season.

Sweet PDZ has been keeping stalls healthy for over 32 years and continues to be the leading horse stall freshener on the market. This organic (OMRI Listed), non-toxic compound captures, neutralizes and eliminates harmful levels of ammonia and odors.  Sweet PDZ is a far superior alternative to lime products for ammonia removal and moisture absorption. For more information, as well as a dealer locator, visit SweetPDZ.com.

<!-comments-button-->