An "Incredible Journey" through a National Park
by Karen Pickering, NWHS Publisher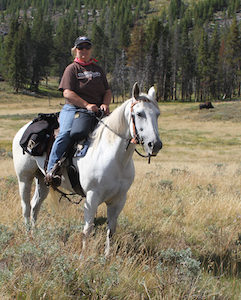 This past week I journeyed through Yellowstone National Park and am forever changed. As we focus on the theme of equine wellness this month I'm moved by the effect this trip had on my horse and me. Our equine partners need a break once in a while, and so do we! Being unplugged for nearly 10 days made me realize what's important in life.
Our guide, Ken Solem of Stonewater Ranch, offered this trip to the leadership team at CTK Horsemen's Association. Ken has made several trips to Yellowstone and knows the area well. We stayed near the national park in a place called Red Canyon, a remote location in the high country. We made camp at the trailhead with only an outhouse and a warning for bears sign as indication of civilization. It was peaceful, unbelievably quiet and the sky seemed so close you could reach out and touch the twinkling stars at night.
Each day we would trailer in to the vast wilderness of Yellowstone. God has blessed this land with rich grasses for the buffalo and elk. It was spectacular to ride through this seemingly untouched wilderness. We visited local tourist attractions such as "Old Faithful," but those paled in comparison to riding through the wilderness on a horse. We had to ford rivers and streams, wade through bogs, pass by buffalo and travel through bear country. This was the ultimate trail course, for sure. I kept a journal nearly every day and will be re-capping this adventure; watch for pictures on our website and Facebook.
Next up on the schedule is an event in Lynden. Please stop by our booth at the Super Horse Showdown at the Northwest Washington Fair Equine Event Center in Lynden, WA October 3-5, 2014. We'd love to say hi!
This issue we introduce a company called StallGem that is dedicated to wellness and barn chore efficiency. Read about them on page 6.
Quote: "Nothing binds you except your thoughts; nothing limits you except your fear; and nothing controls you except your beliefs." ~ Marianne Williamson
Originally Published October 2014 Issue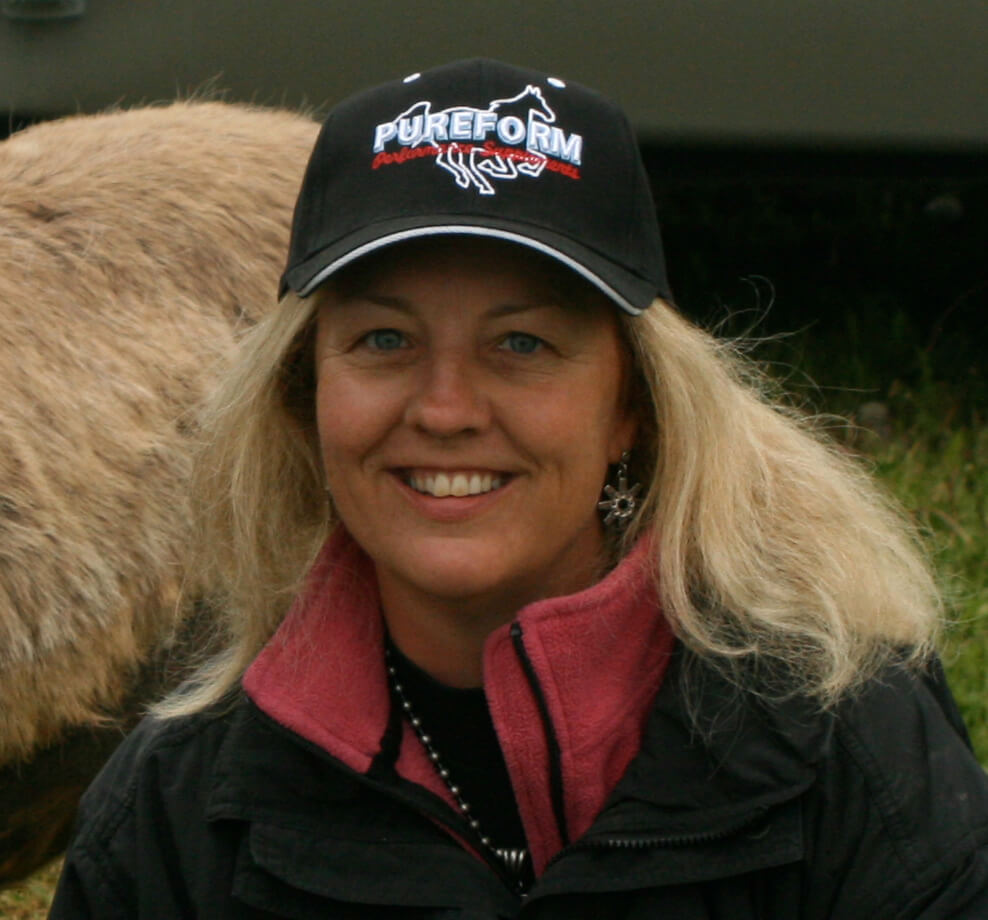 Owner/Publisher Karen's lifelong love of horses began at a very early age when she wore out a couple of rocking horses before convincing her parents to get her the real thing. That ill-tempered bay gelding, Brandy, was a challenge for the young horsewoman, but it drove her ambition to become a horse trainer. After attending Canyonview Equestrian College's Horsemanship Program, Karen realized she needed work that was a little more lucrative than training, so she took a job with Customs Brokerage to pay the bills. There, she discovered an affinity for computers and a talent for creating informative, entertaining newsletters. The Northwest Horse Source began as such a letter in December 1995, with a distribution of 1000 copies for its 12 black and white pages.  Now 25 years later, it's a print and online magazine and website with a reach of over 10,000 per month and growing! Not bad for the results of one woman's dream to work with horses!
Today, Karen remains involved with every aspect of the magazine and treasures the community of thousands who share a common passion.