Happiness on Horseback
by Catherine Madera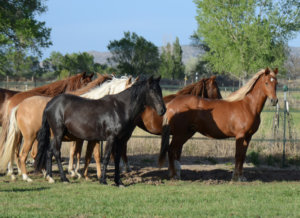 Visitors to Barbara Windom's ranch, La Estancia Alegre—"The Happy Ranch"—find a new definition for happiness on horseback once they swing a leg over one of her Peruvian Horses.
"There's this smile that spreads across their face when the horse begins to gait," says Windom, "it's the same every time."
Windom is a life-long horsewoman who got her start riding hunter/jumpers. After finishing college and getting married, her father declared, "I guess that's the end of your horses!" Far from the end, it was more like a beginning. 
An interior designer in California, Windom began experiencing back pain which made riding uncomfortable. After reading about the naturally smooth-gaited Peruvian Horse in the LA Times, she became curious, eventually purchasing one for herself. One led, 17 years later, to 40 and today Windom prides herself on breeding Peruvian horses of strength, heart, and superior gait at her New Mexico ranch.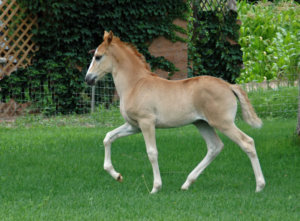 The Peruvian Horse, sometimes confused with the Paso Fino, came to North America with the conquistadors in the 1600's. The modern Peruvian Horse carries the blood of its Spanish ancestors—including the Barb and the Andalusian. It is a medium-sized horse from 14-15 hands in height, well-balanced, and is wider and generally larger than the Paso Fino. Horses should have strong legs, a sloping shoulder, good angle to the hocks and plenty of "brio" which refers to heart and disposition: gentle, yet spirited, eager to work and go forward, giving its best effort.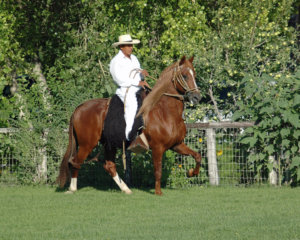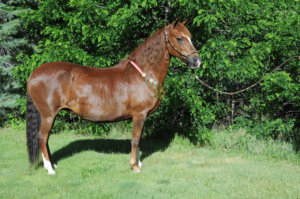 Windom lists her priorities in breeding as strength, disposition, and gait and uses great care in selecting breeding stock. All her stallions were purchased in their teens to ensure they had remained sound over time. La Estancia has produced many show ring champions, including 16-year-old mare LEA Poema, winner of 45 champion-of-champions awards in shows from Texas to California. Windom focuses on the needs of every day owners who may not show but desire a versatile and talented horse with plenty of style. 
"We want to produce well-gaited, strong, sound horses that have the excellent disposition associated with the Peruvian Horse—the perfect package," says Windom, who refuses to sell a horse without a thorough vet check.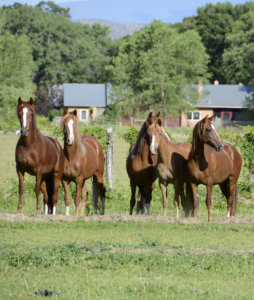 The Peruvian horse is a refined, elegant horse yet remains prized for its "paso llano," an exceptionally smooth, ground-covering gait. Though the Peruvian can also trot and canter, this unique, four-beat gait was initially an excellent way for Peruvian people to cover great distances over mountainous land in comfort. Today the horse is still sought after as an all-around mount and is ideal for those suffering from back/neck/hip pain.
"Prior to my back surgery I couldn't walk or stand," says Windom, "but I could ride my horse. They have a very healing way of going; it's so smooth."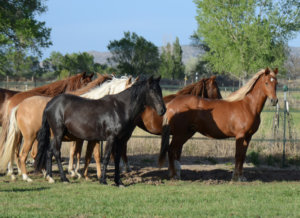 Many of Windom's customers come to her in search of a horse that will enable them to enjoy riding and, often, it is on the trail that they wish to have an adventure. Sure-footed and bred with mountainous riding in mind, the Peruvian is a natural choice for the trail rider. Windom also thought they were a natural choice for the increasingly popular sport of Mountain Trail. After meeting northwest Mountain Trail Champion and trainer, Mark Bolender, she hired him to build an extensive course on her 100-acre ranch.
"I was surprised at how willing they are," says Bolender of the La Estancia Alegre Peruvian horses. "They're also very sure-footed."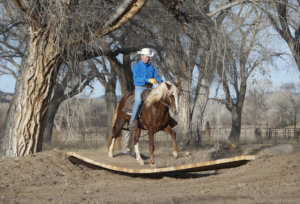 The sport of Mountain Trail continues to grow in popularity, largely because it is a fun sport that can be enjoyed without investing the kind of money and time the show circuit demands. According to Bolender, it takes only about 90 days for a newcomer to prepare for a Mountain Trail show.
"You're probably not going to win, but you can have a lot of fun and not embarrass yourself or your horse."
Bolender is presenting at a series of clinics at Las Estancia Alegre in 2012 and plans to produce a training film with Windom.
For more information on the luxurious ride that is the Peruvian horse visit: www.laestanciaalegre.com.
For information on Mountain Trail horse clinics and shows at Bolender Horse Park visit: www.bolenderhorsepark.com.
Published May 2012 Issue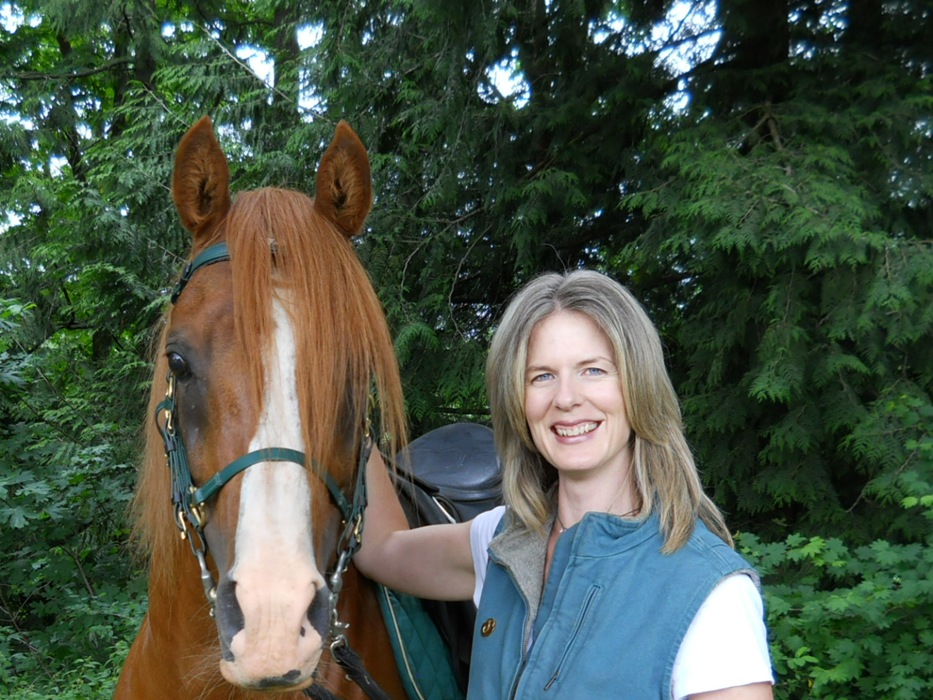 Catherine Madera served as editor of the Northwest Horse Source for five years. She has written for numerous regional and national publications and is a contributing writer for Guideposts Magazine and the author of four equine-related books. She has two grown children and lives with her husband and three horses in Northwest Washington.