Sprouted from humble, Pacific Northwest roots, Kerrits has been innovating equestrian performance apparel for women and girls who ride and love horses for more than 30 years.
From Sea to Saddle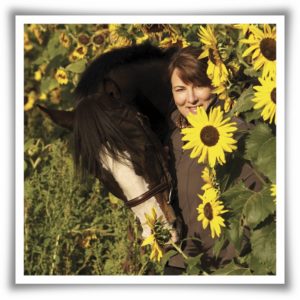 In 1986, Kerrits founder Kerri Kent took $50 and her passion for windsurfing to the fabric store in hopes of designing a swimsuit for women that would stay in place. With no money to spare, her patterns were made from paper bags and her fit models were local windsurfing friends. Once sewn, Kerri took her suits to the beach and sold them out of her gear bag.
Women loved the suits and success turned into an opportunity for Kerri to create a performance line for women who shared her other passion—riding. She and the team used their knowledge of fit and their experience in the saddle to create apparel that disrupted the traditional world of uncomfortable, unflattering riding clothes with apparel that fit, functioned and flattered.
Made by Women Who Ride
Kerrits works closely year-round with its team of professional riders to create riding tights and breeches, tops, outerwear and accessories that function, fit and perform to the high standards of women and girls who ride—a lot. Customer and team rider feedback drives continuous innovation highlighted in each season's collection.
"You'll never see me out on a cross country course without my Kerrits Griptek fullseat breeches," says Kerrits Team Rider Jennifer McFall, west coast-based international CCI 4* event rider. "They give you security and comfort all in a stylish, long-lasting breech that performs as hard as my horses and I do! Rain or shine, I know these breeches won't let me down when it really counts."
Check out Kerrits Griptek Fullseat Breeches, along with more apparel designed to help you reach your equestrian goals in all disciplines of riding at kerrits.com or visit your local tack shop. Choose from a spectrum of fabric and technologies that let you choose breeches and tights with your preferred level of grip. Experience the fresh colors and patterns of Kerrits 2018 collection, featuring cutting-edge technical fabrics crafted to keep you looking great and feeling comfortable in and out of the saddle.

<!-comments-button-->