The Low-Down on Run-Ins
By Jennifer Roberts
Spring is in the air! You know what that means… in addition to the mud, you'll be looking for ways to keep your horse outside in the fresh air a bit more. With the days getting longer, there is nothing better then gazing out and seeing happy horses left out in their pasture, enjoying the sunshine.
To let your horse maximize their time enjoying the most beautiful time of the year, consider a run-in shed. This form of shelter allows your horse the choice to come in out of the weather while still enjoying the great outdoors.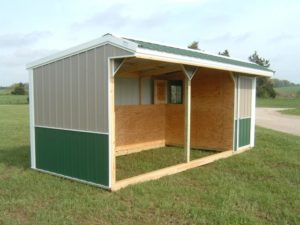 While a run-in shed can be a great addition to the pasture, it's important to think about a few key components before you "run-out" and build one
Make sure that the shed is built to be sturdy, with no projections and things to catch on. Also, take a close look at what you are building the run-in on. While it does not need a foundation, it does need to be placed in a flat location with ample drainage. If you do not have a proper location, consider speaking with a professional about ways to direct water away from the structure, slick footing inside and around the run-in can make for extremely hazardous conditions.
Know that horses may chew on these structures, so consider metal reinforcements or at least check out the shed periodically to make sure that nothing is going wrong and that the run-in has no sharp edges or splinters.
Make sure that the size of the shed is appropriate to the number of horses in the pasture and the door is large enough to keep another horse from trapping a horse inside the shed. It's a good idea to build a run-in larger than you think you might need, a little extra space could alleviate potential disagreements between horses (and even injuries!).
Finally, make sure that your shed has ample ventilation. While you might not think that a three-sided shed would need additional ventilation, ammonia is a nasty thing and can still accumulate in a three-sided shed. Consider the use of Sweet PDZ to cut down on the ammonia fumes and keep your horse healthy. Make sure that your run-in has ample bedding to keep horses comfortable, while you may choose not to clean the run-in daily know that it will required to be cleaned at regular intervals.
A run-in can be a great way to protect your horse against the elements and allow them to spend a bit more time outside. However, a little bit of prior planning is essential for the safety and well-being of your horses.
Sweet PDZ has been keeping stalls healthy for over 33 years and continues to be the leading horse stall freshener on the market. This organic (OMRI Listed), non-toxic mineral captures, neutralizes and eliminates harmful levels of ammonia and odors.  Sweet PDZ is a far superior alternative to lime products for ammonia removal and moisture absorption. For more information, visit SweetPDZ.com, and visit Manna Pro Products at MannaPro.com for a dealer locator.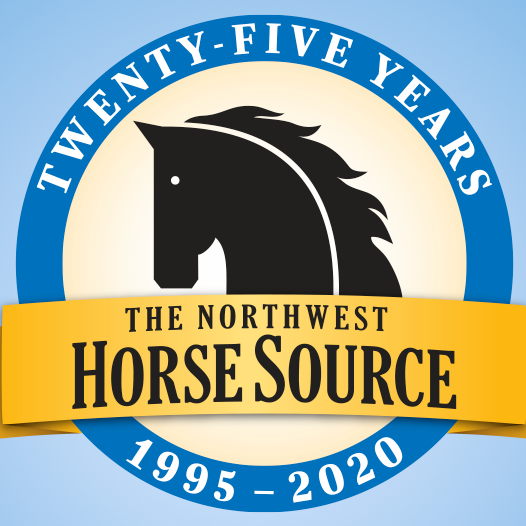 The Northwest Horse Source is an independently owned and operated print and online magazine for horse owners and enthusiasts of all breeds and disciplines in the Pacific Northwest. Our contemporary editorial columns are predominantly written by experts in the region, covering the care, training, keeping and enjoyment of horses, with an eye to the specific concerns in our region.