Ellensburg's Spirit of the West Cowboy Gathering February 17-19
by Kim Roe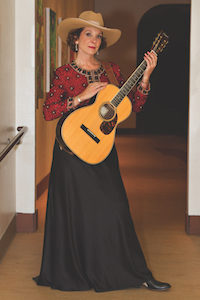 The Spirit of the West Cowboy Gathering is a celebration of western music, art, gear, and cowboy poetry in Ellensburg, Washington, February 17-19.
Juni Fisher is one of the musicians headlining at this year's gathering. Juni and I spent time riding horses together in the Sierra foothills of California. She grew up in a farming family and spent her early years training horses, working on cow-calf operations, and singing.
While attending college, Juni trained and rode horses for my mother. I always looked up to her for her horse training skills. She specialized in bridle horses, working cow horses, and cutting horses.
I was captivated by her charisma too. Funny, pretty, smart as a whip, and full of cowgirl spunk, she could get everyone around her laughing. Years later, after I'd moved to the Pacific Northwest, she told me she was living in Nashville and riding steeplechase horses to support herself while she pursued her music career.
Over the years I purchased and enjoyed some of Juni's CDs, but never had the opportunity to see her perform until I finally caught her act in BC. I was stunned by the poignancy of her lyrics and the clarity and strength of her voice — and she was still the same joke-cracking, storytelling Juni I remembered. The audience was captivated.
Juni Fisher is one of the nation's top solo Western music performers. Her awards include 2006, 2009 and 2011 Western Music Association (WMA) Female Performer of the Year, and Composer and Performer of the Year in 2007, 2011, and 2013.
I asked Juni to explain the difference between western music and country music. She said, "Country music is based on the failure or success of a personal, family, or working relationship. Western music is based on the wide open vistas of the western landscape, the lifestyle, and work of the people who settled it and now inhabit it."
Fisher performs at the major festivals and concert venues of all sizes across the US, and spends saddle time on her snaffle bit futurity prospect as she prepares for the 2017 NRCHA Snaffle Bit Futurity competition in Fort Worth, Texas.
If you love horses, Western music, cowboy poetry, and the culture of the West, plan to attend The Spirit of the West Cowboy Gathering in Ellensburg. Be sure and catch Juni Fisher's performance; you won't be disappointed.
Find Out More:
www.ellensburgcowboygathering.com – (888)-925-2204
Originally Published February 2017 Issue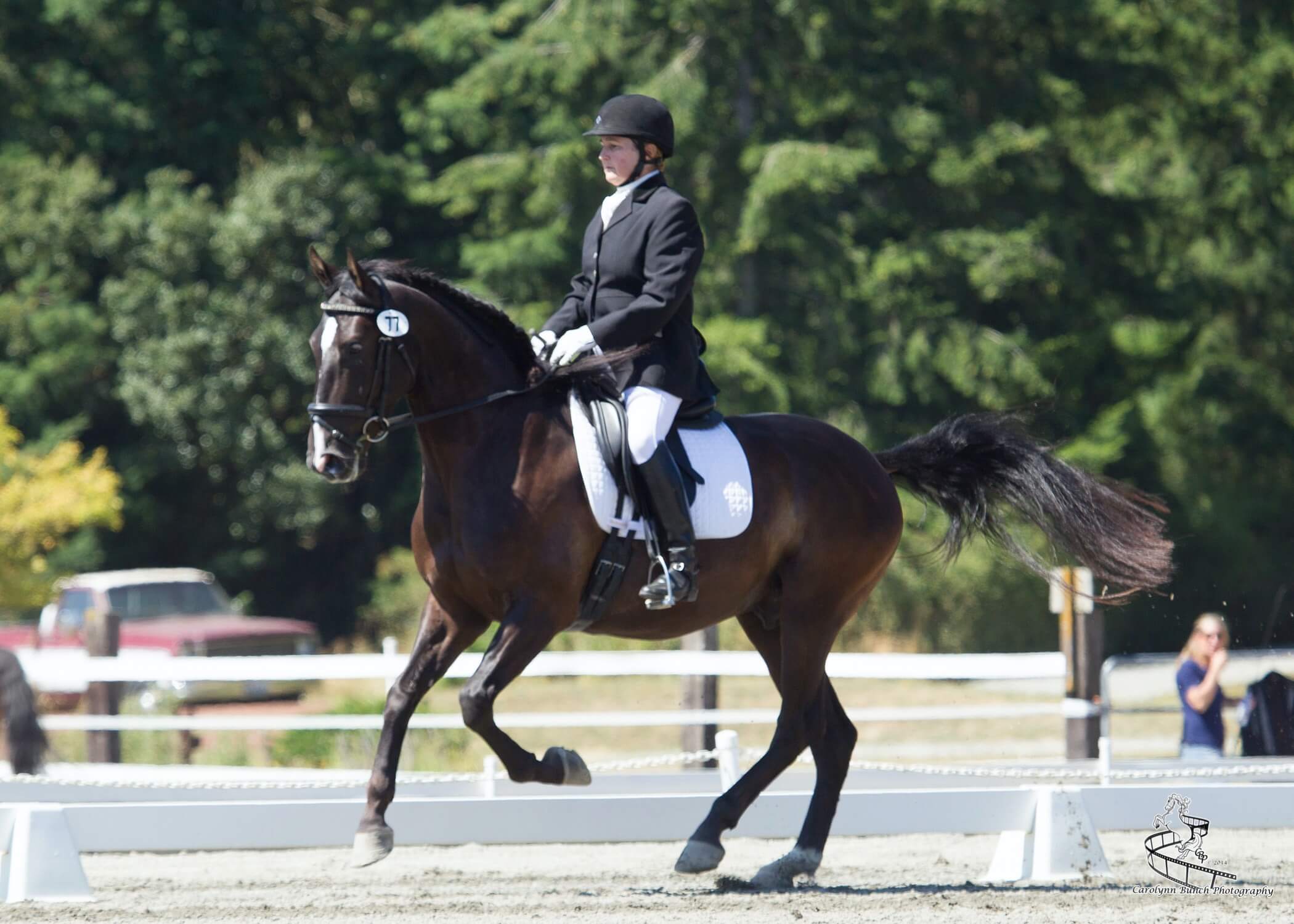 Kim Roe grew up riding on the family ranch and competed in Western rail classes, trail horse, reining, working cow, and hunter/jumper. She trained her first horse for money at 12 years old, starting a pony for a neighbor.
Kim has been a professional dressage instructor in Washington state for over 30 years, training hundreds of horses and students through the levels. In recent years Kim has become involved in Working Equitation and is a small 'r' Working Equitation judge with WE United.
Kim is the editor of the Northwest Horse Source Magazine, and also a writer, photographer, and poet. She owns and manages Blue Gate Farm in Deming, Washington where she continues to be passionate about helping horses and riders in many disciplines.