Find a Top Performance Horse (or Stock Dog) September 6–7 in Livingston, Montana
By Heidi Smith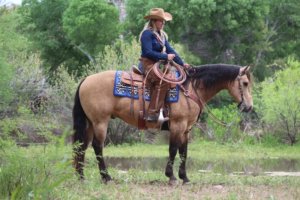 The search for a good horse can be an exhausting and frustrating experience. You spend hours online scrolling through horses-for-sale websites, thumbing through horse magazines, and talking on the phone. Then more hours driving (or flying) all over the country to try out horses that end up not meeting your needs. What you need is a place and time where a large number of top prospects can be found all under one roof. Well, guess what? That's happening and it's called the League of Legends Sale.
On September 6 and 7, 2019 in Livingston, Montana (just north of Yellowstone National Park) is the third annual League of Legends Invitational Horse and Stock Dog Sale. The sale, hosted by Western Lifestyle Insurance and Turner Performance Horses, will take place at the historic Heart K Land and Cattle Company Arena.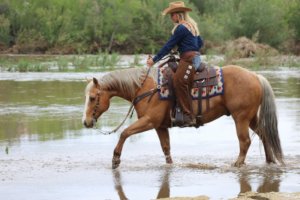 The League of Legends is the sales event of the year. Far from the typical horse sale, League of Legends pride themselves in providing their buyers with a selection of elite horses for the seasoned competitor, non-pro, working ranch, and recreational horseman. Several horses are proven point earners and money earners. All are carefully selected for soundness, quality, and disposition from the barn of Turner Performance Horses and a league of consigners consisting of working ranches, National Finals Rodeo Champions, top industry trainers, and talented horsemen. The League of Legends stands behind the offered horses with confidence that they are exactly as represented.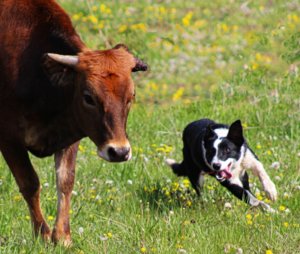 This sale has a reputation for taking time to match the right horse with the right buyer. Potential buyers are encouraged to make appointments with Turner Performance Horses and the other consigners to ride and spend quality time with the horses prior to the sale. If you're not able to meet up before the sale, League of Legends offers their "casual Friday" September 6, from 3:00 – 5:00 p.m. This is an opportunity for the buyer, horses, dogs, and consigners to meet and interact one on one.
On sale day, September 7, beginning at 7:30 a.m., the trail horse competition, ranch horse challenge, stock dog demo and the sales preview take place. As a bonus, lunch will be provided by Running Horse Feeds to those with buyer numbers at noon.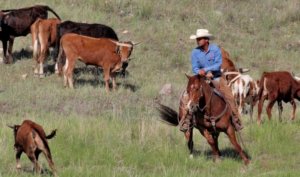 At 3:30 p.m. the action begins with the Trail and Ranch Horse Champion to be awarded as well as the Super Horse, where League of Legends gives individuals with buyers' numbers the chance to be the judge! The awards are sponsored by Lazee SM Ranch, Bar 86, MT Wild Rags, Team Equine, Horse Guard, Zesterra, Pro Roper Supply, RDO Equipment, and Draw It Out. Each buyer will receive a Cannon Falls Trailers swag bag loaded with goodies from our sponsors including a Badlands Hookin' Halter as our way of saying thank you!
Graduates of the 2017 and 2018 League of Legends Sales have been proving themselves in and out of the arena in every discipline. For posted reviews as well as the most up-to-date information, follow the League of Legends Sale on Facebook.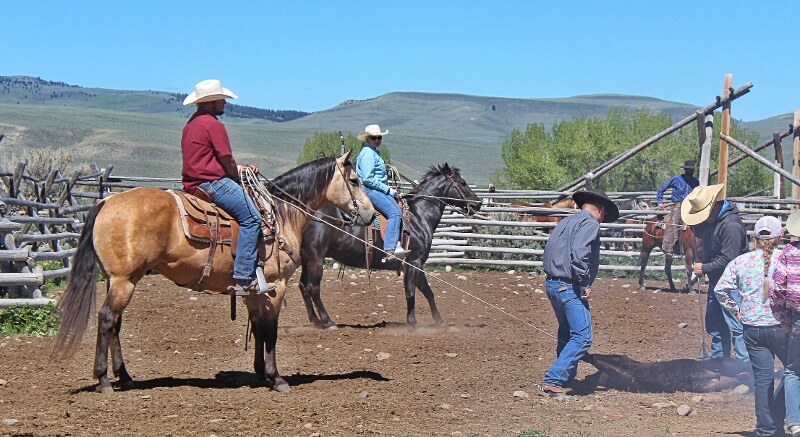 The Hotel Headquarters for the sale will be the Yellowstone Pioneer Lodge. Call early to book your reservations at 406-222-6110. The beautiful Heart K Land & Cattle Company will also be offering camping with full hookups. For information, rates, and reservations please email tphorse1@gmail.com.
Finally, this year the sale will include additional vendors for shopping more swag than ever. If you'd like to advertise in the catalog, please contact Heidi Smith at 509-361-8345.
If you have any questions, the friendly folks at Turner Performance Horses are happy to help. Please don't hesitate to call: Chad Turner 406-381-2347, Paje Turner 406-381-2348; email TurnerPerfHorse@aol.com or visit our website www.TurnerPerformanceHorses.com
The League of Legends Invitational Horse and Stock Dog Sale would love for you to meet them in Montana September 6-7, 2019!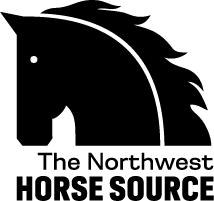 The Northwest Horse Source is an independently owned and operated print and online magazine for horse owners and enthusiasts of all breeds and disciplines in the Pacific Northwest. Our contemporary editorial columns are predominantly written by experts in the region, covering the care, training, keeping and enjoyment of horses, with an eye to the specific concerns in our region.