Six Veterinarians and Two Clinics Have the Northwest Corner Covered
By Kim Roe
You've been out for an enjoyable Saturday evening in town. You arrive home at 10:00 p.m. and go out to the barn to check on your horses and find one is down and in serious distress. You need your veterinarian, and soon.
You call his service and learn your veterinarian is out of town. Your only choice is to contact a clinic you've never used, and they are kind enough to send a doctor you've never met. The clinic has no information about you or your horse and precious time is spent retrieving it. The vet finally arrives at midnight and though she's competent, your horse needs to be euthanized.
At times like this you want someone you've worked with regularly to be there. It's impossible for one veterinarian to always be available. You need a team of doctors and their assistants for your animals.
Good News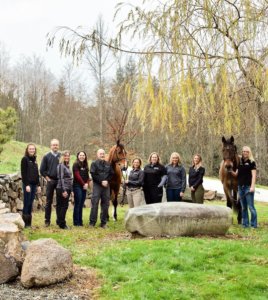 If you live in Northwest Washington, we have good news! Two well-established veterinary clinics have joined forces to give horse owners just what they need. Mount Vernon Veterinary Hospital and Northwest Veterinary Clinic (Stanwood) are now affiliated and collaborating to provide 24-hours-a-day, 7 days-a-week, and 365-days-a-year coverage for Snohomish, Skagit, Island, and Whatcom Counties.
Six equine veterinarians work together to support clients — and each other. The veterinarians will be aided by competent assistants and office support staff, making it easier and less stressful to keep your horse healthy. Quality, high-level care for your horse and less worry for you is the end result of this venture.
A Veterinarian for Every Need
Northwest Veterinary Clinic in Stanwood, WA has been serving the Stanwood area for over 100 years. Northwest Veterinary is headed by Dr. Dan Haskins, DVM, who has been with Northwest since 1978. Dr. Haskins officially retired from active practice in August 2018 and will be greatly missed. He will provide administrative support until later this year when he fully retires. The two vets from Northwest veterinary clinic are:
Dr. Claire Tungseth, DVM performs in sports medicine with strong interests in diagnostics and regenerative medicine.
Dr. Viveka Rannala, DVM provides equine ambulatory services with special interests in reproduction, medicine, and the care of geriatric horses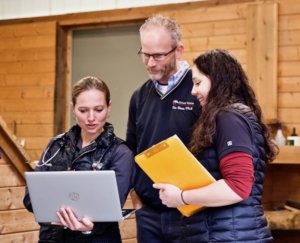 Mount Vernon Veterinary Hospital has been caring for horses in the Mount Vernon and Bellingham area for many decades. The original owner is the much-loved and highly respected John Zaccardi, DVM, who has been keeping horses healthy in this part of Washington since the early 1980's. Dr. Zaccardi will continue to be available on a part-time basis. The other Mount Vernon team members are:
Dr. Chris Hanson, DVM has been with Mount Vernon for nearly two decades and is a respected equine surgeon. Surgical services include a variety of soft tissue and orthopedic procedures including arthroscopy and laparoscopy.
Dr. Ken Leisher, DVM lives and practices on Whidbey Island where he provides a wide variety of ambulatory equine health care services including pre-purchase exams, dentistry, lameness evaluation, and reproduction.
Dr. Cassie Torhorst, DVM joined Mount Vernon in 2017 and brings an emphasis on lameness and sports medicine. She has certification in veterinary acupuncture and veterinary spinal manipulation therapy and alternative therapies.
Dr. Valerie Pflughoeft, DVM came aboard in August 2018. Dr. Pflughoeft enjoys all aspects of equine medicine, but particularly enjoys geriatric care, sports medicine, and behavior.
Communication and collaboration among all the veterinarians will be emphasized to assure continuity of care. Each veterinarian brings his or her unique experience, perspective, and specialties to the job. This collaboration has created one of the largest and most progressive equine healthcare providers in Northwest Washington. It will greatly benefit all horse owners in the area.
Find Out More
Northwest Veterinary Clinic 360-629-4571, www.nwvetstanwood.com.
Mt. Vernon Veterinary Hospital: 360-424-4054, mountvernonvethospital.com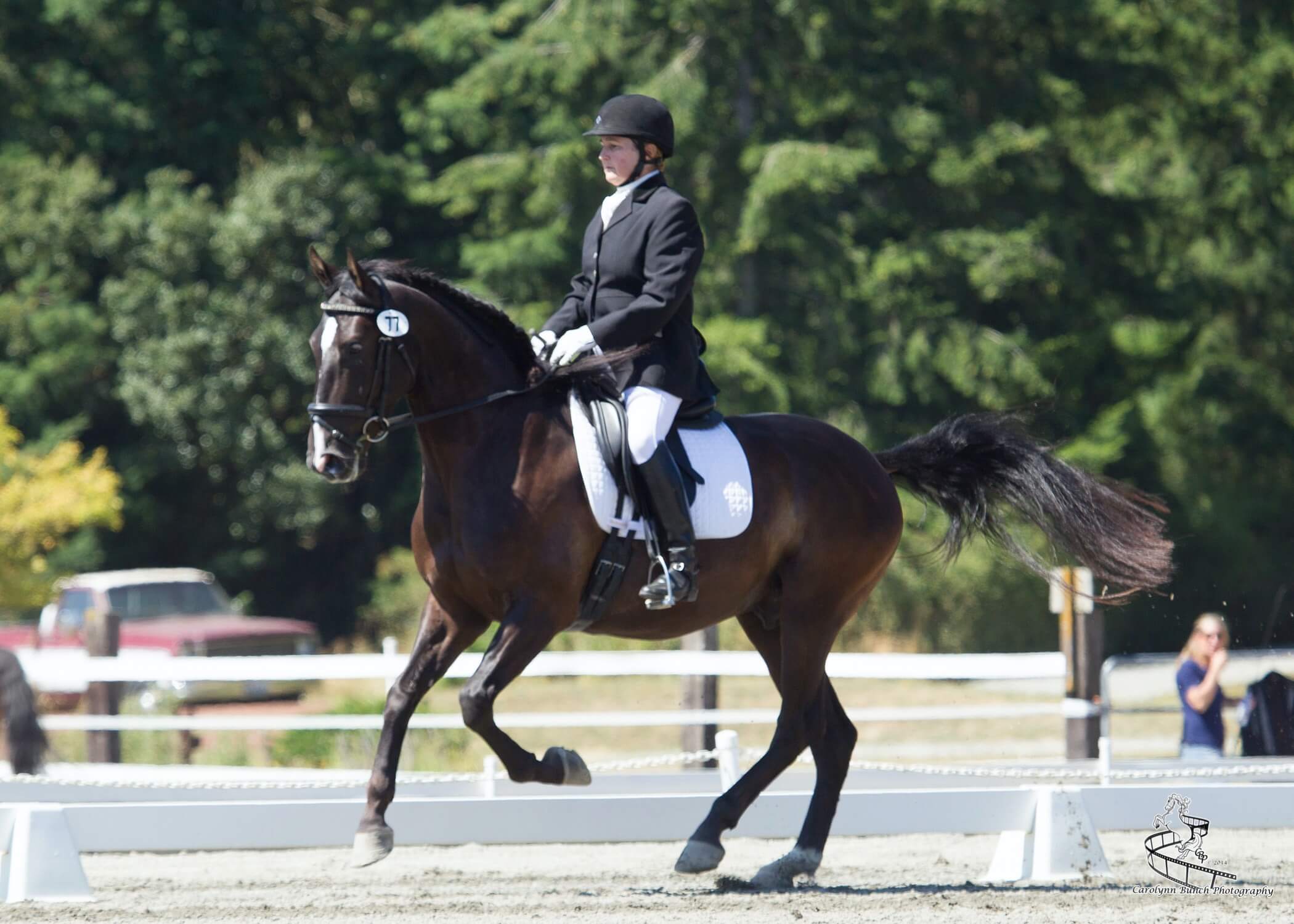 Kim Roe grew up riding on the family ranch and competed in Western rail classes, trail horse, reining, working cow, and hunter/jumper. She trained her first horse for money at 12 years old, starting a pony for a neighbor.
Kim has been a professional dressage instructor in Washington state for over 30 years, training hundreds of horses and students through the levels. In recent years Kim has become involved in Working Equitation and is a small 'r' Working Equitation judge with WE United.
Kim is the editor of the Northwest Horse Source Magazine, and also a writer, photographer, and poet. She owns and manages Blue Gate Farm in Deming, Washington where she continues to be passionate about helping horses and riders in many disciplines.