Reignite Your Passion in 2014
by Catherine Madera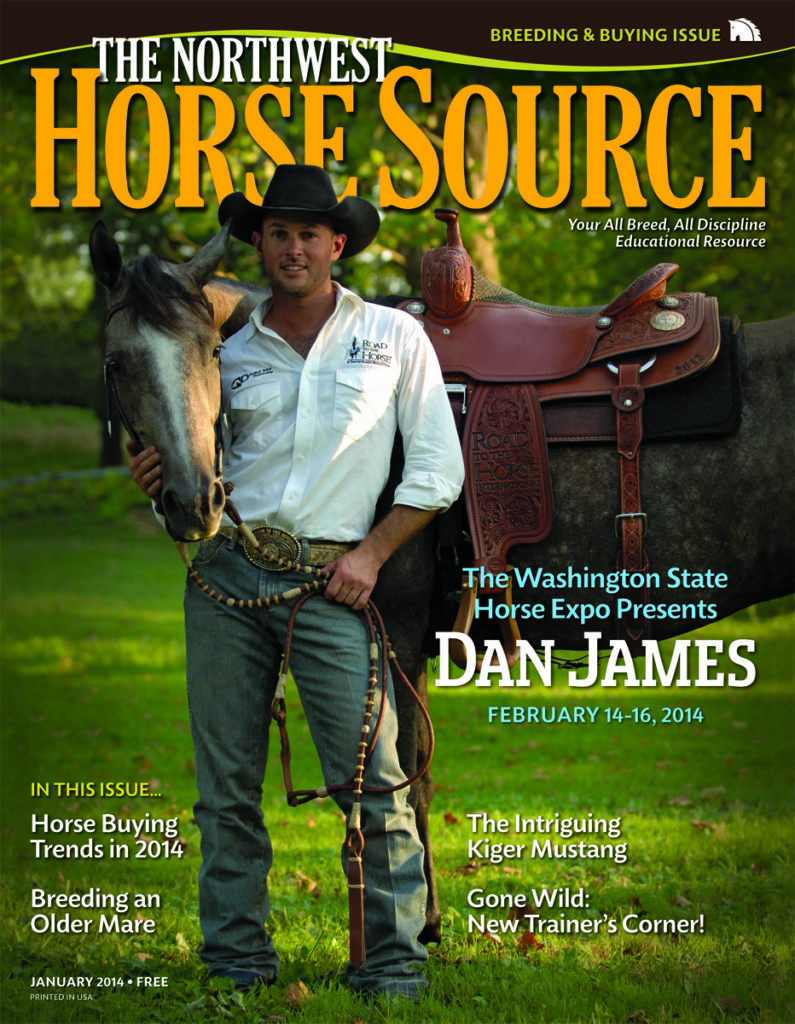 On Valentines weekend—February 14-16—there's one event guaranteed to engage the heart and soul of every horse lover in the Northwest: The Washington State Horse Expo. Passion can be defined as "powerful, intense emotion; deep overwhelming emotion" and Valentine's Day weekend is a fitting time to "feel the love" that drives the equestrian lifestyle. Whether attendees own horses or not, the 2014 expo has a line-up of clinicians and entertainers that will ignite, or reignite, a passion for horses.
Set in an ideal location between Seattle and Portland, the Clark County Event Center in Ridgefield, WA once again provides a great place for horse enthusiasts to learn, have fun, and celebrate the horse. Now in its 4th year, the WSHE continues to grow, drawing some 7,000 visitors in 2013.
Double Your Fun
Australian Dan James of Double Dan Horsemanship, a relative newcomer to equine events in the US, headlines the WSHE this year. Expo event coordinator Bryan Fisher explains the reasoning behind his choice this way.
"I wanted to bring in somebody different this year and watched him (Dan James) in Road to the Horse, team Australia, and also his performance in Mustang Million. What he did in a short time with the colts is amazing!"
So, who is this "new kid on the block?"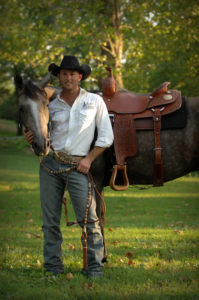 Dan James was born in Queensland Australia on a small cattle farm and began his lifelong passion with horses at six weeks old. Starting his first colt in his early teens sparked his hunger to understand more about the horse's thinking patterns. James first traveled to Hokkaido, Japan to start horses, then Celina, Texas working for cutting horse trainer, Punk Carter. In 2008, James joined his good friend, Dan Steers, in Western Australia at El Caballo Spanish Horse Centre where they performed together each weekend in the "Dan and Dan Show." That year James was recognized as a world class colt trainer when he won the "Way of the Horse" at Equitana Asia Pacific. In 2012, James wowed judges again with his incredible training techniques winning the coveted Road to the Horse International Colt Starting World Champion title. Most recently, Dan James and Smart Little Mustang, also known as "Punk," earned their way to the Mustang Million Zoetis Free Style Finals with 19 other competitors. They placed fourth, performing bareback and at liberty, illustrating the horsemanship and entertainment that Double Dan is known for. Dan James will be teaching on such subjects as "horse fundamentals" as well as entertaining over the weekend. He is part of the Saturday night show.
Tried and True
It seems no horse expo is complete without Texan Craig Cameron and his crowd pleasing Extreme Cowboy Racing. Time and again this event is one of the most popular ways for expo attendees to spend their time and this year at WSHE the fun continues with the always entertaining Cameron and a new line-up of competitors competing for awards and cash in the finals.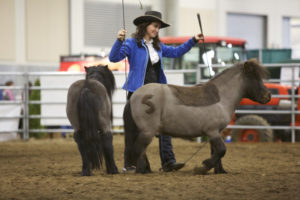 Also returning this year is clinician Steve Rother and partner Francesca Carson, demonstrating sound horsemanship and having plenty of fun assisted by their team of minis, Spanky and Jet. Rother will present on the topics of trail obstacle work and liberty/trick training, among other things. Rother and Carson are consistently a crowd favorite.
The trainers and clinicians presenting at the 2014 WSHE will provide something for a variety of equestrians and disciplines. They include Barb Apple—Centered Riding and natural horsemanship, Jessica Wisdom—dressage, Brent Rollins—training mustangs ,  Larry Whitsell—gaited horses, Kyle Kellmer—working cow horse/reining, and Katy Peery—eventing and show jumping. There's even something for gaming equestrians this year: a jackpot barrel race on Friday night.
Don't miss the opportunity to jump start your horsemanship journey in 2014!
Shopping and A Show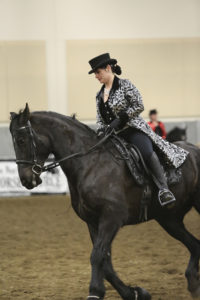 The WSHE welcomed over 100 vendors in 2013. Expo goers can expect a similar shopping experience this year, but with more emphasis on horse-related items. It's a great opportunity to talk to reps about a new saddle, pad, or bitting system for your horse and purchase apparel and other items at special expo prices. Can't commit to the entire weekend? Bring your sweetheart to the WSHE on Saturday for a few hours of shopping followed by the Equine Extravaganza show on Saturday night from 7-9. Refreshments available.
Admission
Adult Admission-$10
Seniors (62+)-$8
Youth 7-12-$8
Kids under 7-Free
Parking-$6
3 Day Event Passes Available: Adults-$24, Youth-$20
For more information on the Washington State Horse Expo visit www.wastatehorseexpo.com or call360-397-6180.
Published in March 2014 Issue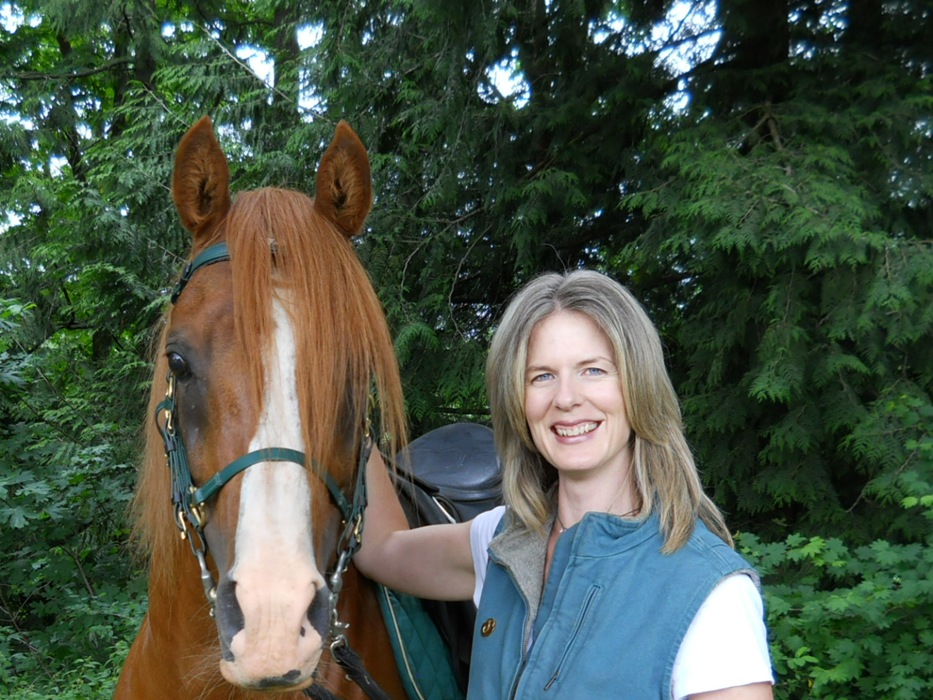 Catherine Madera served as editor of the Northwest Horse Source for five years. She has written for numerous regional and national publications and is a contributing writer for Guideposts Magazine and the author of four equine-related books. She has two grown children and lives with her husband and three horses in Northwest Washington.