Making Your Dream Facility a Reality
by Karen Pickering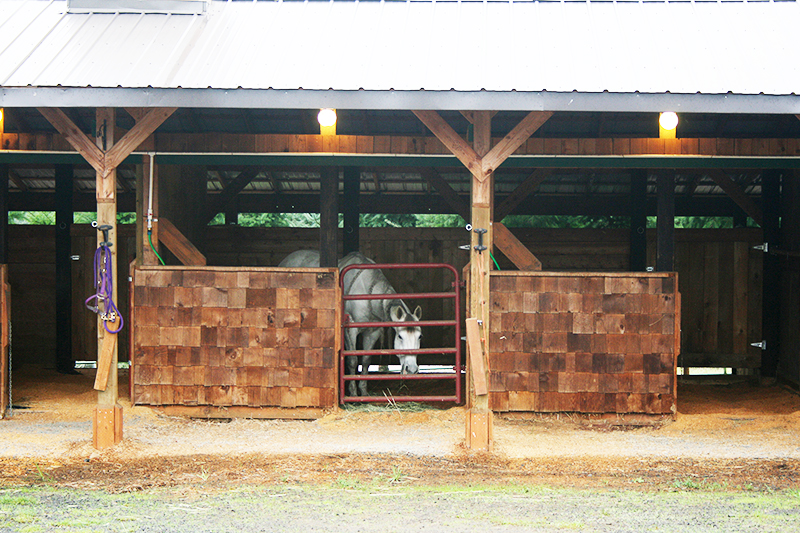 Some of life's greatest moments are the realization of a dream. If you've ever wanted something so badly it's all you can think about then you know the power of your mind. I love the saying "Whatever your mind can conceive and believe, it can achieve," by Napoleon Hill. It really has been put to the test for me in the last few years. Three years ago I was able to purchase a living quarters horse trailer. My next dream? A new barn!
Perhaps you've always dreamed of owning your own ranch or training stable. If so, have you taken the time to draw out the plans in detail? Have you imagined yourself working your own place, being in charge of your day? Perhaps you've always wanted to start a breeding program or work with people and their horses on a daily basis. Whatever it is you're dreaming about, write it down in detail and watch what happens. See yourself living in the facility of your dreams. What do you have to lose?
I really have no time for naysayers or realists (as negative people call themselves). I believe if you know what you want your mind will find a way to make it happen. Part of our problem is getting too busy to take time to plan; we just handle situations as they land on us. Why not put aside your fear and take a step out of your comfort zone?
Inspire yourself with this month's cover story on page 6 about a young woman who has built a solid reputation and is moving into the facility she envisioned. Hard work, plus planning, are the basic steps in moving toward a dream so get started today by writing down your horse-related goals and dreams. Consider sharing your story; I'd love to hear from you. Just comment to this article online or send me an email (Karen@nwhorsesource.com).
Quote: "Challenge yourself with something you know you could never do, and what you'll find is that you can overcome anything." ~ Author Unknown
Published in September 2015 Issue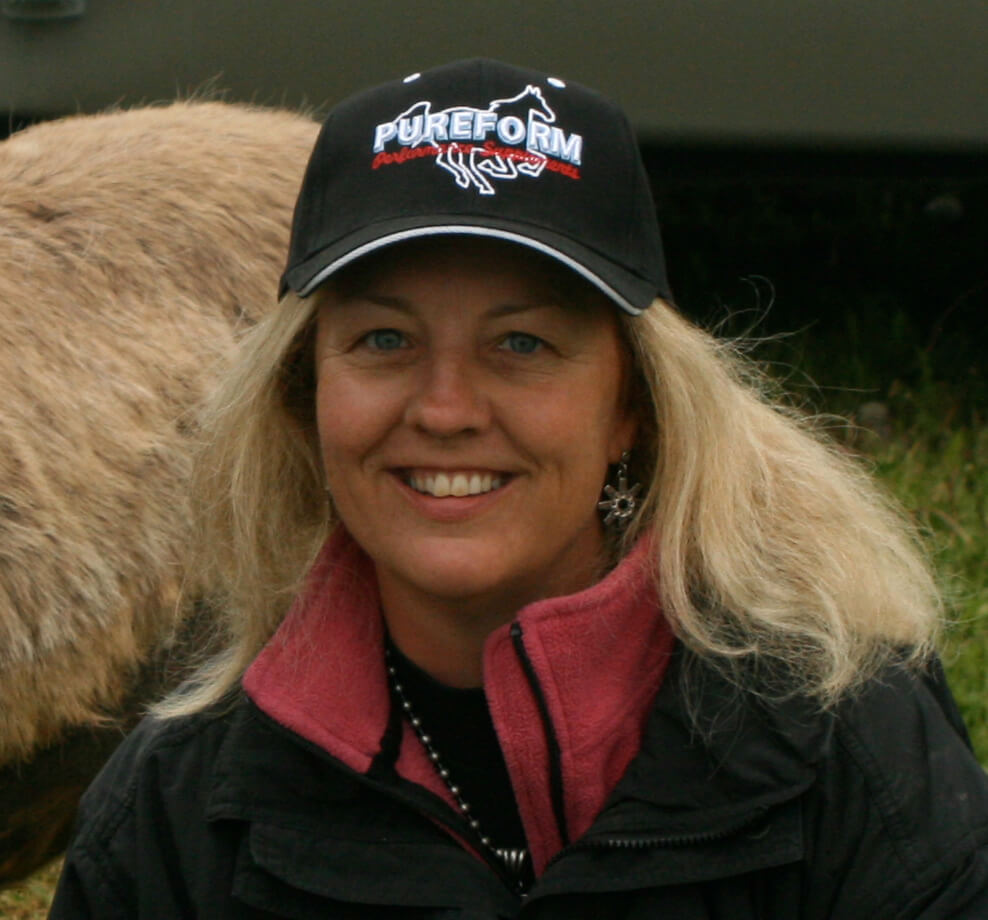 Owner/Publisher Karen's lifelong love of horses began at a very early age when she wore out a couple of rocking horses before convincing her parents to get her the real thing. That ill-tempered bay gelding, Brandy, was a challenge for the young horsewoman, but it drove her ambition to become a horse trainer. After attending Canyonview Equestrian College's Horsemanship Program, Karen realized she needed work that was a little more lucrative than training, so she took a job with Customs Brokerage to pay the bills. There, she discovered an affinity for computers and a talent for creating informative, entertaining newsletters. The Northwest Horse Source began as such a letter in December 1995, with a distribution of 1000 copies for its 12 black and white pages. Since then, it has grown into beautiful, all-gloss magazine with the largest coverage of any free equine publication in the Northwest – a distribution of over 14,000 copies and over 500 locations monthly. Not bad for the results of one woman's dream to work with horses!
Today, Karen remains involved with every aspect of the magazine and treasures the community of thousands who share a common passion. Somewhere in the wee hours of the early mornings and late evenings, she still finds time to care for April, her gorgeous and sweet-tempered Quarter Horse.