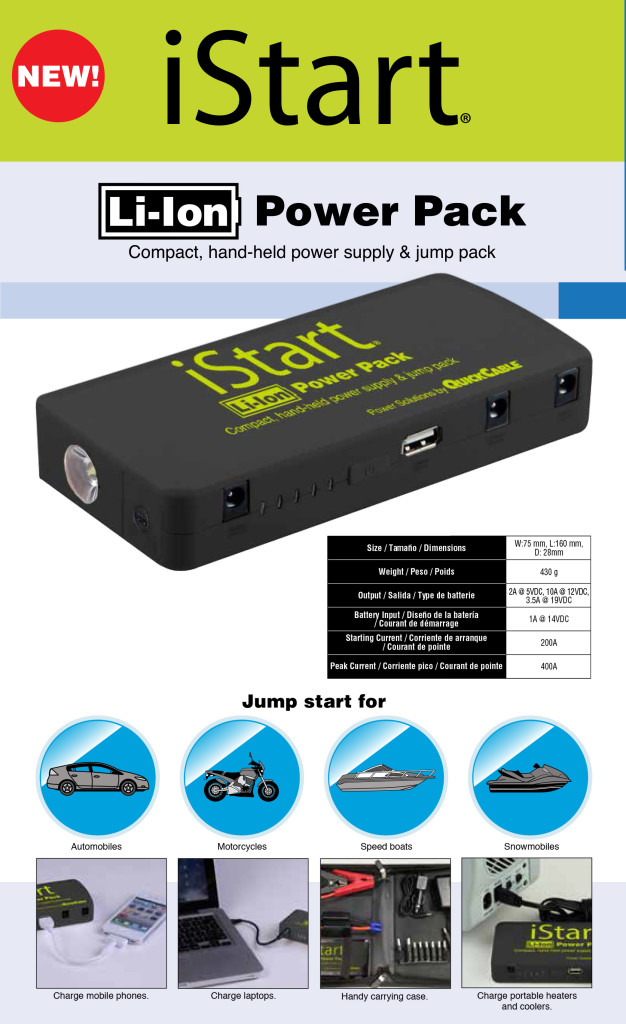 Compact, lightweight, and the ability to jump start your car make our iStart and iStart Li-Ion Portable Power Packs a great choice. These easy to carry power packs offer outputs of 12V in the original and 5V, 12V, and 18V in the Li-Ion. Perfect for  or jump-starting cars and more. The Quick Cable iStart is the perfect trunk accessory. It's lightweight, easy to carry, doesn't take up much room, provides emergency lighting and can jump start your car. Includes 12V power outlet so you can charge your electronics; onboard charger and battery status gauge. Our iStart Li-Ion offers the same convenience as the original, but offers more features, including 5V and 19V outputs in addition to the 12V output. Great for jump starting motorcycles, cars, and more. Retails for $149.00 and can be purchased in Whatcom County at Whatcom Electric Company Inc.
Publisher's Review: I found this unit super handy for charging cell phones and other devices while camping. Convenient, lightweight and easy to carry. You can jump start your vehicle with this unit (not recommended for diesel engines). It will also power your laptop! Great backup power source for traveling. I would highly recommend this unit as part of your camping gear.
Published in September 2015 Issue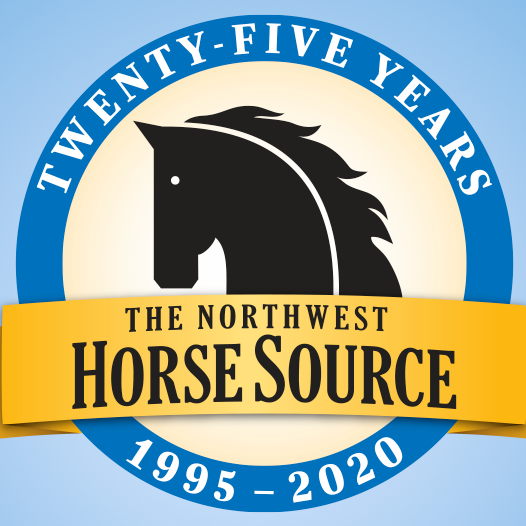 The Northwest Horse Source is an independently owned and operated print and online magazine for horse owners and enthusiasts of all breeds and disciplines in the Pacific Northwest. Our contemporary editorial columns are predominantly written by experts in the region, covering the care, training, keeping and enjoyment of horses, with an eye to the specific concerns in our region.