Noble Outfitters™ is best known for its high quality and high performance products for the equestrian enthusiasts. The new Spring 2016 Collection is no different, bringing you amazing products that exceed the need of their customers with quality and function, while delivering exceptional value. The new collection includes the new Katie Double Up Tank Top, Allison Pull On Show Shirt and Universal Riding Tight – your new standard for English riding tight.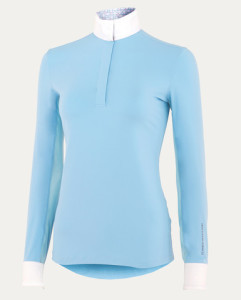 The Noble Outfitters Spring 2016 Collection is a fashionable mix of technical show apparel and stylish spring and summer pieces. The Allison Pull On Show Shirt is a great option when showing that is both stylish and comfortable. The shirt sports a quarter placket front with a snap show style collar that looks great both fully buttoned and unbuttoned. Longer sleeve lengths make this a perfect riding shirt and a dropped back hem ensures that you stay tucked in even when jumping the highest jumps.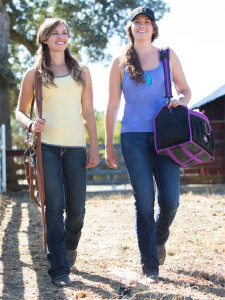 One of the new multifunctional tops is the Katie Double-Up Tank. The fitted bra-like top provides support while the flowing bodice gives you mobility and comfort. The polyester spandex micro jersey blend with built-in Opti-Dry Technology keeps you cool even on the hottest days.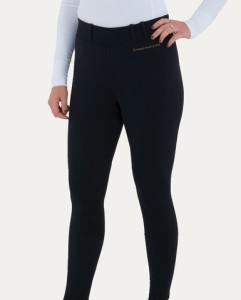 Already known in the industry for manufacturing the lightweight Balance Riding Tight, as well as the performance driven Signature Tight, Noble Outfitters is ready to step into the show ring with its Universal Riding Tight. Made from 4-way stretch material with flat seam construction, this is the new standard for English riding tight. A must have for spring and summer; built in Opti-Dry technology wicks away moisture keeping you cool and dry. A mid-rise, euro seat design keeps you covered and secure while riding. Boasting flat seam construction, these tights appear and feel seamless. A hidden back pocket inside the waistline provides the perfect storage place for small items like a key or ID.
Noble Outfitters believe in their products being stylish, yet functional and comfortable with a good fit. Find out more about Noble Outfitters™ products and the new Spring 2016 Collection at nobleoutfitters.com!
About Noble Outfitters™
Headquartered in Modesto, California, Noble Outfitters™ creates products that exceed the needs of our customers with quality and function, while delivering exceptional value. Each Noble Outfitters item, from apparel and bags, to gloves and socks, is carefully designed in close collaboration with equestrian enthusiasts and professionals. Learn more and view the full range of items at www.NobleOutfitters.com. 
Noble Outfitters is committed to partnering with and giving back to the equestrian community. In support of these efforts, Noble Outfitters commits 5% of profits through the Noble Tomorrow® program, which aims to assist youth programs that foster equine interest and participation while strengthening values and providing meaningful learning experiences. To find out more or recommend a youth program in your area, visit www.NobleOutfitters.com/pages/noble-tomorrow.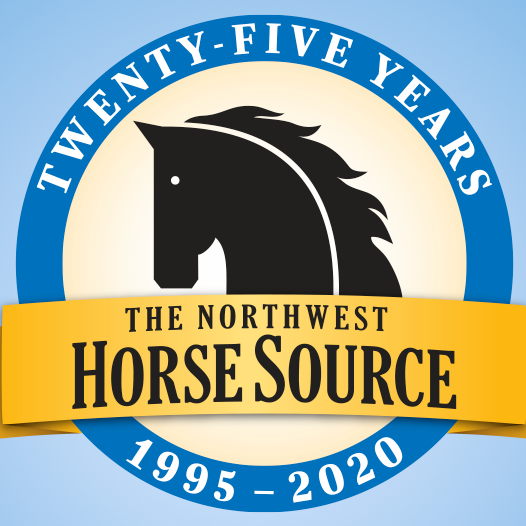 News from the horse industry. Sharing today's information as it happens. The Northwest Horse Source is not responsible for the content of 3rd party submissions.