In the year 2023, Double D Trailers plans to print the world's first patent pending 3D-printed horse trailer. Just a few years ago, this seemed like a far-off concept and something that wasn't even possible. However, with the recent developments in the world of 3D printing, many large projects have been successfully completed.
In the last few years, 3D printing has really taken the world by storm. Just within the last 2-3 years we have seen major technological strides such as the completion of a 3D-printed boat, 3D-printed bridges, 3D-printed campers, and even 3D-printed homes! 

Why Choose a 3D-Printed Horse Trailer vs. Traditional Manufacturing?
There are a few key reasons why 3D printing is taking such large strides over traditional manufacturing in many niches of production.
3D printing helps reduce carbon emissions.
Chances are, we are all a little bit concerned about the environment and the effects that we have on it. In a study conducted by the National Oceanic and Atmospheric Administration on global atmospheric carbon dioxide, It was found that the large amounts of CO2 released in our atmosphere are contributing to global warming. With conventional manufacturing methods, horse trailers require hundreds of various components in construction including rubber seals, latches, windows, mats, wall lining, etc. The different trailer parts are produced with traditional factory manufacturing methods that release harmful CO2 in our atmosphere, causing air and land pollution. 3D printing technology helps to reduce CO2 emissions that are emitted by manufacturing plants as 95% of the components are printed in house and the process has a zero CO2 footprint.
3D printing uses recycled materials.
Many methods of 3D printing utilize recycled materials in production. The 3D-printed horse trailers by Double D Trailers will be no different. Our printed horse trailers will be largely constructed of polycarbonate (commonly referred to as PC). This material originates from renewable raw materials and pellets.
3D printing reduces supply chain limitations.
After the pandemic, we have all continually felt the impact of supply chain shortages and delays. Most horse trailer manufacturers are months out on production because of the ripple effect caused by supply chain challenges. This is specifically unfortunate for horse owners. When you have a show coming up, or the weather is right for traveling and trail riding, you'd like your new horse trailer as soon as possible. Since 3D printing does not use standard construction materials, the supply chain challenges are avoided.
3D-printed materials hold up well over time.
One of the major concerns of 3D-printed objects is durability. However, the thermoplastic materials used in 3D printing have rapidly advanced in recent years and been made stronger, and more durable over time. Polycarbonate (PC) is a strong building material – and in a recent study published in the International Journal of Innovative Science and Research Technology, Polycarbonate was shown to have high temperature resistance. (Stable up to 275 degrees Fahrenheit!) PC been used in roof panels on houses and industrial buildings for many years, and has been shown to last upwards of 30 years when it's well-maintained.
3D printing prevents manufacturing errors.
When it comes to standard manufacturing, you have humans who work on an assembly line, working on different parts of the construction process. As humans, we all know that we can't avoid making errors – it's just a part of our human existence. However, when it comes to manufacturing, making errors can turn into huge problems.
At Double D Trailers, we work diligently with our clients to design their customized dream horse trailers, and they want it to be constructed just how they designed it. With 3D printing, all of the design is generated with a computer and then printed and overseen by professional engineers who are constantly monitoring and making real-time corrections during the print.
3D printing large objects is no longer a concept of the future, but rather; it's a present reality. Our team at Double D Trailers has spent the last year researching and working diligently with designers and engineers to develop a 3D-printed horse trailer that is safe, durable, and sustainable for the environment.
Check out this interactive video walk through of all of the features and components on the Double D Trailers 3D-printed horse trailer model. 
Learn more here: https://www.doubledtrailers.com/worlds-first-3d-printed-horse-trailer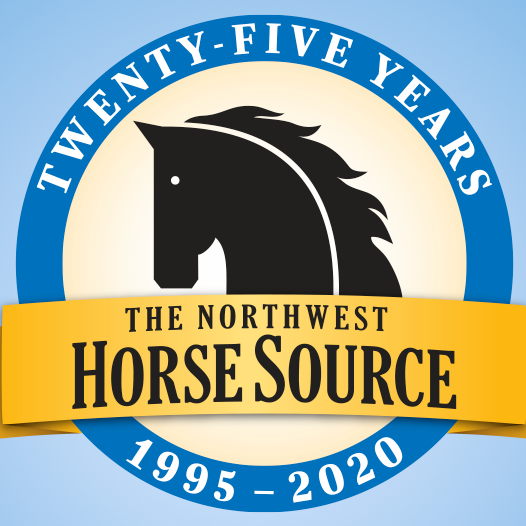 News from the horse industry. Sharing today's information as it happens. The Northwest Horse Source is not responsible for the content of 3rd party submissions.