A Supportive Tribe
by Kim Roe
One of my favorite picture books as a child told the story of a woman who owned a barn full of horses of every color.  Each day she went out to the barn, walked down the row of stalls, and chose one of the horses to ride – a different color for each day of the week. I loved this book, and read it over and over until it wore out and turned to dust. It became my dream to have a barn full of beautiful horses one day.
At nine, my parents divorced. Already a shy child, I faded into the shadows and kept to myself. My horse and my dog were my best friends, and I took refuge with them.
What I remember of those years is that although I found comfort in horses, my association with them led me into a special community of supportive people. In a way, they saved my life – the horses and the people. There was my kind and over-worked 4-H leader, Bob. Foreman of a large cattle ranch close to my home, he spent his Saturdays teaching a group of misfit kids about horses and cattle. Then there was Billy, our farrier, who had four children of his own but regularly invited us over for dinner and Bible studies. His children became my best friends, and we spent our time riding through the foothills and orchards together. My riding instructor, Nancy, taught me to ride a course of jumps, braid well, wrap legs, and have a healthy respect for my elders. Most importantly, she was there, helping me through life's pitfalls.
Today I own that barn, right out of the book, with beautiful horses looking out over their stall doors at me each morning. Like many of you, I feel uplifted and soothed when I'm with my horses and blessed by the people they bring into my life.
When I interviewed Johnny McDonnell for this month's cover story, I felt an immediate kinship with him. A soft-spoken Texan, he answered my questions with a "yes, ma'am" that endeared him to me. As he described the people at Team Equine and his relationship with them, I felt again that familiar comfort of good horse people.
Enjoy this month's issue with its emphasis on tack and equipment, and may you find comfort and joy in your horse and your horse friends.  kim@nwhorsesource.com
Originally Published June 2017 Issue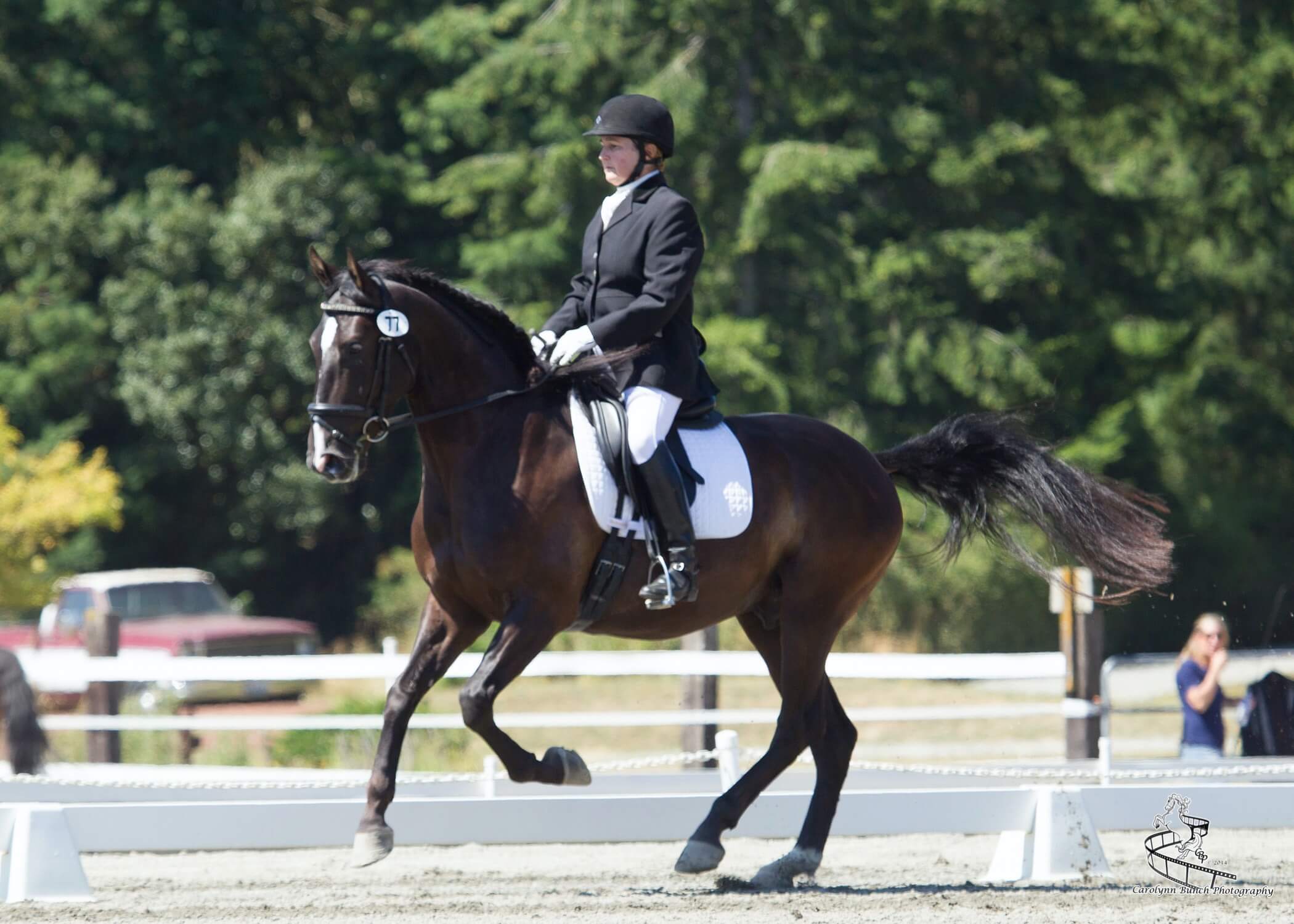 Kim Roe grew up riding on the family ranch and competed in Western rail classes, trail horse, reining, working cow, and hunter/jumper. She trained her first horse for money at 12 years old, starting a pony for a neighbor.
Kim has been a professional dressage instructor in Washington state for over 30 years, training hundreds of horses and students through the levels. In recent years Kim has become involved in Working Equitation and is a small 'r' Working Equitation judge with WE United.
Kim is the editor of the Northwest Horse Source Magazine, and also a writer, photographer, and poet. She owns and manages Blue Gate Farm in Deming, Washington where she continues to be passionate about helping horses and riders in many disciplines.