Horse Trailers: 101 is a complete guide to understanding the structure and working components of horse trailers, which can help save on expensive repairs. Join David Bodin, "The Horse Trailer Guru," as he discusses the tow vehicle, trailer and vehicle tires, proper wheel bearing repacking, hitches, tongue jacks, lights and wiring, floors, structure, framework, roofs, windows and vents. Using easy-to-comprehend language, and a variety of horse trailers and components for demonstration, Horse Trailers: 101 makes horse trailer maintenance and minor repairs accessible for horse trailer owners, and educates them when dealing with repair shops. David Bodin is a popular speaker at horse expos and equine events across North America and has spent more than 45 years repairing and maintaining trailers. $34.99. To order visit www.handyrider.com/shopping*. Also available on amazon.com.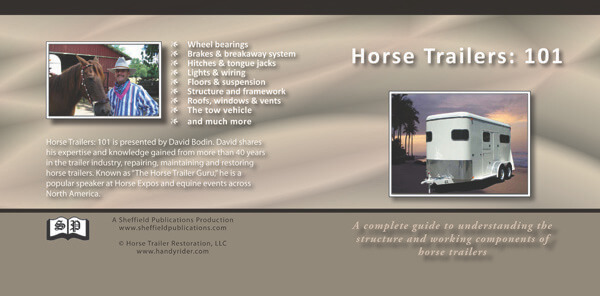 Product Review: Many equestrians, myself included, spend little time thinking or learning about the vehicle that takes their precious cargo down the road. David Bodin is an expert in his field and offers much needed, practical advice every horse owner should take advantage of. You don't have to know anything about trailers to get something important out of this DVD and/or the related book, "The Secret Lives of Horse Trailers," by Leigh Goodison-Grieve. Your horse will thank you for it! —Catherine Madera, Editor
*This link was no longer active at the time this article was added to the website in 2018.
Published January 2013 Issue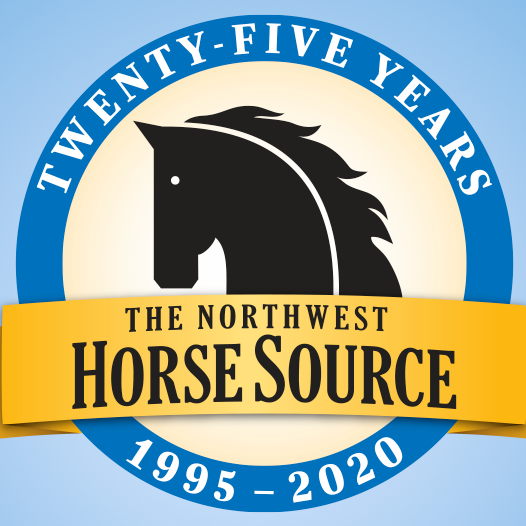 The Northwest Horse Source is an independently owned and operated print and online magazine for horse owners and enthusiasts of all breeds and disciplines in the Pacific Northwest. Our contemporary editorial columns are predominantly written by experts in the region, covering the care, training, keeping and enjoyment of horses, with an eye to the specific concerns in our region.