Thoughts on the Technology Trade-off
by Karen Pickering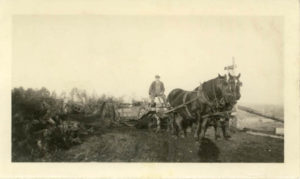 I was recently inspired by a photo I found of my Grandpa, Miller Larsen. This photo, taken in the early 1930's, depicts a lost era of true horsepower. It's amazing how much things changed in just three generations. While the quiet, simple life—the one with plenty of physical labor— has certain appeal, we've exchanged it for a very sedentary lifestyle and high speed communication. 
As we bring you this Tack and Equipment issue, consider your purchasing habits. Do you still go to your favorite tack shop, or do you go online and have items shipped to you? The days of eBay and Amazon have even affected horse owners, but have we lost something in the transition? Personally, I rarely purchase online; I crave the tack store conversations with local merchants I can trust. However, with the necessity of evolving my publication into an online entity I'm venturing more into the digital age, even as I recognize something valuable is lost along the way.
How will you seek information in the future? Will you look for that trusted resource or go online? How do you determine the information is accurate? I've been publishing the Northwest Horse Source for nearly 20 years. The methods of desktop publishing have changed dramatically in just this short span of time. It's hard to keep up with the technology. There are days I look forward to just sinking into the couch and pulling out a good book. Granted, I enjoy the instant videos and pictures we can now post after enjoying a new adventure, but I also wonder how much of that social media time could be spent in the company of friends or our equine companions. Could you imagine life without your cell phone?
This month we celebrate the historical journey of The Grange in Issaquah, WA on page 6. It's a store that has grown and changed with our times, but values its rich heritage. I hope you enjoy the warm spring weather we've been having and take time for the simple enduring goodness of physical exercise and face-to-face friendships.   
Quote: "How wonderful it is that nobody need wait a single moment before starting to improve the world."
Anne Frank
Published June 2014 Issue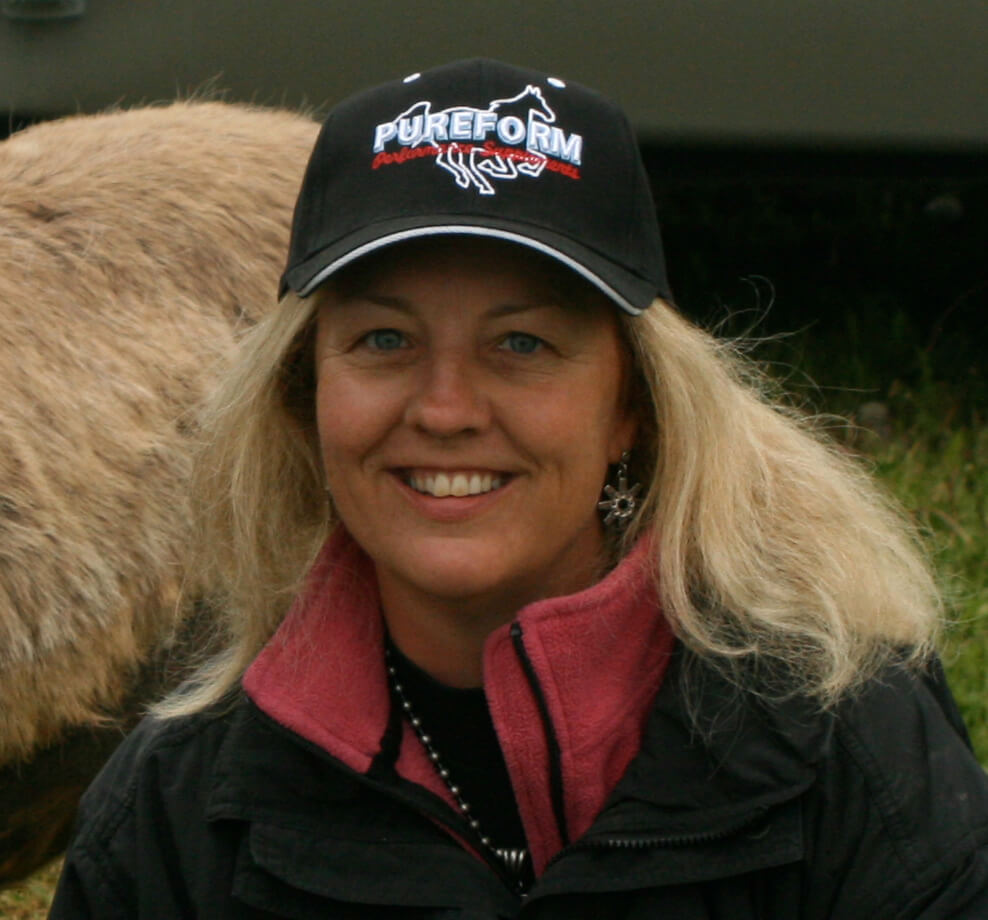 Owner/Publisher Karen's lifelong love of horses began at a very early age when she wore out a couple of rocking horses before convincing her parents to get her the real thing. That ill-tempered bay gelding, Brandy, was a challenge for the young horsewoman, but it drove her ambition to become a horse trainer. After attending Canyonview Equestrian College's Horsemanship Program, Karen realized she needed work that was a little more lucrative than training, so she took a job with Customs Brokerage to pay the bills. There, she discovered an affinity for computers and a talent for creating informative, entertaining newsletters. The Northwest Horse Source began as such a letter in December 1995, with a distribution of 1000 copies for its 12 black and white pages. Since then, it has grown into beautiful, all-gloss magazine with the largest coverage of any free equine publication in the Northwest – a distribution of over 14,000 copies and over 500 locations monthly. Not bad for the results of one woman's dream to work with horses!
Today, Karen remains involved with every aspect of the magazine and treasures the community of thousands who share a common passion. Somewhere in the wee hours of the early mornings and late evenings, she still finds time to care for April, her gorgeous and sweet-tempered Quarter Horse.