Putting Down Roots
by Kim Roe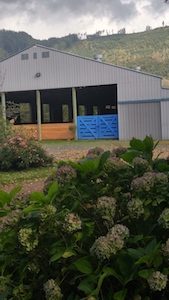 In early spring the color of dawn changes here at Blue Gate Farm; there's a faint pink glow, a welcome tint after all those dark winter mornings. Late February is marked by the evening calls of frogs looking for love. Soon the migrating birds will arrive with their raucous singing, busy nesting, and loud rush of wings as they lift off by the hundreds when I open my door and walk outside. All of this makes me love living on a farm, but the very best part is walking outside and having my horses there.
When we first moved to this land 32 years ago there wasn't a tree on it – not one. It was just a large hay field with a creek running through it. My mother, husband, and I planted trees by the thousands, drilled a well, put in a septic, built an indoor arena and stable, erected fences, hauled in hundreds of truckloads of gravel, and built a very modest house. But the house isn't the home, the place is.
Years ago I boarded my horse while in college and discovered that I'm the worst kind of boarder. I would re-clean my stall (it was never good enough), add more shavings, and whine about his turn out time. I realized then that I need to live with my horses. I feel secure knowing they have acres of grass to graze and I have a little garden to feed myself.
Living on a ranch or farm is not for everyone; there is a lot of daily work – caring for the horses and maintaining the yard, arena, fences, and buildings is a full-time job. And it's almost impossible to be gone for more than a few days.
Truthfully, I love nothing more than a quiet day puttering around my farm, working in the yard, listening to the birds sing, and playing with my horses. A good day is one where I don't get into my car.
Enjoy this month's issue, with its emphasis on Barn and Farm. I'm excited to introduce Jen Verharen's Trainer's Corner series. She coaches us on how to make our dreams come true. Her contribution is a real gift to all of us.
I love to get your emails at kim@nwhorsesource.com
Originally Published March 2017 Issue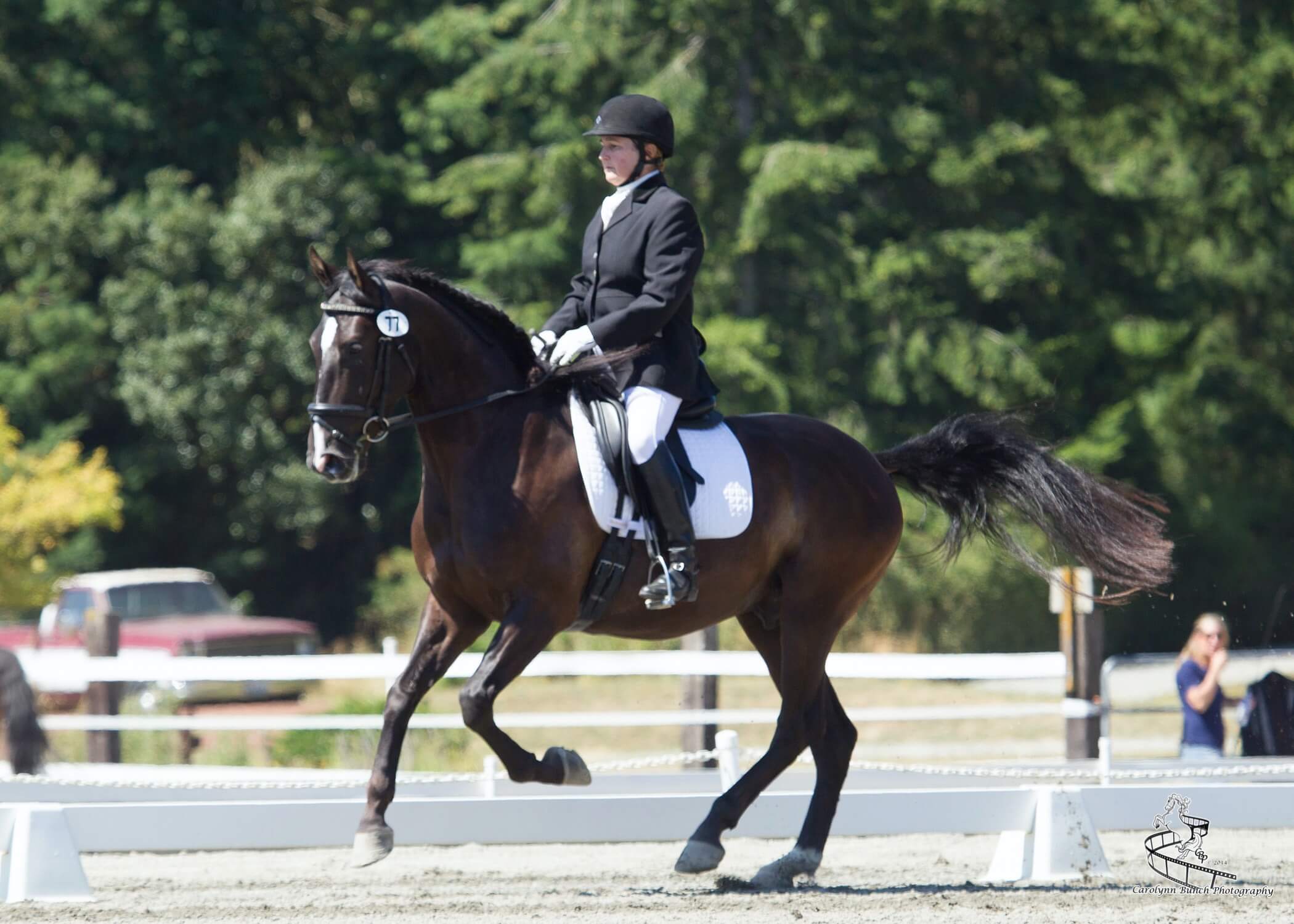 Kim Roe grew up riding on the family ranch and competed in Western rail classes, trail horse, reining, working cow, and hunter/jumper. She trained her first horse for money at 12 years old, starting a pony for a neighbor.
Kim has been a professional dressage instructor in Washington state for over 30 years, training hundreds of horses and students through the levels. In recent years Kim has become involved in Working Equitation and is a small 'r' Working Equitation judge with WE United.
Kim is the editor of the Northwest Horse Source Magazine, and also a writer, photographer, and poet. She owns and manages Blue Gate Farm in Deming, Washington where she continues to be passionate about helping horses and riders in many disciplines.