Gifts to Be Thankful For
by Karen Pickering
November is a favorite time of the year for me. I love fall in the Northwest and always dive into the upcoming holiday season with great anticipation. Tight budgets have forced all of us to be a little more creative with our gift giving so starting early is a good idea. This month we will have several ideas for you throughout the magazine; you won't want miss a single page. Many of our readers tell us they read the magazine cover-to-cover ads and all.
Sometimes it's hard for me to be thankful when hay and fuel prices skyrocket, there's less free time and the shorter daylight hours dampen my mood. It's those dark times when I stop to reflect on all the things I have to be thankful for. I start by making a list and pretty soon I'm ashamed of all the time I wasted in a bad mood. It's easy to forget that, truly, "The best things in life are free." Like relationships—with family, friends, and horses—and living in the most beautiful part of the country!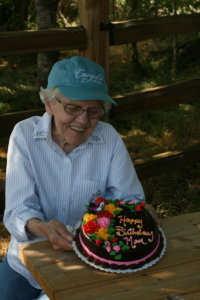 This is the first year I'll be without my mom for the holidays. I'm focusing now on being thankful for all the years we spent together, like holidays, baking cookies and Sunday morning breakfast after church. I miss those times, but enjoy remembering how special she was. She helped shape who I am and I'm forever grateful for her influence on my life.
I hope to continue bringing you a great resource that will positively influence the relationship you have with your horse. Thanks for being my clients, readers and friends. Have a wonderful Thanksgiving; may you find joy this holiday season.
Warmly,
Karen Pickering
"Gratitude unlocks the fullness of life. It turns what we have into enough, and more. It turns denial into acceptance, chaos into order, and confusion into clarity… It turns problems into gifts, failures into success, the unexpected into perfect timing, and mistakes into important events. Gratitude makes sense of our past, brings peace for today and creates a vision for tomorrow."
-–Melody Beattie
Published November 2012 Issue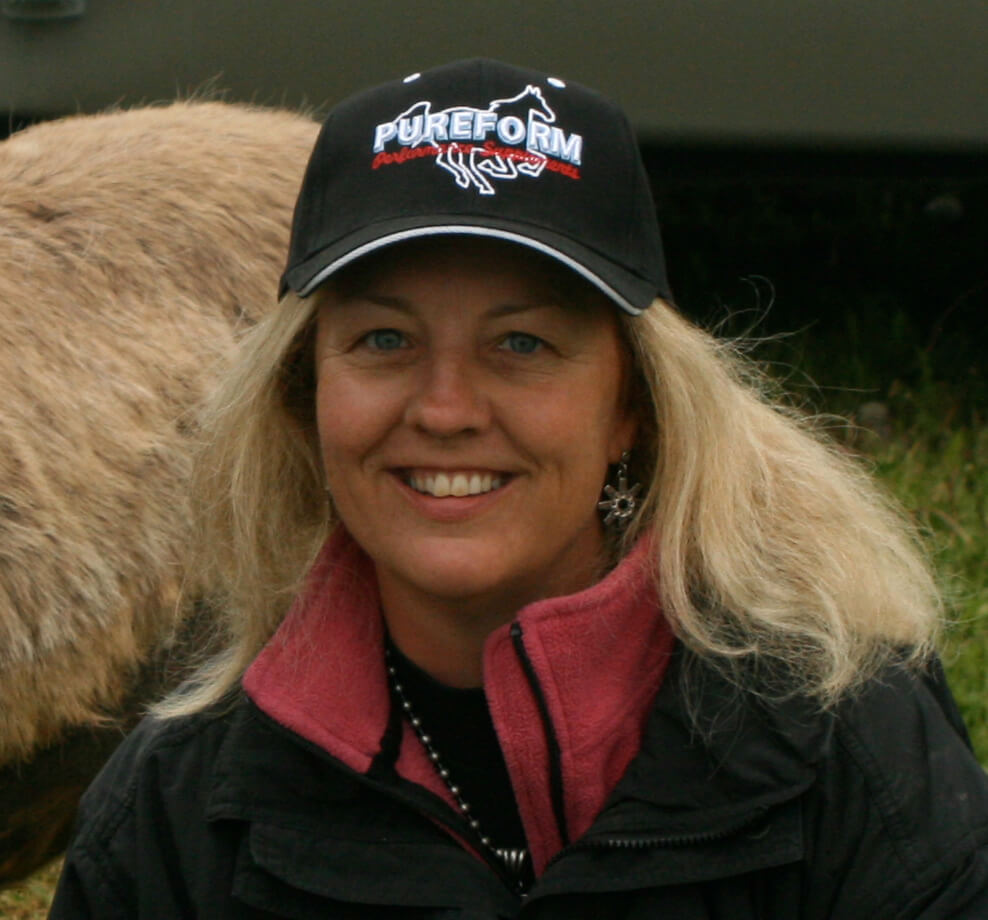 Owner/Publisher Karen's lifelong love of horses began at a very early age when she wore out a couple of rocking horses before convincing her parents to get her the real thing. That ill-tempered bay gelding, Brandy, was a challenge for the young horsewoman, but it drove her ambition to become a horse trainer. After attending Canyonview Equestrian College's Horsemanship Program, Karen realized she needed work that was a little more lucrative than training, so she took a job with Customs Brokerage to pay the bills. There, she discovered an affinity for computers and a talent for creating informative, entertaining newsletters. The Northwest Horse Source began as such a letter in December 1995, with a distribution of 1000 copies for its 12 black and white pages. Since then, it has grown into beautiful, all-gloss magazine with the largest coverage of any free equine publication in the Northwest – a distribution of over 14,000 copies and over 500 locations monthly. Not bad for the results of one woman's dream to work with horses!
Today, Karen remains involved with every aspect of the magazine and treasures the community of thousands who share a common passion. Somewhere in the wee hours of the early mornings and late evenings, she still finds time to care for April, her gorgeous and sweet-tempered Quarter Horse.