Learning from Nature's Example
By Kim Roe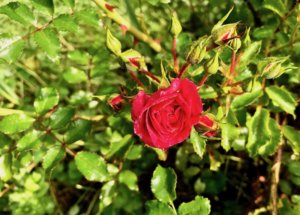 Although I love a beautiful garden, I get frustrated by weeds. I have better things to do than pamper plants. (I have horses after all.) I have a rose bush in my yard that became overwhelmed with canary grass and butter cups two summers ago. I couldn't separate the thorny stems from the unwanted weeds and, annoyed one day, I drove the brush hog over it and mowed it right down to the ground. Done. No more weedy rose to worry about. The rest of that summer and the next I kept the area mowed with my lawn mower. 
This spring, rain and my busy life kept me off the lawn mower late into the season, and by the time I got to that part of the yard the rose bush was emerging through the grass. It was tall enough that I figured I'd need the brush hog again to deal with it. I never got around to it and in the end of September I looked out my window and noticed some color – a vibrant red!  The rose bush was blooming. It hadn't had a drop of water or fertilizer all summer. It hadn't been weeded. It doesn't even get much sun, yet there it was, blooming anyway, like an example of how to live a life: just because you get mowed down and face turmoil and adversity, you can come back; you can even bloom. 
I love the lessons nature gives us. A free gift of hope from a rose bush. What could be better?
Horses give us similar presents. Recently I rode Gunner through the woods and down a steep and slippery slope of tree roots and rocks. I felt a little fearful, both for myself and my portly old gelding, but he got his hind legs under him and took care of us both. I felt elated and successful. What a gift! 
The holiday season can be hard for many people. We want to give the perfect gift, make the flawless meal, create the best decorations and so on. It's easy to get overwhelmed and lose the magic of the season. We do all this because we want to show others how much we care about them. But I think we can learn from nature (and this includes horses). Give from the heart, bloom for others, surpass fear, and hand out love like it's free––after all, it is.
I hope you like our Holiday Gift Issue. I'm grateful to have an inspiring feature story this month written by previous NWHS Editor Catherine Madera. Enjoy!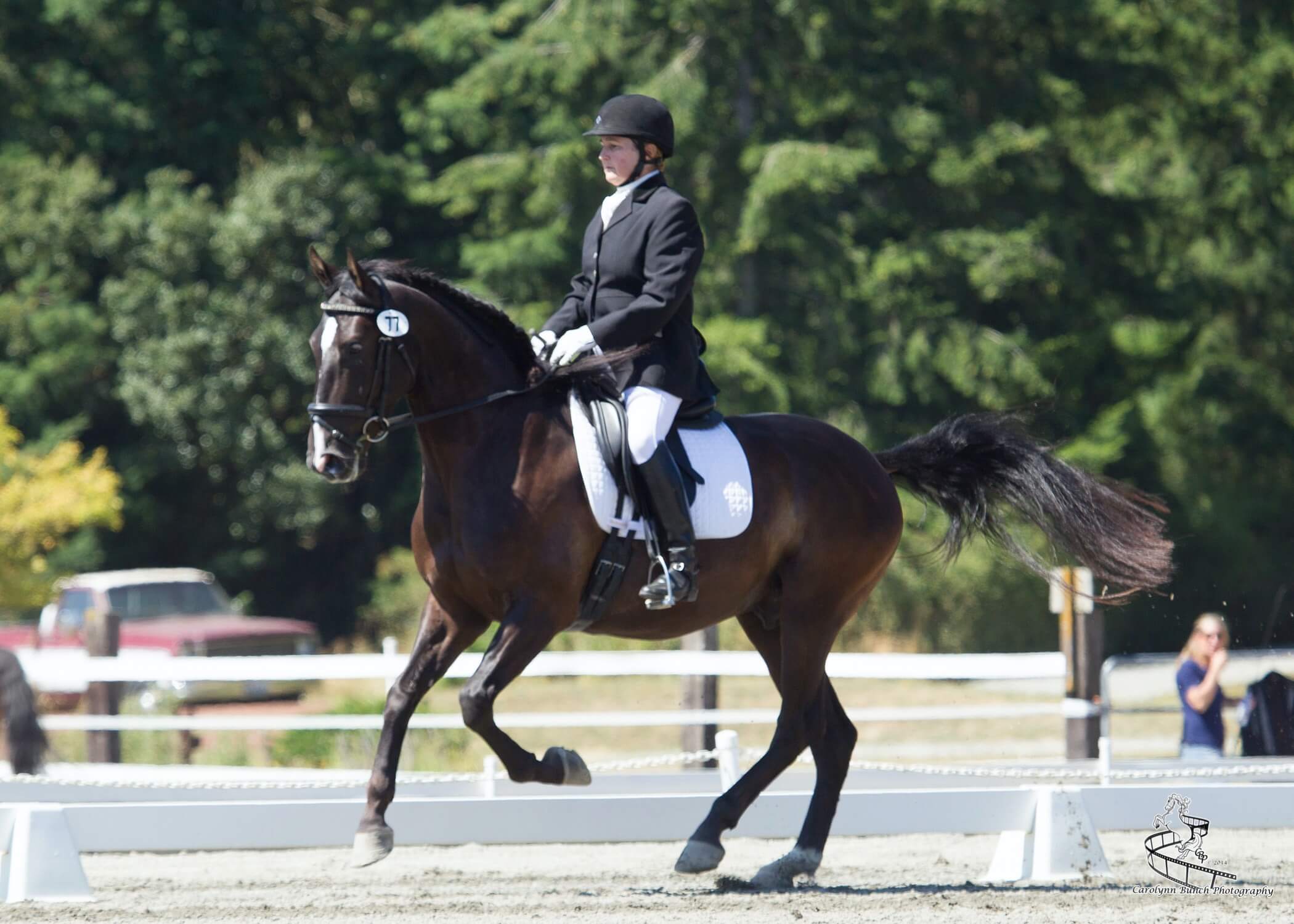 Kim Roe grew up riding on the family ranch and competed in Western rail classes, trail horse, reining, working cow, and hunter/jumper. She trained her first horse for money at 12 years old, starting a pony for a neighbor.
Kim has been a professional dressage instructor in Washington state for over 30 years, training hundreds of horses and students through the levels. In recent years Kim has become involved in Working Equitation and is a small 'r' Working Equitation judge with WE United.
Kim is the editor of the Northwest Horse Source Magazine, and also a writer, photographer, and poet. She owns and manages Blue Gate Farm in Deming, Washington where she continues to be passionate about helping horses and riders in many disciplines.