Combat Boredom and Manage Pastures with Track Paddocks
By Alayne Blickle, Horses For Clean Water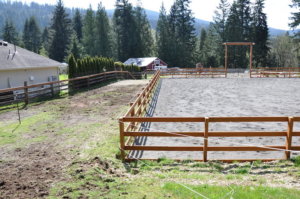 A confinement area (or paddock) is an enclosure meant to be your horse's outdoor living quarters when keeping them off pastures. Using a confinement area protects pastures from overgrazing and soil compaction, especially during winter months when grass plants are dormant and soils are saturated. 
If you're familiar with confinement areas, you probably think of them as small areas that don't give horses much opportunity to move. However, an emerging trend, called track paddocks, may change the way you view confinement areas. Track paddocks are large, long corridors that circle the perimeter of a pasture or other area and encourage horses to move about more freely.
Track paddocks are based on concepts brought to the forefront by author Jaime Jackson in his book Paddock Paradise, A Guide to Natural Horse Boarding. Jackson introduced a new way of looking at confinement areas based on his research into how horses live in the wild. Jackson and many others who have tried this approach feel track paddocks have many benefits including fewer vices, healthier hooves and overall improved horse health.
A track paddock is generally set up so that it runs along the perimeter of a pasture or property, with permanent fencing on the outside and temporary fencing on the inside. There are any number of creative ways to shape a track paddock, including circling around a building, arena, or weaving through a trail course.
Here are some things to consider when designing a track paddock:
Soil type. Track paddocks require well-drained soils–wet or organic soils turn to mud with continued heavy use.
Location. Choose a high, well-drained area for your track paddock; low-lying areas quickly turn to muck.
Land available. Living with horses on one or two acres requires greater creativity. Shape paddocks to fit around a building, arena or pasture, avoiding sharp corners on buildings. 
Track width. This depends on the number of horses you have, their age, breed and temperaments. The narrower the track, the more the horses will move. However, if it's too narrow and you have multiple horses, one may get cornered by a more dominant horse. 
Additional movement. This can be encouraged throughout the track by strategically placing feed and watering points along with other stimuli (such as poles to step over) that activate curiosity or movement.
Cost and chore efficiency. Remember, the bigger your track paddock, the more maintenance it will require (e.i., picking up manure along the way and putting down footing in muddy spots.) A larger track will also incur more costs to create.
Join Horses for Clean Water for these FREE educational events:
ISSAQUAH, WA
Saturday, September 24, 10 am to noon
FARM TOUR: Laughing Horse Farm features a track paddock and an extreme trail course that doubles as a landscape feature as well as a barn refurbished with reclaimed materials. We will also cover composting and mud management, very important components for small acreage properties close to waterways. Register and receive directions at 425-282-1949 or signup@kingcd.org.
FAIRBANKS, AK
September 13 to 18
Events TBD, Contact Cynthia Hardy clhardy@alaska.edu
FRIDAY HARBOR, SAN JUAN ISLANDS, WA
Sunday, September 25
Details TBD. Contact: Dana Kinsey at conservationkinsey@gmail.com
NORTH SKAGIT COUNTY, WA
Monday, September 26, 6:00 pm – 8:30 pm
PRESENTATION: Alayne Blickle will discuss techniques to make your property healthier for livestock, for you, and for wildlife, including "natural" insect control, mud reduction, dust barriers, visual screens between neighbors, cooling of buildings, summer shade for animals and low-cost care landscaping. Pre-registration deadline: Sept. 22, 2011. Contact Kristi Carpenter, Skagit Conservation District at 428-4313 or email: Kristi@skagitcd.org
NORTH SKAGIT COUNTY, WA
Monday, October 24, 6:00 pm – 8:30 pm
PRESENTATION: In this class Alayne Blickle will discuss what causes mud and how it affects livestock health, plus cover key steps you can take that will reduce and even prevent mud on your property including French drains, footing options, geotextile fabrics. Pre-registration deadline: Oct. 19. Contact Kristi at Skagit Conservation District, 428-4313 or email: Kristi@skagitcd.org.
COVINGTON, WA
Thursdays, October 13, 20, 27 and November 10, 6:30 pm to 9pm
Hands-on workshops on livestock management practices. See a variety of options and work with technicians to discover ways you can have less mud, better pastures, manage manure and care for streams and wetlands. Register and receive directions for all King Conservation District educational events at 425-282-1949 or signup@kingcd.org.
GRANTS PASS, OR
Saturday, October 15
Details TBD. Contact: Randi Omley-Tatum, 541-474-6840 or joswcd@outreachinternet.com
REDMOND, WA
Saturday, October 22, 10 am to noon
FARM TOUR: Fall in Place for Winter!
Register and receive directions for all King Conservation District educational events at 425-282-1949 or signup@kingcd.org.
Published September 2011 Issue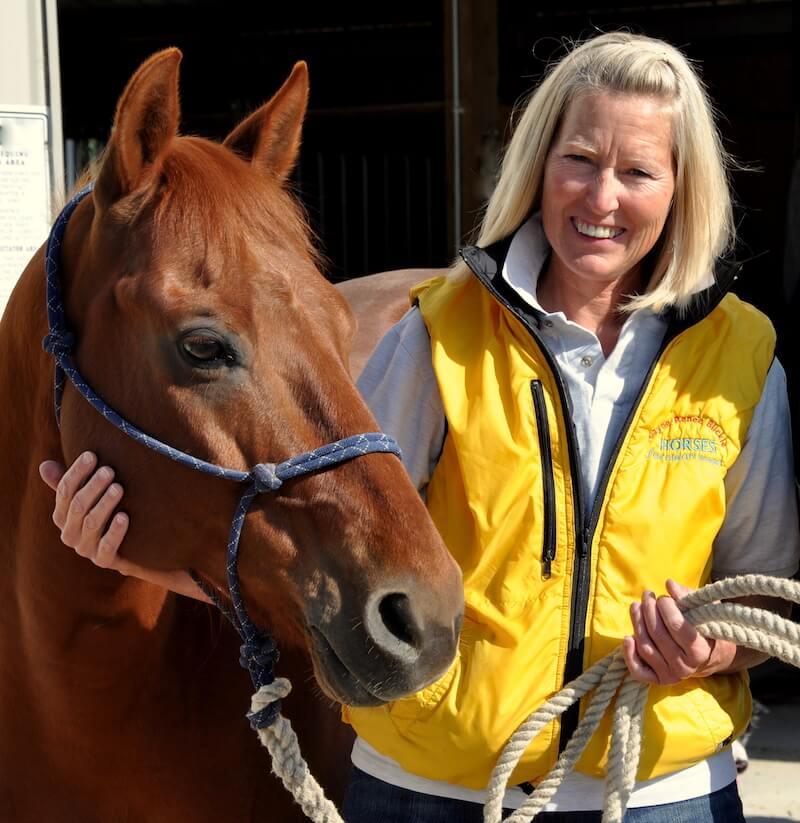 Alayne Blickle, a life-long equestrian and educator, is the creator/director of Horses for Clean Water, an award-winning, nationally acclaimed environmental education program that "wrote the book" on caring for horses and land. Known for her enthusiastic, fun and down-to-earth approach, she is an educator and photojournalist who has worked with horses and livestock owners for over 20 years. Alayne teaches and travels throughout North America and abroad, and also runs Sweet Pepper Ranch, an eco-sensitive guest ranch and horse motel in Southwestern Idaho where she and her husband raise top-notch reining horses and beautiful grass hay. For more information contact Alayne at alayne@horsesforcleanwater.com or 206-909-0225.