Necessity Drives Invention of Weather Savvy Product
By Alana Linderoth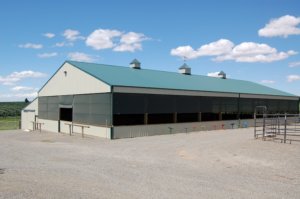 GaleShield Weather Control Mesh is now used in arenas and buildings all across the northwestern United States and Canada. By 2000, Gale had developed a product, Galeshield, which can be uniquely designed to each arena or buildings dimensions.
Of course for entrances, and structures that require mobility, Gale has also developed a system using GaleShield material that allows for movement as well. Working off a system much like a Roman Shade, Gale designed GaleShield to meet every arena and/or structures requirements.
Best of all Galeshield still allows for great visibility while maintaining high durability and appearance when working to keep both winter and summer weather at bay.
"I found most arena owners are proud of their facilities appreciating an over all 'custom' appearance." Gale said. "The GaleShield production plant was designed with that in mind."
GaleShields were developed to be a reasonable priced alternative for every arena owner who would still like to enjoy the natural lighting and scenery, but also have comfort and protection from the weather. And with the amount of research and experimentation that went into the creation of GaleShield Weather Control Mesh you can be sure it will do just that. 
The 10-year-warranty also provides GaleShield customers with the satisfaction and long-term comfort they deserve.
"We have the ability to deliver a product that has proven itself to solve a problem effectively and provide arena and barn owners weather protection for years to come," Gale said.
To learn more about GaleShield please visit www.galeshield.com, or feel free to call 360-573-1088, or email GaleShield at [email protected].
Published July 2011 Issue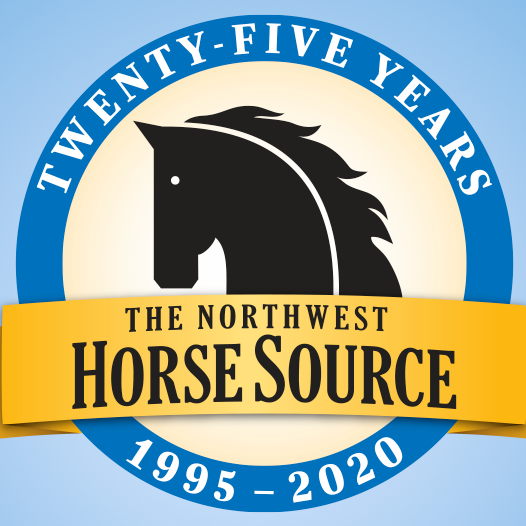 The Northwest Horse Source is an independently owned and operated print and online magazine for horse owners and enthusiasts of all breeds and disciplines in the Pacific Northwest. Our contemporary editorial columns are predominantly written by experts in the region, covering the care, training, keeping and enjoyment of horses, with an eye to the specific concerns in our region.