Winter Horse Management in the Pacific Northwest
by Karen Pickering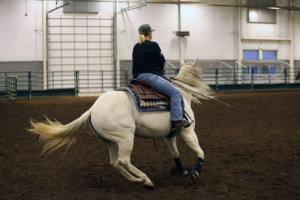 Wintertime is always hard for me. I have to really kick myself to get outside and go for a ride. As I'm writing this it's the end of January so no telling if the wet and cold will still be around by the time this issue comes out. My horse April has hair like a pony so she gets hot quickly and seems to really attract the dirt. Blanketing seems to be the only recourse to cut down on the clean-up before saddling.
We're kicking off the March issue with a focus on barn and farms. Horse facilities are one of my favorite topics so I hope you enjoy this issue. Our cover story on page 6 features Barn Pros, a northwest barn company located in Monroe, Washington. I've had the privilege of visiting many horse farms and ranches over the years and you really get great ideas from seeing what others have done. It's at those times you wish that money wasn't an issue, but there are many useful things you can do that don't cost a great deal of money. Sometimes improvements will actually save you money in the long run.
Chore efficiency is huge when you're a busy person. Having things set up so you can quickly feed and clean is essential for good time management. My best friend has been gravel. I created a sacrifice area for my horses during the winter months to keep the pastures free from ruts and the sod in good shape. Cleaning is a breeze as long as you keep the pens up daily. Your local conservation district can be a great resource, offering farm plans and even grants. I highly recommend utilizing those resources when planning upgrades or looking for that new place for you and your horse!
I hope to see many of you at the Northwest Horse Fair and Expo in Albany, Oregon March 21-24. Let us know what you've done around your barn to make life easier for you and your horse or just stop by our booth and say hi! Sign up for our drawing and pick up the latest issue of the Northwest Horse Source magazine.
Published March 2013 Issue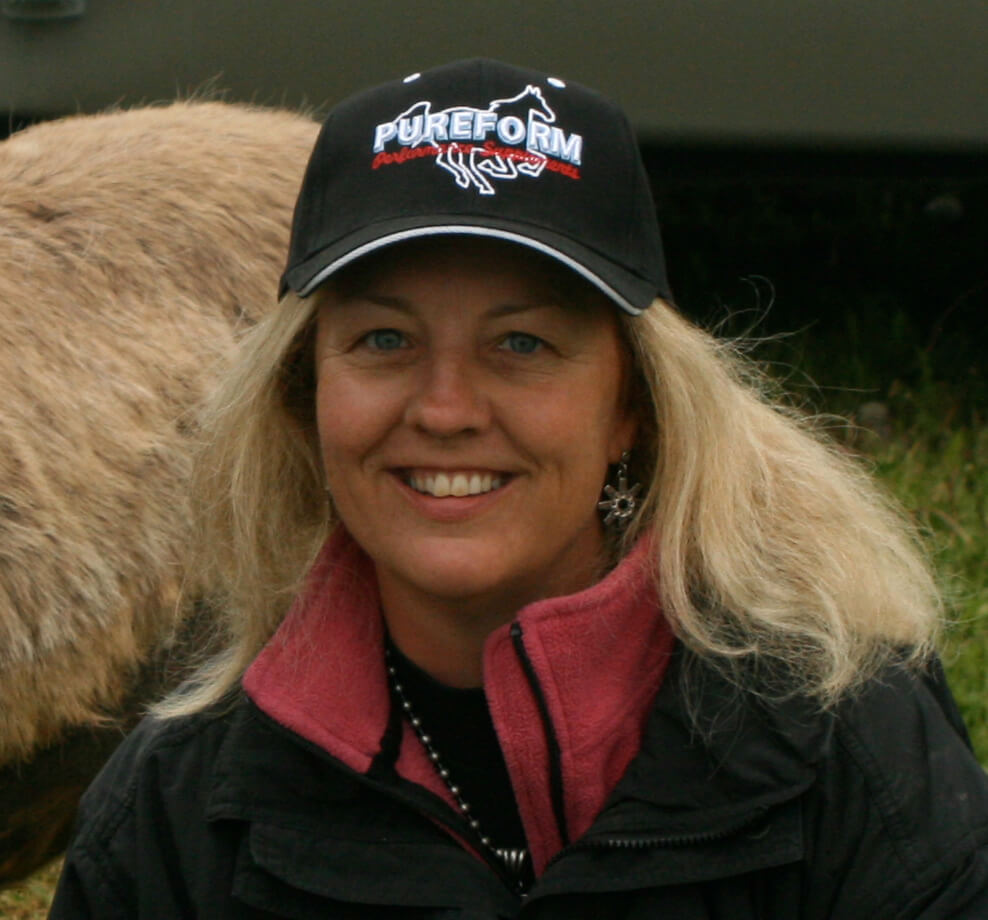 Owner/Publisher Karen's lifelong love of horses began at a very early age when she wore out a couple of rocking horses before convincing her parents to get her the real thing. That ill-tempered bay gelding, Brandy, was a challenge for the young horsewoman, but it drove her ambition to become a horse trainer. After attending Canyonview Equestrian College's Horsemanship Program, Karen realized she needed work that was a little more lucrative than training, so she took a job with Customs Brokerage to pay the bills. There, she discovered an affinity for computers and a talent for creating informative, entertaining newsletters. The Northwest Horse Source began as such a letter in December 1995, with a distribution of 1000 copies for its 12 black and white pages. Since then, it has grown into beautiful, all-gloss magazine with the largest coverage of any free equine publication in the Northwest – a distribution of over 14,000 copies and over 500 locations monthly. Not bad for the results of one woman's dream to work with horses!
Today, Karen remains involved with every aspect of the magazine and treasures the community of thousands who share a common passion. Somewhere in the wee hours of the early mornings and late evenings, she still finds time to care for April, her gorgeous and sweet-tempered Quarter Horse.