Making Cherished Memories
One of my favorite places to visit is the Flying W Ranch in Colorado Springs. After moving to Colorado, my sister Sharon and her husband Warren drove from Washington for a visit. Sharon had asked me about the Flying W Ranch as she had visited the ranch on a previous trip. If you like chuck wagon dinners and Western music in three-part harmony, this place is a must visit. Sharon and Warren surprised Mark and me with tickets to the venue while they were visiting. What a great evening!
Before dinner we wandered around the ranch and enjoyed looking at all the animals. Still a working ranch, this beautiful setting is loaded with history. Founded in 1953, the ranch thrived until the Waldo Canyon Fire in 2012. It did not reopen until 2020. Despite the challenges, the ranch rebuilt and now serves over 18,000 people annually. I say all this because my friend Wendy Croney and I wanted to celebrate our birthday at the ranch (we share the same birthday). Even though the Flying W closes in late September before our October birthday, we wanted to share an evening. I cherish these kinds of memories.
I really miss all my friends in the Northwest. It's been nearly two years since we moved, and I feel homesick at times. I cherish all the special memories with everyone—hundreds of trail rides, camping, horse shows, trail challenges—I miss all of it. I am making new memories here, but I will never forget my friends and family in the Northwest.
Perhaps I'll get the opportunity to reconnect with some of you at the upcoming expos. We'll be at the Northwest Horse Fair & Expo in Albany, OR March 24-26 and the Idaho Horse Expo in Nampa, April 7-9. It's a long drive but I look forward to seeing you and catching up!
Leaving our home in Washington was a tough decision but I want to live a life with no regrets. I hope that all of you get the chance to live your dreams and explore the unknown. It's been a wild ride and I'm looking forward to continuing the journey in a new place while always maintaining my connection to the Northwest.
Lastly, please enjoy our cover story this month. Cascadia Equine Veterinary Clinic is in Tangent, Oregon. Check it out on page 6. It's a great story and worth the read!
"If you feel like there's something out there that you're supposed to be doing, if you have a passion for it, then stop wishing and just do it."

– Wanda Sykes, Comedian/Actress/Writer
See this article in the March/April 2023 online edition:
March/April 2023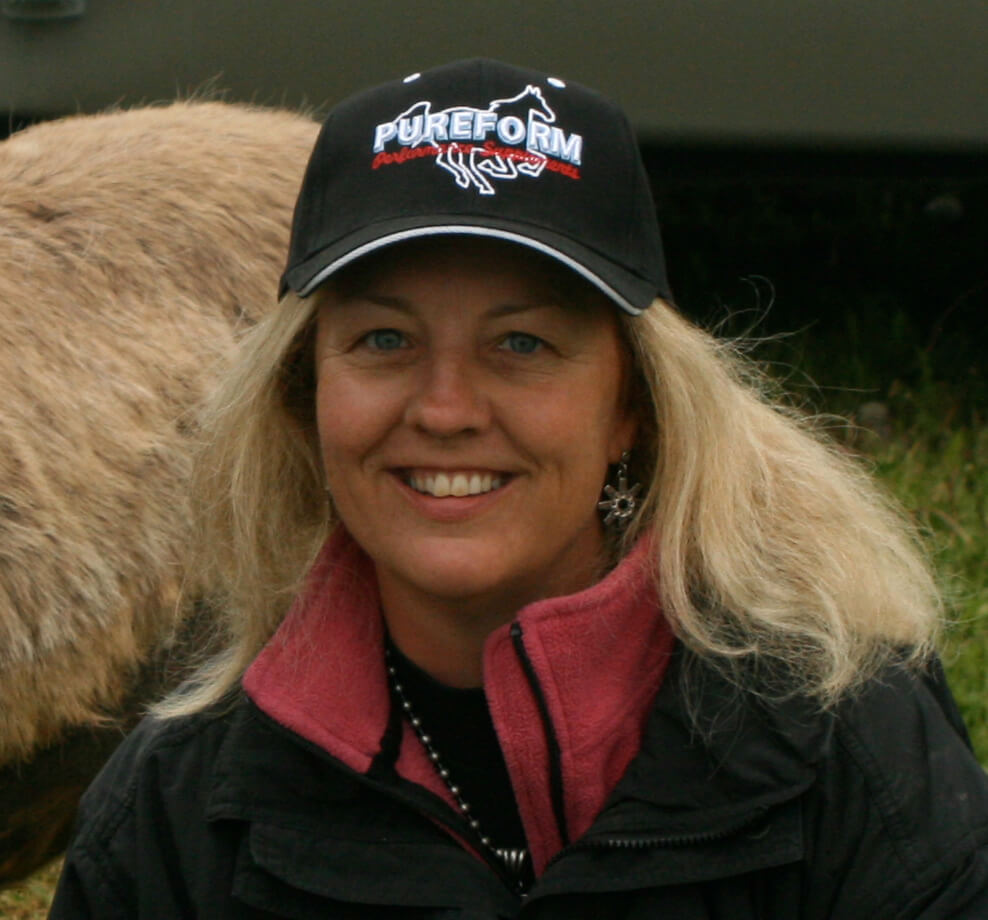 Owner/Publisher Karen's lifelong love of horses began at a very early age when she wore out a couple of rocking horses before convincing her parents to get her the real thing. That ill-tempered bay gelding, Brandy, was a challenge for the young horsewoman, but it drove her ambition to become a horse trainer. After attending Canyonview Equestrian College's Horsemanship Program, Karen realized she needed work that was a little more lucrative than training, so she took a job with Customs Brokerage to pay the bills. There, she discovered an affinity for computers and a talent for creating informative, entertaining newsletters. The Northwest Horse Source began as such a letter in December 1995, with a distribution of 1000 copies for its 12 black and white pages.  Now 27 years later, it's a print and online magazine and website with a reach of over 10,000 per month and growing! Not bad for the results of one woman's dream to work with horses!
Today, Karen remains involved with every aspect of the magazine and treasures the community of thousands who share a common passion.