Key Factors for a Successful Future Partnership
A new year is upon us. For or a few of us, 2015 may bring with it a new horse or mule. I'm looking for a new trail and pack mount and I'm sure that some of you reading this are on the hunt, too. In previous New Years' columns we've talked about what makes a good trail horse and how to select the right horse for the trail rider.  This year let's talk about important questions to ask and steps to take after locating a "good" trail horse, but before you've bought it.
A good trail horse is worth his weight in gold, just ask anyone who enjoys this wonderful activity and pastime. The perfect trail mount is born and trained as much, or more, than any other performance horse. This combination of criteria means that you're going to look at a lot of animals—and kiss a lot of toads—before you find the perfect mount. Here are four questions you should ask before falling in love with a new horse.
Is the Horse a Match for My Riding Style and Ability? 
Age and experience aren't the same thing. Trail horses aren't generally bred for trail riding, instead they're "tutored" to carry the rider safely in a multitude of situations. I think it goes back to the wet saddle blanket theory. Simply, the more experiences the trail mount has the better it'll be.  Similarly, when it comes to trail experiences, remember that the greener you are the more experienced the horse needs to be.  Rarely is paring an inexperienced horse with a green rider a good idea.  Age is always a concern when looking for a trail mount; younger is not better.  I like an animal in the low teens that has seen a fair amount of backcountry trails. He'll have many good years of trail riding ahead of him. I may have to work out a few kinks, but the worst of the boogers should have already been handled. When considering experience, make sure that the horse's experiences match your intended use and riding goals.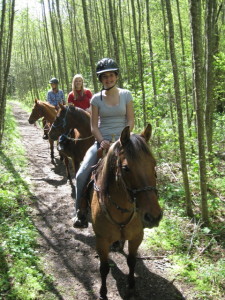 Will He Pass a Vet Check?
I know it's hard not to get emotionally attached when you see a new horse and visualize heading over a mountain pass on him. Fight the urge and save yourself some heartache by always insisting on a pre-purchase exam by a qualified veterinarian. Do this regardless of the owner's asking price. Keep in mind that every horse will have some issues. The key is talking with the vet to determine which problems you can live with and which ones are deal breakers. Don't feel bad about rejecting a potential horse; there are lots of other great mounts out there.
Will he Lope? 
I don't lope often.  I don't see the point in hurrying down the trail; there are too many great sights to rush the experience. That said, when you're checking out a new horse be sure to break into a lope a few times. Most any horse or mule will do a passable walk and trot without too much hassle. The canter is where holes often start to appear. I always ask the owner to lope the horse first. If they decline run, don't walk, away from the deal.  If you don't feel comfortable loping a strange mount bring along someone who does.
Is He Consistent? 
This question is really a way of saying never buy a horse the first time you see him.  If all seems fine on your first encounter visit him again, on a different day. Ask to ride in various settings and see if the owner will come along on a trail ride. Lots of horses act differently away from home and this is a great way to see their reaction to new places.
Hopefully, these pre-purchase questions will help you find the perfect equine partner for many wonderful trail rides and memories. I wish you a trail-filled new year! As always, for the largest directory of horse trails and camping areas to visit with your new horse or mule, visit www.TrailMeister.com.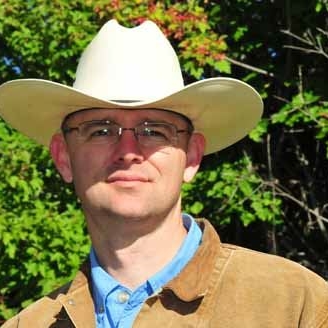 Robert Eversole, "the trail meister," owns www.TrailMeister.com, the largest database of horse riding and camping areas in the U.S. with free trail and trailhead information, trail maps, and much more to help horse enthusiasts experience the joys of trail riding. Robert is a registered riding instructor with PATH International, a mounted search and rescue team member, and a U.S. Marine who has served on the board of the Backcountry Horsemen of Washington (BCHW). He is enjoying his new career helping fellow trail riders stay found and safe on the trail. When not on the trail, The Trail Meister resides near Spokane, WA and teaches land navigation to a wide variety of outdoor groups across the nation. For North America's largest horse trail and camping directory, trail tips, and more, visit www.TrailMeister.com.