Seven Tips to Prepare Your Farm for a Fire Emergency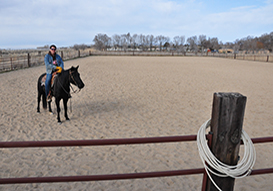 Most of Western United States is a fire adaptive ecosystem. That means it's not if a major fire is going to happen, it's when. The majority of horse owners live in rural areas and it is often up to them to figure out how to be better prepared for wildfire and manage their own evacuation. Previously, we have discussed ways to reduce wildfire risk on horse properties. This summer we will cover how to put together an evacuation plan.
Everyone's situation differs according to the size and nature of their horse enterprise which is why every horse owner needs to develop an individual evacuation plan before hot weather and fire season arrive.  Use this list of information and suggestions to help you organize your own fire-wise evacuation plan.
In an emergency, defer to local authorities. The county sheriff is always in charge of evacuations. If possible, listen to local radio stations or contact 911 for instructions.
Decide in advance which horses you will evacuate and make sure they all are suitably trained for transport. If you do not have enough trailer space for all of your horses, talk it over with friends ahead of time to see if someone might be available to help, if needed, in an emergency.
During a fire situation remove all synthetics such as nylon halters, blankets, sheets and fly masks. People often mistakenly think these materials will protect horses from windblown sparks when in fact if an ember alights it can melt and burn the horse worse. Instead, use cotton or leather halters and leads, avoiding metals and buckles (which can get hot in a fire situation).
Pre-determine possible locations to take your horses to should a fire arise. Options include a friend's horse property, a regional stockyard or livestock sales yard, county fairgrounds, show facilities, a racetrack or even a large park.
When evacuation is not possible, place horses in a pre-determined "fire safe area" on your property. A fire safe area is something you have identified and created ahead of time. It should be as large as possible, devoid of flammable vegetation and surrounded by fire-proof, metal fencing. A fire safe area could be a large sand arena (no wood footing or fencing which can ignite and burn), a large dry lot turnout or an over-grazed field or pasture. If time permits, put water and feed in the center in non-flammable, metal containers. 
If you have to leave horses and time permits, consider identifying your horses with your cell phone number on a front hoof with indelible magic marker or with a grease marker (the type used for cattle sales or endurance rides) on a hip.
Finally, never, ever turn horses loose. This is the number one rule, but one that is often broken by horse owners. In almost every wildfire officials have to deal with loose horses on roadways blocking both traffic and emergency personnel who are trying to deal with the fire. Loose horses become an additional liability, especially if they cause an accident or get injured, exacerbating a crisis and compounding problems.
Wildfires can quickly escalate and become a real threat to rural landowners. When horses are involved, action needs to be taken quickly to save human lives and those of your animals as well as reducing property damage. It's easy to think wildfire only happens to other people, but that kind of thinking can lead to tragic consequences; being proactive is the safest plan.
Published in June 2014 Issue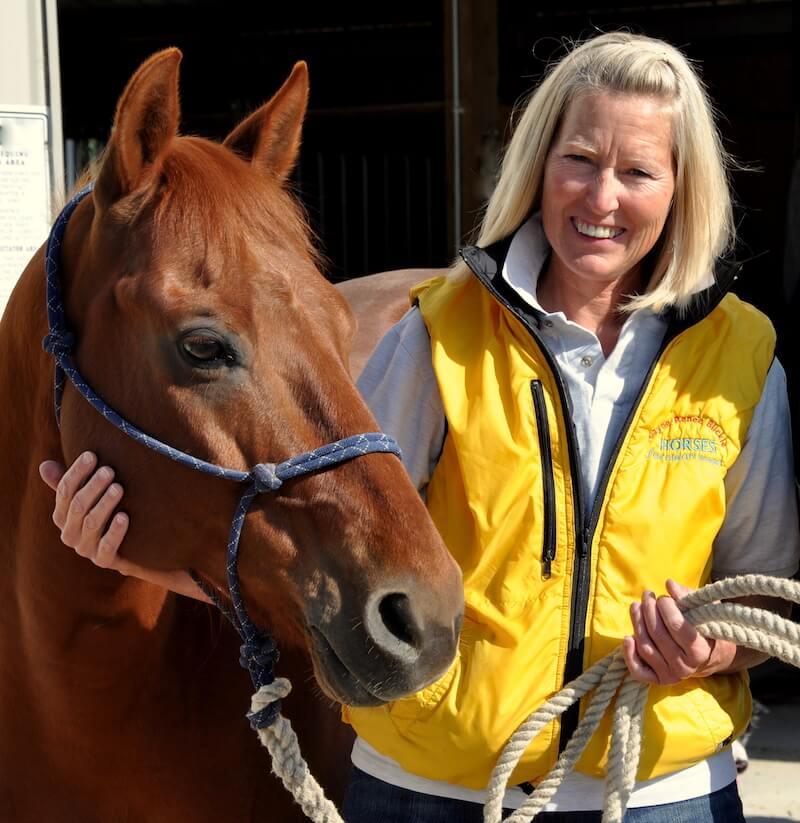 Alayne Blickle, a life-long equestrian and educator, is the creator/director of Horses for Clean Water, an award-winning, nationally acclaimed environmental education program that "wrote the book" on caring for horses and land. Known for her enthusiastic, fun and down-to-earth approach, she is an educator and photojournalist who has worked with horses and livestock owners for over 20 years. Alayne teaches and travels throughout North America and abroad, and also runs Sweet Pepper Ranch, an eco-sensitive guest ranch and horse motel in Southwestern Idaho where she and her husband raise top-notch reining horses and beautiful grass hay. For more information contact Alayne at alayne@horsesforcleanwater.com or 206-909-0225.