The Exhilaration of Challenge and Novelty
by Catherine Madera
Several months ago I read an intriguing book called The Happiness Project by Gretchen Rubin. In it Rubin recounts the year-long study she conducted into her personal happiness and what she discovered along the way. Despite the fact that human beings love to inhabit a comfort zone, it is not a great source of well being according to Rubin. Rather, challenge and novelty, the unfamiliar and unexpected, turn out to be key elements to happiness.
In May I traveled to England and, naturally, wanted to ride a good English pony while there so I visited a local stable with friends. When they brought out my mount—an Irish Sport Horse at least a hand taller than what I'm used to riding—I was a bit challenged. Not just with the horse's size, but with the fact I had to ride in a hunt saddle (novelty these days) and the guide announced we would be galloping some of the time (unexpected). I like a good gallop, don't get me wrong, but as I've gotten older those gallops are restricted to my personal horses and enjoyed in a comfort zone. Say, an enclosed arena…My horse "Cracker" seemed okay, though, and that gallop through an open field in the Cotswolds is something I'll never forget. In a word? Exhilarating.
This issue is our Performance Horse Issue and I encourage you to try something new this season: a new discipline, style of horse or event that pushes your comfort zone even a little. You might be surprised how great you feel. And don't miss the story of the Havasu Horse Project on page 6. Shea Carpenter had her comfort zone pushed a lot on a trip to the Grand Canyon in 2014. As a result her life changed, and so did the lives of horses in need.
Ride on, into happiness!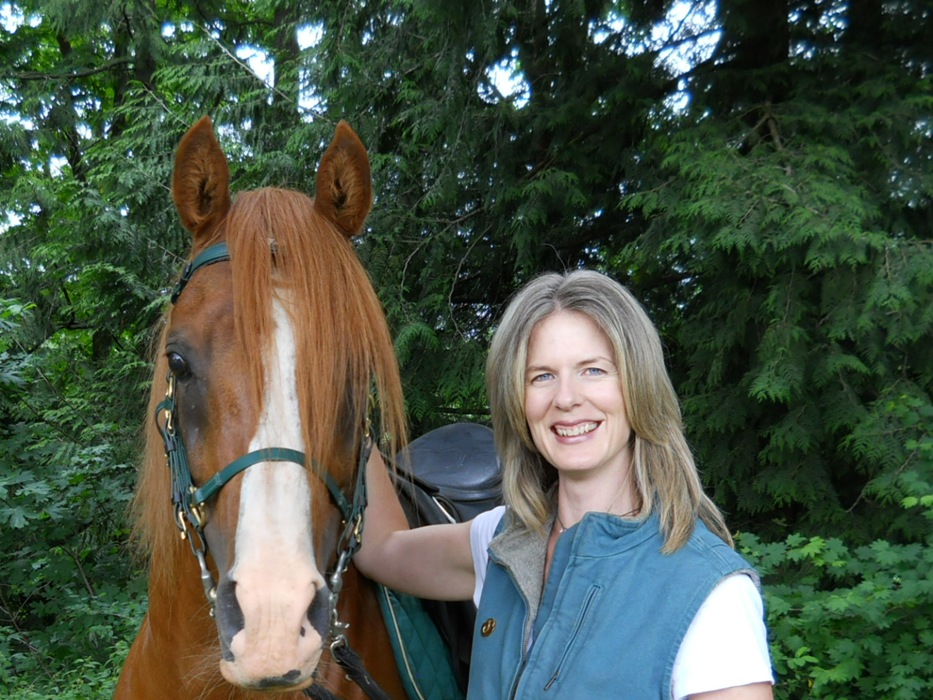 Catherine Madera served as editor of the Northwest Horse Source for five years. She has written for numerous regional and national publications and is a contributing writer for Guideposts Magazine and the author of four equine-related books. She has two grown children and lives with her husband and three horses in Northwest Washington.