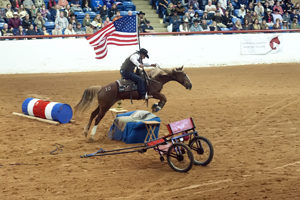 Building on the success of its 10-year anniversary tour in 2016, Extreme Mustang Makeover (EMM) returns in 2017 and continues to deliver on its mission of finding adoptive homes for American mustangs.
The EMM program, created and produced by the Mustang Heritage Foundation (MHF) in partnership with the Bureau of Land Management (BLM) Wild Horse & Burro Program, involves a 100-day competition that challenges trainers to train wild mustangs and ready them for competition.
Selected trainers are paired with a mustang that has been virtually untouched by humans. With only three months to train the mustang, trainers then compete in classes to qualify for the top ten freestyle performance to showcase their mustang's talents. The competition is followed by a bidding process where spectators can purchase one as their own.
"The Extreme Mustang Makeover events give the public a chance to see these iconic horses up close," said Kali Sublett, MHF Executive Director. "Since we created the program in 2007, we've found homes for more than 8,000 mustangs—an achievement we're extremely proud of."
On August 17-19, The Extreme Mustang Makeover will take place at The Evergreen State Fairgrounds in Monroe, Washington.
For More info: http://extrememustangmakeover.com/events/washington/
For more information about the EMM program and the full, six-city tour schedule for 2017, visit www.extrememustangmakeover.com.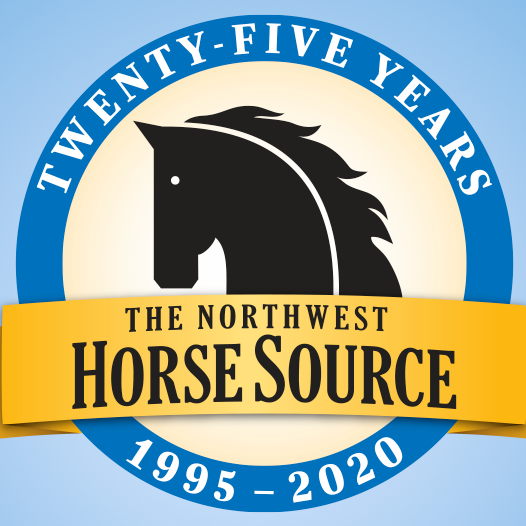 The Northwest Horse Source is an independently owned and operated print and online magazine for horse owners and enthusiasts of all breeds and disciplines in the Pacific Northwest. Our contemporary editorial columns are predominantly written by experts in the region, covering the care, training, keeping and enjoyment of horses, with an eye to the specific concerns in our region.