Create Memories by Having Fun!
by Karen Pickering
The best part of my job is experiencing new clinics, activities and products for the magazine. My Quarter Horse April and I venture across the northwest for different events and get to enjoy the great northwest. Trail riding and camping is probably my favorite thing to do, but I love clinics, too. Learning is something that continues throughout our lifetime; it helps us enjoy our horses more and create that special bond that can last a lifetime.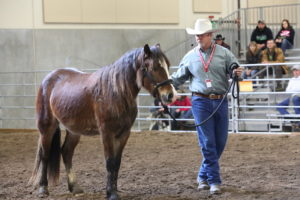 April has been in training her entire life and so have I. Each new experience is training. Just when you figure you've done it all something new can surprise you. While trail riding in Leavenworth Chase, one of the Faith Equestrian trainers, was tossing a rope off his horse and April did not care for that at all. Her fear surprised me, but she'd never seen a rope that close, nor has she seen it from her back. Training is an ongoing process.
Our cover story this month is about the second annual Lynden Horse Expo. This event has really taken off under the direction of Maryjo Turnbull and we welcome back Craig Cameron and his Extreme Cowboy Race as well as Raye Lochert (featured on the cover). There are several new clinicians this year too so be sure and visit the expo website for details. http://nwwafair.com/p/Events/305. Mark your calendars for October 4-6, 2013; there are many opportunities to learn.
Finally, we are working hard at creating a community that starts in print and continues online. Each issue has articles that reflect the trainers from our northwest region and includes an expanded digital edition each month. We have a great archive of past issues so if you miss one simply visit our website at www.nwhorsesource.com. There are more resources such as "Ask the Expert" a business directory, events calendar and our blog: www.nwhorsesource.com/blog. Please become a part of our community; we have many ways for you to contribute, and benefit. Have a great September and remember to ride….more!
Quote: Challenges are what make life interesting and overcoming them is what makes life meaningful."
Joshua J. Marine
Published September 2013 Issue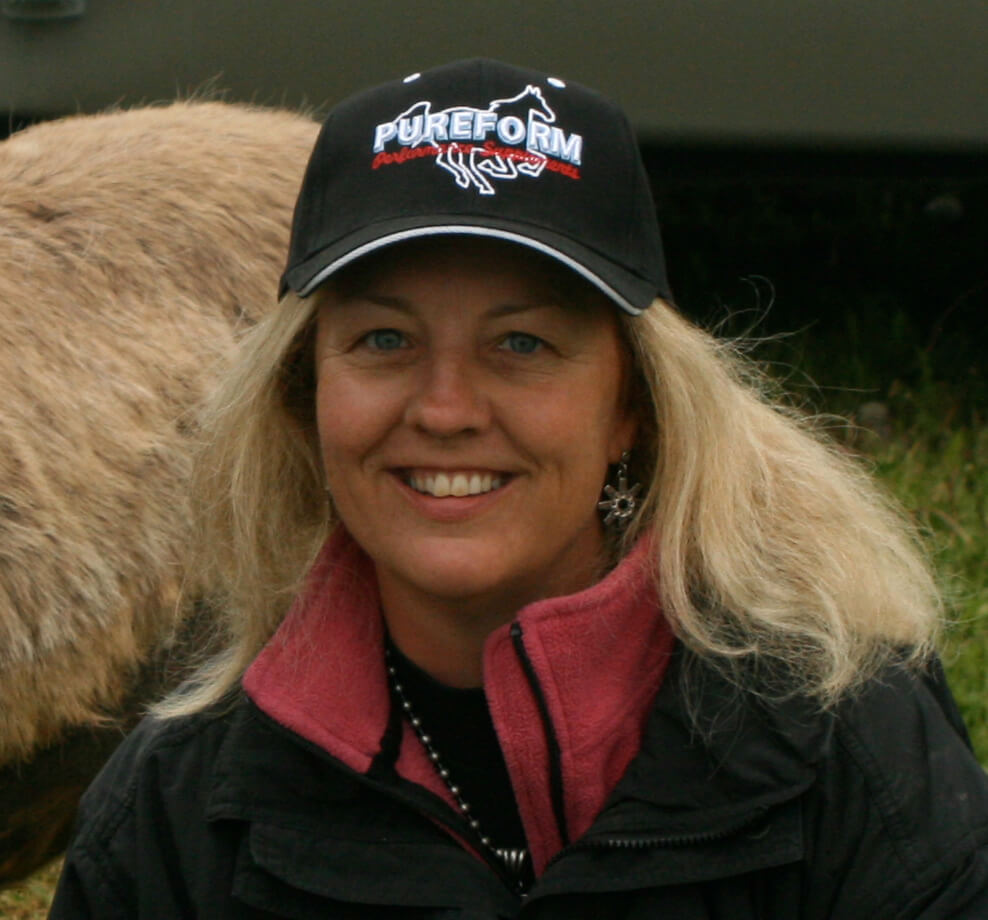 Owner/Publisher Karen's lifelong love of horses began at a very early age when she wore out a couple of rocking horses before convincing her parents to get her the real thing. That ill-tempered bay gelding, Brandy, was a challenge for the young horsewoman, but it drove her ambition to become a horse trainer. After attending Canyonview Equestrian College's Horsemanship Program, Karen realized she needed work that was a little more lucrative than training, so she took a job with Customs Brokerage to pay the bills. There, she discovered an affinity for computers and a talent for creating informative, entertaining newsletters. The Northwest Horse Source began as such a letter in December 1995, with a distribution of 1000 copies for its 12 black and white pages.  Now 25 years later, it's an online magazine and website with a reach of over 10,000 per month and growing! Not bad for the results of one woman's dream to work with horses!
Today, Karen remains involved with every aspect of the magazine and treasures the community of thousands who share a common passion. Somewhere in the wee hours of the early mornings and late evenings, she still finds time to care for April, her gorgeous and sweet-tempered Quarter Horse.