OF HORSE, HUMAN and NATURE – NATURAL HORSEMANSHIP CONFERENCE
September 9, 2021

-

September 11, 2021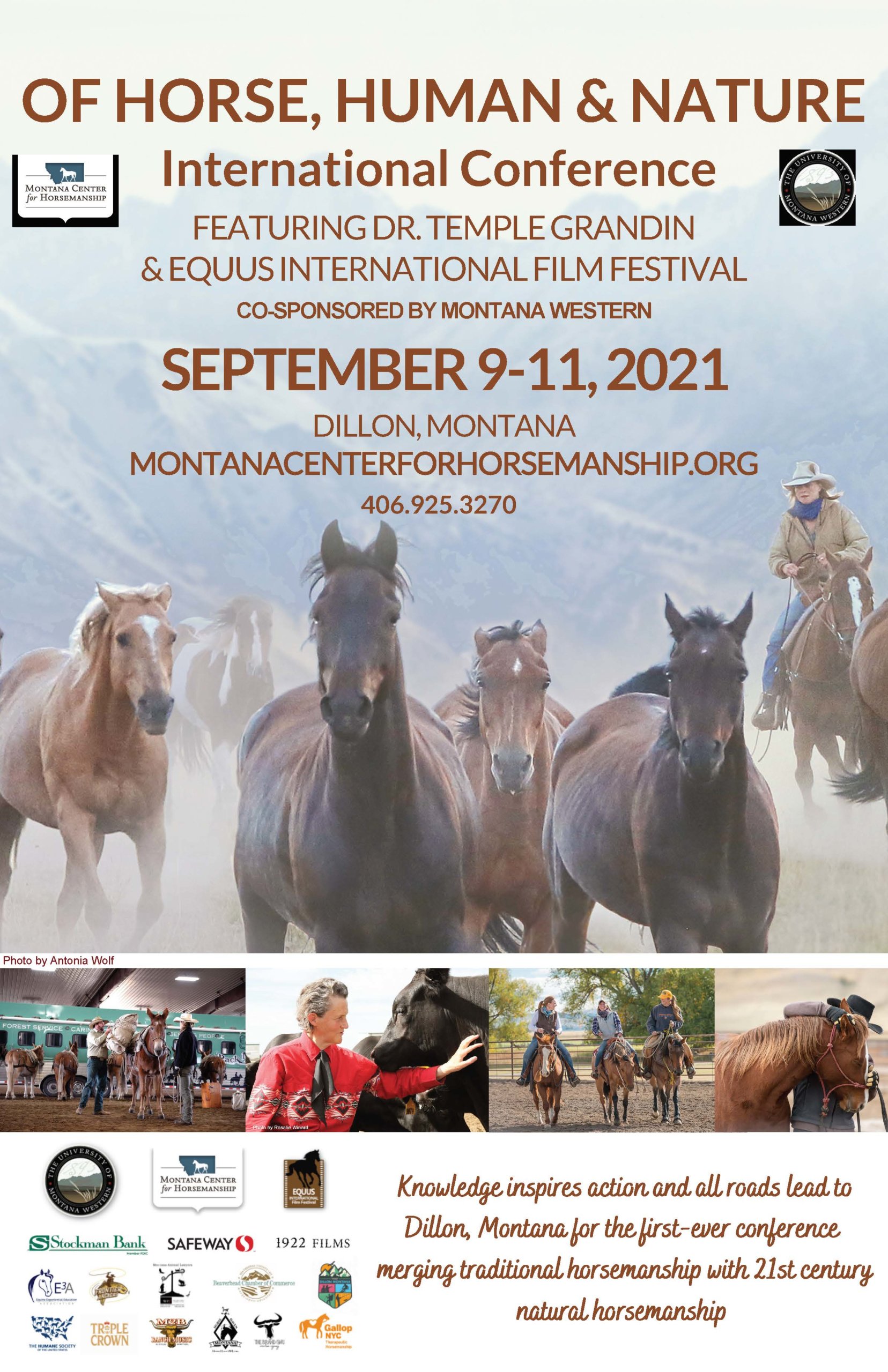 Knowledge inspires action and all roads lead to Dillon, Montana, September 9-11, 2021 for
the first-ever conference merging traditional, natural horsemanship with 21st century new
equine and horse-human research, education, science, sand horse experiences. Meet the
experts on the frontlines of ground-breaking initiatives to foster understanding and promote
the unique relationship between horse and human.
OF HORSE, HUMAN & NATURE brings together leading voices and experts in equine,
animal behavior, natural horsemanship, ranching, outfitting, wilderness and backcountry
recreation and use, equine and human initiatives that advance well-being, horse-and-rider
demonstrations, hands-on experiences with horses, and compelling storytellers, awardwinning equine films on critical and timely topics and issues, and filmmakers as well as the
latest research and science of the horse-human relationship.
OF HORSE, HUMAN & NATURE brings a balanced and insightful look at, and
appreciation for all things horse and the powerful and life-changing impact of the horsehuman relationship.
The Montana Center for Horsemanship, the only education center in the nation devoted
exclusively to Natural Horsemanship, with the University of Montana Western, is pleased
to present this public conference, featuring Dr. Temple Grandin, one of the foremost experts
on animal behavior. A professor of animal science at Colorado State, consultant on animal
behavior and a renowned autism spokesperson, Dr. Grandin was one of the first individuals
on the autism spectrum, to document the insights gained from her personal experience of
autism. She is also a strong proponent and advocate for equine assisted learning.
We welcome your participation, attendance, support, and partnership.
Related Events