IMTCA Northwest Region 1 Qualifying Challenge Weekend
August 7, 2021 @ 9:00 am

-

August 8, 2021 @ 5:00 pm

PDT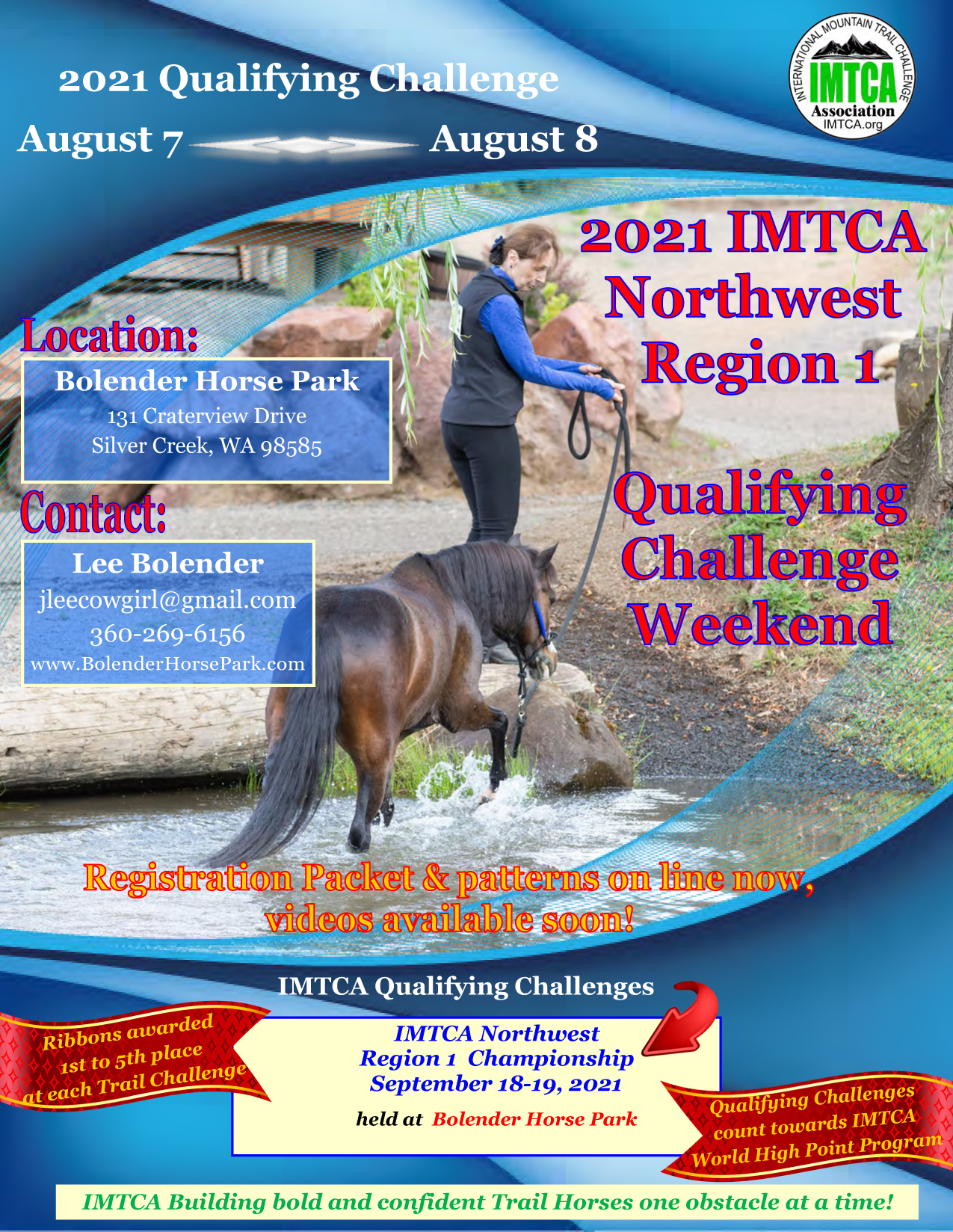 Mountain Trail Challenge is a unique way to help build a solid partnership between a horse and rider. When this partnership is developed, you can plainly see its results as horse and rider navigate obstacles safely, boldly and confidently.
The overall purpose of the Trail Challenge is to promote good horsemanship skills and provide an educational venue for equestrians. Trail Challenge tests an equine and rider on their ability to work as a team and navigate obstacles which they might experience on a trail.
The horse and rider will encounter various obstacles during a Trail Challenge. Sometimes they will encounter difficult trail situations which will better prepare the equine and rider in the real world. Through education and experience, riding becomes more pleasurable, while safety and fun are encouraged.
Related Events