Full Immersion Alternative Horsemanship Clinic
August 25

-

August 27

$600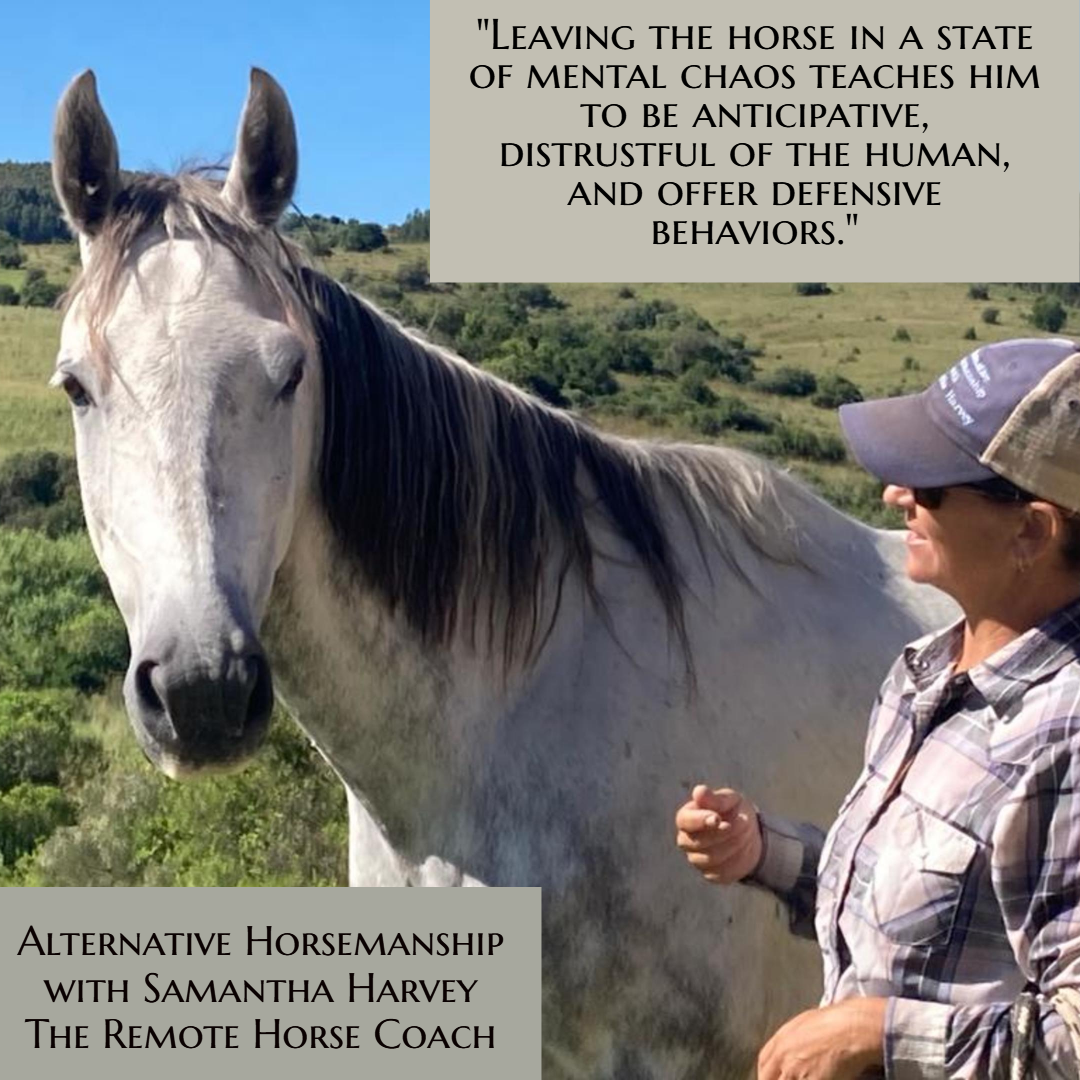 Alternative Horsemanship with Samantha Harvey's "Full Immersion Clinic" was developed to create a variety of learning opportunities to help equine enthusiasts refine their understanding of equine behavior and communication. She includes numerous topics with participants learning both while unmounted and mounted, and in both individual and group sessions. These safe, fun, and supportive learning scenarios offer an in-depth, full-immersion experience.
Learn to recognize behavioral patterns sabotaging you and your horse's interactions, address "holes" you and your horse's understanding of one another, raise awareness of your mental presence and energy, refine the specicity of your communication, and improve the overall quality of the equine partnership while building trust with the horse.  The clinic offers a safe, non-critical environment where you are encouraged to take the time to recognize how, why, and what you're communicating with your horse.
These horsemanship clinics can be a great way to offer perspective and offer participants both short and long-term realistic approaches.  The structure and focus of the clinic will adapt to the participants' and their horses' abilities. Whether a trail rider, jumper, pleasure rider, competitive trail participant, endurance rider, work cattle, Dressage enthusiast, or have other equine interests, participants will be building and refining the quality foundation necessary to be successful in all horse activities!
The Friday through Sunday clinic focuses on Equine Behavior Assessment, Clear Communication & Effective Aids, Ground Work, and Riding. We also cover a variety of topics such as anatomical lectures, tack fit and appropriate usage, "finding a feel" exercises, group discussions, and much more!
Click the link for details and registration.
Related Events