Cal Middleton Horsemanship Clinic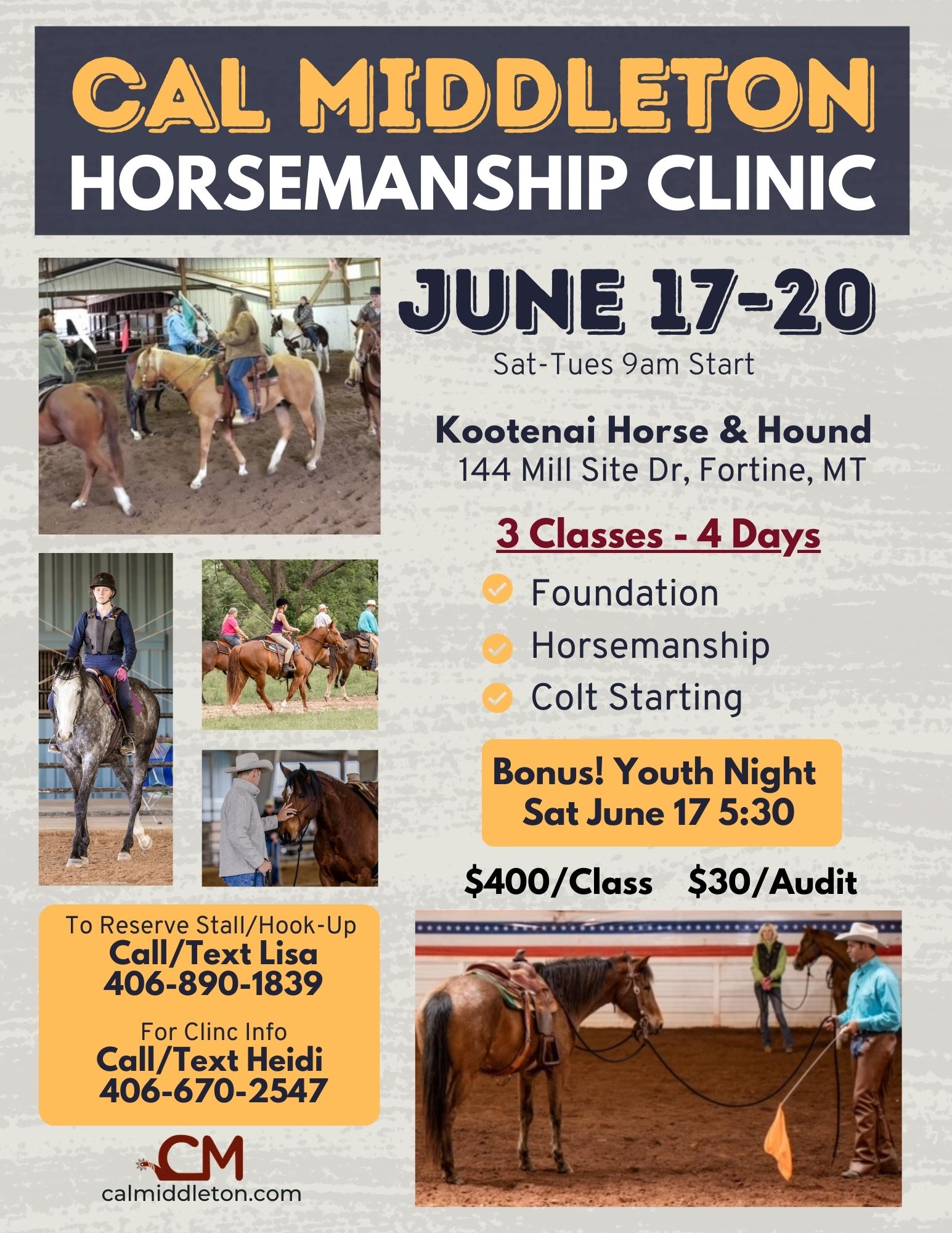 Each day has 3 classes: Foundation, Horsemanship and Colt Starting. The Foundation Class starts at 9 am and generally goes to noon. We take a 1 hour lunch break, then Horsemanship starts at 1 pm and runs until 4:30 or so. After a short break Colt Starting begins and runs about 2 hours. This is a progressive clinic – each day builds upon the first day. You learn the skills on Day 1, practice and build on those the remaining days. The Youth Clinic is for our younger participants to get a good start on being safe with horses, with a focus on fun!
Prices are $400 for 4 Days of Foundation, $400 for 4 Days of Horsemanship, and $400 for 4 Days of Colt Starting.
Note: The Colt Starting class is not only for starting young horses, but working with horses that may be difficult for the owner to work with and/or have big holes in their foundation.
Related Events