Europe's Equina Offers Meganutril Ultra to Benefit Northwest Horses
by Holly Johnson and Kim Roe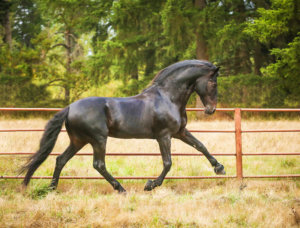 Horses in the Pacific Northwest have unique needs. Prolonged confinement due to wet, cold winters is followed by worries of obesity and laminitis from lush spring and summer grass. Many Northwest horses are kept in gravel paddocks and away from natural browsing for much of the year creating nutritional deficiencies.
A major concern in the Northwest is selenium-deficient soils which grow selenium-deficient grass and hay. Northwest horse owners know it's necessary to add a high-quality and bioavailable selenium product to their horses' diets, but over-supplementation can cause serious problems too.
Equina, a well-known equine nutrition company from Europe is here to help with their new supplement Meganutril Ultra, which has been specifically formulated for horses in the Pacific Northwest with just the right amount of bioavailable selenium.
Equina's legacy in Europe stretches back nearly three decades. Some of Europe's best riders, trainers and breeders have benefitted from the exceptional nutritional products developed by Equina. Now with their North American distributor Equina USA and Way Station Wellness, this line of European products is available in the United States. Equina Meganutril is the daily supplement developed by Equina and Meganutril Ultra offers all the same high-quality ingredients but with added selenium specifically for the Northwest.
Equine veterinarian Sara Perkins treats and cares for all kinds of horses — old and young, hard-working and retired. She's in the trenches solving current health problems and helping to prevent future ones. Living in Olympia, WA she understands the unique needs of Northwest horses. A horsewoman, rider and breeder of Lusitano horses, Dr. Perkins' experience with horses goes beyond her veterinarian duties. And her 24-year-old Lusitano stallion, Neroc, glows with the evidence of good care and great nutrition.
Dr. Sara Perkins owns Way Station Wellness and Equine Medical Services and is responsible for Equina products being available to horsemen in the Northwest. Equina USA developed from her own experience with the products. "Skeptical at first to such a shift in traditionally held feeding standards, I was inspired by the results I saw on my stallion and on clients' horses to import this nutritional concept into the United States," says Perkins. "From our older, retired horses to those competing at the highest levels in dressage, show jumping, eventing, western, and other FEI disciplines, the results speak for themselves: improved energy levels, hoof quality, and body and coat condition are quickly realized with the daily multivitamin Equina Meganutril, and the targeted options for joints and ligaments, calming, hoof growth, fertility, and more allow you to custom create a completely organic, GMO free, and forage based nutritional program."
The Equina concept throws out previously held conceptions of equine nutrition. Certified organic, non-GMO, and all-natural these supplements provide a foundational basis for all ages, breeds, and levels of activity.
With nearly 25 years of success in Europe, Equina has been used by large breeding farms, international competitors, and amateur riders since 1981. Tailored programs provide concentrated support to vital systems, while targeting nutritional deficiencies and boosting overall health and wellness. As the modern sport horse evolves and individual equine athletes develop from the field to the arena to the breeding shed, Equina evolves in tandem to provide pinnacle nutrition.
Equina's nutritional concept was originally developed by a German horseman and nutritionist in 1981. The Equina concept diversified to provide optimal nutrition to equines of all ages and activities including targeted supplements for the metabolism, nervous system, hoof, hair, skin, immune system, skeletal structures, joints, and cell protection. And for the high-performance athletes, their rapid action Xpro Series provides nervous system and energy support.
Sold direct from Equina and through veterinary practices including their North American distributor, Way Station Wellness, Equina's legacy is based on scientific, research-based applications. Consults with vets and equine nutritionists are recommended to determine the best selection and combination of Equina's line for each individual horse.
With the official launch of their North American distributorship, Way Station Wellness, Equina is leading the way in bringing decades of equine nutrition and research to the USA and Canada.
Find out more and order online at www.equinausa.com. To learn more about Dr. Perkins go to equinemedservices.com.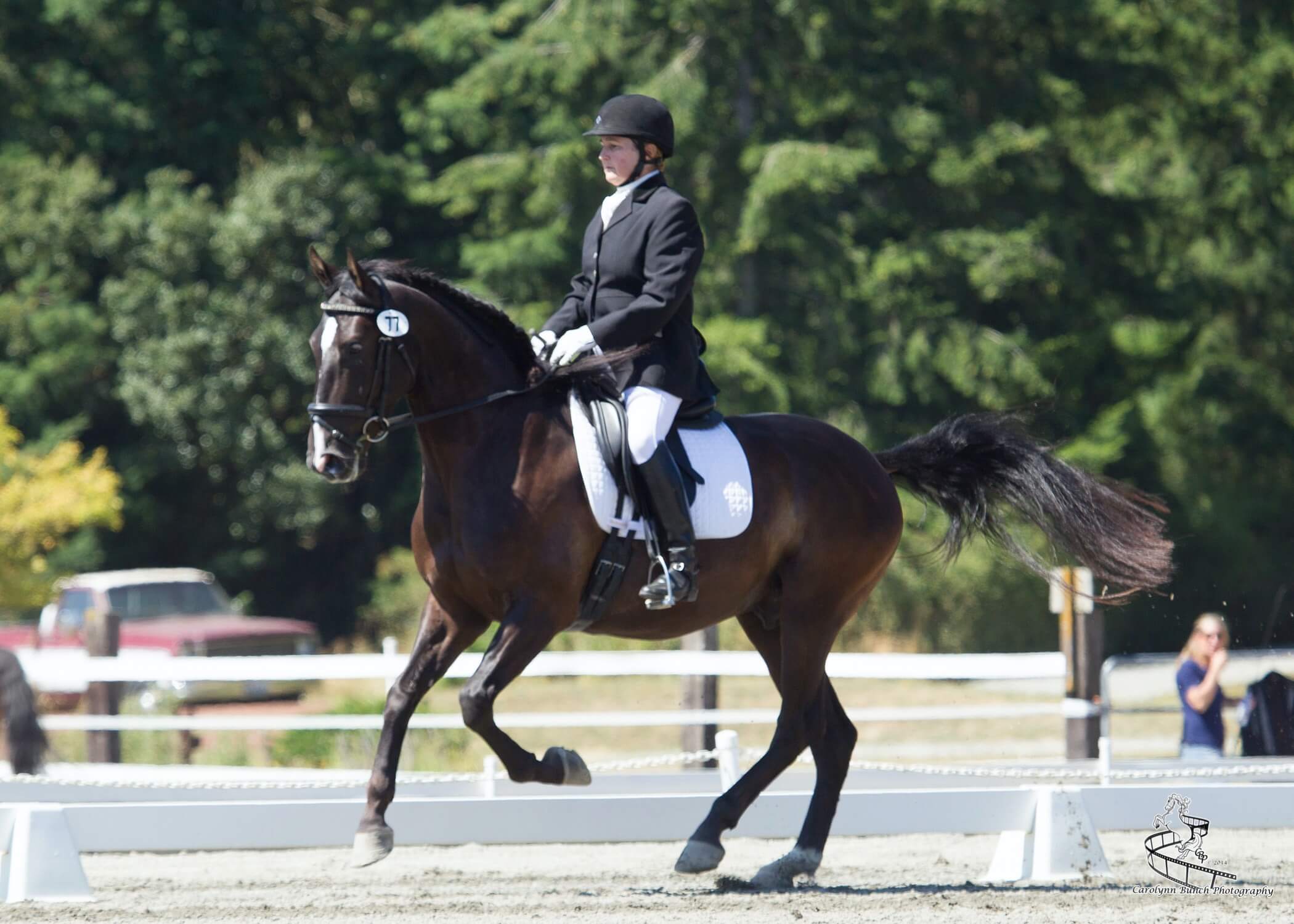 Kim Roe grew up riding on the family ranch and competed in Western rail classes, trail horse, reining, working cow, and hunter/jumper. She trained her first horse for money at 12 years old, starting a pony for a neighbor.
Kim has been a professional dressage instructor in Washington state for over 30 years, training hundreds of horses and students through the levels. In recent years Kim has become involved in Working Equitation and is a small 'r' Working Equitation judge with WE United.
Kim is the editor of the Northwest Horse Source Magazine, and also a writer, photographer, and poet. She owns and manages Blue Gate Farm in Deming, Washington where she continues to be passionate about helping horses and riders in many disciplines.