Share the story and photos of what makes your senior horse special for a chance to win a 1 month supply (3.3 lb.) of Glucosamine Plus from SciencePure and a free 1 year membership in The Northwest Horse Source!
Your senior horse been there for you in a special way. Share what they mean to you and what makes them special. Send us a short essay and two photos on "What Makes My Senior Horse Special". Entries will be judged on both story and photos. Prizes will be awarded for Youth Category (ages 12-17) and Adult Category (age 18+). ENTRY DEADLINE: AUGUST 25, 2023.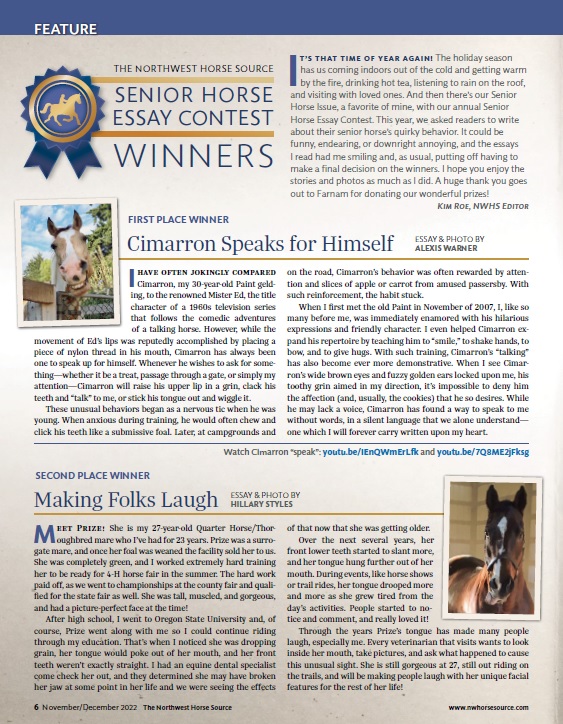 GUIDELINE CHECKLIST
Horse must be 18 years or older
Essays must be 400 to 500 words in length
Submission must include only 2 photos of your horse (digital or hard-copy)
Digital photo submissions must be either high-resolution JPG or TIF images at least 300 pixels per inch (ppi) at 3 x 5 inches
Hard-copy mailed photos* should be 4 X 6 inch or larger, printed on high-quality photo paper (no plain-paper prints)
Essay text may be typed in the body of an email or attached as .doc, .docx, or .rtf file; other file types will not be considered
Include your name, postal address, email (if available), and phone number
Please indicate your age category: Youth (ages 12-17) or Adult (age 18+)

ENTRY DEADLINE: AUGUST 25, 2023
* MAILED MATERIALS WILL NOT BE RETURNED; SEND ONLY COPIES
SUBMITTING YOUR ENTRY
Email to editor@nwhorsesource.com with the subject: "Senior Horse Essay"
OR
Mail to: The Northwest Horse Source, 6165 Prospero Road, Peyton, CO 80831
WINNING ENTRY IN EACH AGE CATEGORY RECEIVES…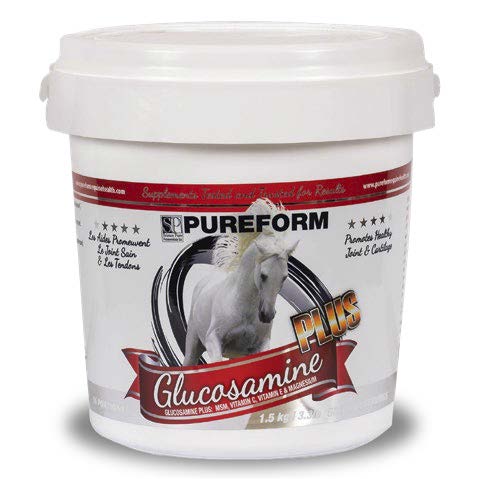 • 1 Month supply (3.3 lb) of SciencePure Glucosamine Plus
• Free 1-year membership in The Northwest Horse Source
• Featured publication in our November/December 2023 issue
Please note that time does not allow us to acknowledge receipt of entries, whether by email or postal mail.
ENTRY DEADLINE: AUGUST 25, 2023
WINNERS WILL BE NOTIFIED BY SEPTEMBER 25, 2023