Welcome to The Northwest Horse Source Magazine!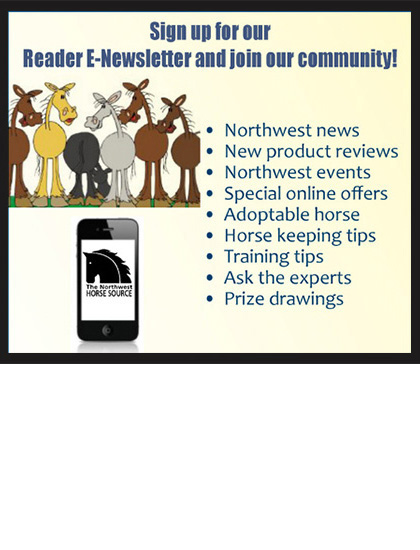 We want to personally thank you for considering signing up. We would be delighted to have you as a member of our community!
When you sign up, you will receive our informative monthly E-Newsletter and periodic emails about what's going on in our horse community. You may receive special offers from us on behalf of our advertisers periodically. Additionally, as a E-News subscriber you are automatically included in our drawings and giveaways!!
Your privacy is important to us. We do not sell, rent, or give your name or address to anyone. At any time, you can select the link at the bottom of every email to unsubscribe, or to receive less or more information. Don't worry, we won't bombard you with emails. :)
Stay engaged, we remove subscribers who have been inactive (not opened emails) for 6 months or longer to keep our subscriber list updated.