Looking Ahead to 2016
by Karen Pickering
December 11, 2014 is a day that changed Mark and me forever. While I reject the idea from doctors that, "this is your new normal," I also realize that because of Mark's stroke, things will never be the same. It's a new year and a new season, time to embrace all the great things I know are coming in this chapter of our lives. Life is a journey and change isn't all bad; it's full of blessings, too.
After all the business courses and typing classes I've taken, I could never imagine typing with my thumbs on a (phone) keyboard. Times have certainly changed! As with all industries, the horse industry is embracing a new way to share and gather information. At first the decline in print advertising was terrifying, but many new doors have opened as well. We still intend to be the number one equine resource in the Northwest and the ways we've moved into the future include adding a responsive website and digital edition (viewable on smartphones or tablets). We can now share our print ads online through our digital edition and have social media and e-newsletters to carry on our informative articles and news. While it's a learning curve, the rewards for our advertisers and readers make it worth the journey.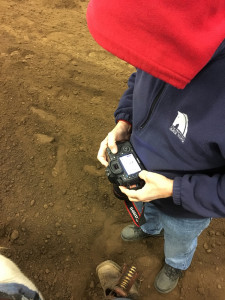 One of my goals in 2016 is to ride consistently. I really miss seeing all of you and riding with friends at all the fun events we have in our region. As I'm writing this column I've just gotten home from sorting at the NW Washington Fairgrounds in Lynden—what fun!  Mark is also slowly getting back into many of the things he used to enjoy doing such as photography.
I will be seeing more of you in 2016 and hope to make memories, meet new friends and get the opportunity to thank all those that helped us through 2015. We're also getting ready for the Washington State Horse Expo coming in February. Read more about this excellent event on page 6. I hope to see you there. Please follow us as we ride on in 2016!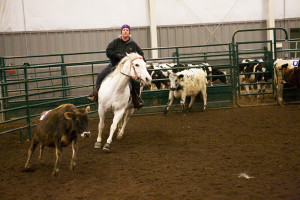 Quote: Worries end where faith begins ~ Anonymous
Published in January 2016 Issue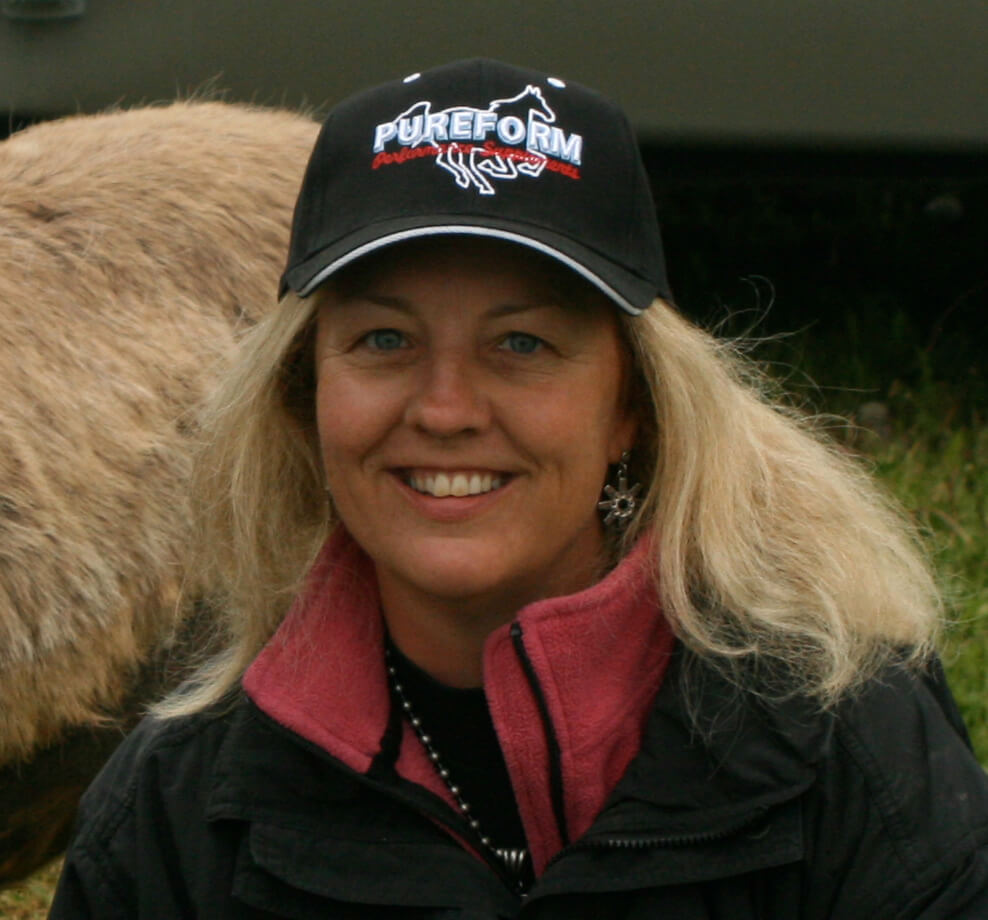 Owner/Publisher Karen's lifelong love of horses began at a very early age when she wore out a couple of rocking horses before convincing her parents to get her the real thing. That ill-tempered bay gelding, Brandy, was a challenge for the young horsewoman, but it drove her ambition to become a horse trainer. After attending Canyonview Equestrian College's Horsemanship Program, Karen realized she needed work that was a little more lucrative than training, so she took a job with Customs Brokerage to pay the bills. There, she discovered an affinity for computers and a talent for creating informative, entertaining newsletters. The Northwest Horse Source began as such a letter in December 1995, with a distribution of 1000 copies for its 12 black and white pages.  Now 25 years later, it's an online magazine and website with a reach of over 10,000 per month and growing! Not bad for the results of one woman's dream to work with horses!
Today, Karen remains involved with every aspect of the magazine and treasures the community of thousands who share a common passion. Somewhere in the wee hours of the early mornings and late evenings, she still finds time to care for April, her gorgeous and sweet-tempered Quarter Horse.