The Ellensburg Rodeo will honor law enforcement during its Sept. 1 Patriot Night performance
"We thought this was an excellent time and forum to highlight the benefits and great level of service law enforcement agencies are providing us every day," said Brian Twardoski, Ellensburg Rodeo Director.
All six of the law enforcement agencies in Kittitas County will be in attendance at the Ellensburg Rodeo to be honored for their hard work and dedication to keeping the county safe. "We're thrilled to be able to help highlight and celebrate the work they're doing for us," Twardoski said.
Law enforcement officials will be honored at 6:45 p.m. Friday, Sept. 1 at the Ellensburg Rodeo Arena. There will be classic patrol cars from the Seattle Police Department displayed in the Western Village to give visitors an idea of the history of law enforcement as well as the chance to ask people questions about the vehicles.
Behind the Badge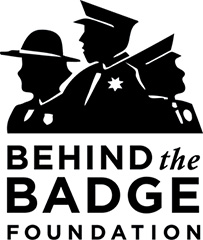 To give rodeo-goers more of an idea of what the families, agencies and communities go through when an officer is injured or killed in the line of duty, a Washington-based foundation called Behind the Badge will be in attendance.

Gayle Frink-Schulz, program-services director for the group, said Behind the Badge has been around for 20 years in Washington state to serve law enforcement officers and families. The organization supports families if there's been a death in the line of duty, assisting with everything from memorial planning to long-term needs. "We come along having walked the journey before," she said.

Kittitas County Sheriff Gene Dana said the foundation will be there to hand out information on how to support the Behind the Badge and the Washington State Law Enforcement Memorial, which commemorates the lives of officers who have died in service. The memorial wall in Olympia is inscribed with 310 names. Frink-Schulz said the group also has an annual conference to provide training to law enforcement officers in navigating family life and what can be a difficult line of work.

While Behind the Badge often steps in during traumatic times, the group also likes to take part in community celebrations and to come together when it's lighthearted and fun, which is what the Ellensburg Rodeo is all about, Frink-Schulz said.

Ellensburg Media contact: Jeff Leichleiter (509) 607-4721 Jeff@badgerpocketbrands.com

<!-comments-button-->