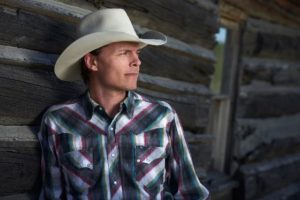 Ned LeDoux will be featured in the "Rockin' the Arena" event. Zach Hinson will be the opening act. Ellensburg Rodeo Board President, Jeff Faltus said "It's great to feature local talent Zach Hinson in the Ellensburg Rodeo arena opening for Ned LeDoux. Ned is the real deal, and what an honor it is for us to have both of these young talents at the Ellensburg Rodeo."
Kerry Clift, also a board member added "It has been 20 years since we have had a concert in the arena with the late, great Chris LeDoux. We felt it would be a great tribute to have his son Ned LeDoux who is now touring nationally with his own songs and some of his dad's music also start out our Thursday night "Rockin' the Arena" concert. Not everyone has the opportunity to set their feet in the dirt on Labor day weekend. This is your chance to put your boots on and dance away to some great country music. Kicking the concert off with Zach Hinson is a real bonus for the crowd."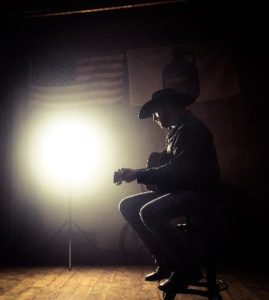 Tickets on sale now at http://ellensburgrodeo.com or 1-800-637-2444
Ellensburg Media contact: Jeff Leichleiter (509)607-4721 Jeff@badgerpocketbrands.com
NED LEDOUX
In country music, a last name like LeDoux casts a big, storied and bittersweet shadow, but it's one Ned LeDoux doesn't mind standing in one bit. Having been a drummer in his dad Chris' band Western Underground since 1998, Ned knew from an early age that he had "no plan b" but to play music, "Once I got the taste of the road, and being in front of a crowd and just the sound of it, it was…freedom."
When his dad passed away in 2005, Ned continued to tour with his father's band to keep the musical spirit of Chris LeDoux alive. This drove him to pick up the guitar and try his hand at some of his dad's songs. It started with "Rodeo Man," and before long Ned had a whole catalogue of his father's early hits ready to play. When the other band members heard Ned's voice, he found himself front and center singing at the shows. Stepping out from behind the drums stirred something inside of Ned that he hadn't felt before, "It's a different kind of rush, getting up with a guitar and standing behind a microphone…shoot I'm getting butterflies thinking about it right now.
The timing couldn't be more right for Ned to pick up a guitar and belt out "Western Skies;" it has been over 10 years since Chris LeDoux passed and he believes people want to hear something new. Ned has boxes of song ideas his dad never finished and is digging through those for inspiration, "I will kind of stick with what dad used to do but bring my own stuff to the table." In July of 2015, Ned traveled to Nashville with some of those unfinished songs and met up with Mac McAnally to put that inspiration to work. Mac produced Chris' last two studio records and wrote his hit "Horsepower," so the collaboration with Ned was a natural fit and lead to the first new Chris LeDoux co-writes in nearly two decades.
Keeping the cowboy in country is important to Ned as you can hear in the song "Forever A Cowboy" also co-written with his dad. Ned puts his own spin on his endless touring with "Brother Highway" about all the time he has spent on the road with various bands since his days in high school. Ned says he doesn't even need a road map anymore–that he and the highway are like brothers. He wants to write songs about what he knows, keep the themes simple and harken back to the sound of good ole country music but with an edge. Eventually Ned plans to release an album of new material and include a few of his dad's songs re-recorded in his own style as a tribute.
For the last year, Ned has been steadily touring and opening for acts like Toby Keith, Chris Janson, Aaron Watson and Randy Houser. Yet now that he is in front of the mic, Ned has a new goal. "There's an age group who doesn't know who Chris LeDoux is and I just want to keep his name out there. I want to reintroduce him to people who've maybe heard of him but didn't know what he did. Just carry on his legacy and carry on his music and at the same time show them what I can do."
On tour, you're guaranteed to hear "This Cowboy's Hat" the song most requested by his fans and a request Ned is honored to oblige. His personal favorite song to sing though is one called "We Ain't Got It All." It's the first original song Ned co-wrote with his dad and seems to pick up right where Chris left off. And with his debut EP "Forever a Cowboy" available now, there is a new voice to carry on the LeDoux sound.
ZACH HINSON

Zach Hinson  Northwest born and bred country music artist, singer, song writer. He grew up in West Valley Yakima, Washington.  Spending his years growing up camping, hunting and fishing with his family developed his desire to put emotion & experiences on paper & his guitar. As Zach became more interested in music, he found his home in country. Now Zach writes music that most can relate to. He stirs emotions with his rich country voice. Whether you have spent your whole life in the city or in the country. Take a listen to any of Zach Hinson's music and you will soon be swept away by his ability to make the listen feel the same emotion.  Zach spent the majority of 2016 touring the nation with Nashville artists such as Keith Anderson, James Otto, Trick Pony, Wade Hayes in addition to headlining his own shows are Fairs and festivals throughout the Northwest.  Zach is looking forward to his new album releasing in the fall of 2017.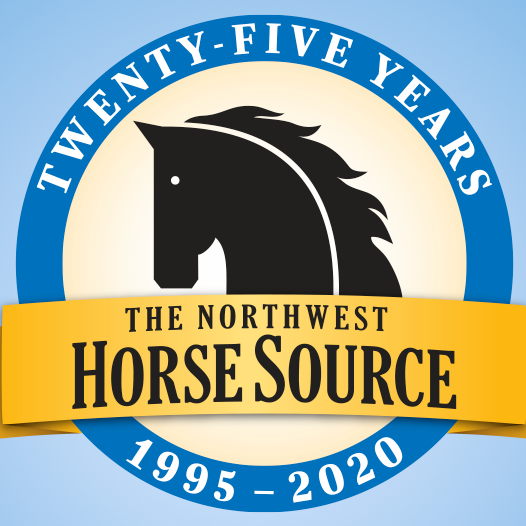 News from the horse industry. Sharing today's information as it happens. The Northwest Horse Source is not responsible for the content of 3rd party submissions.