Appreciate Your Equine Veterinarian
My beloved veterinarian of 28 years recently informed me she was giving up her equine veterinary practice and transitioning to small animal care. I'm devastated, but not surprised. Vets are dropping like flies in the equine industry, and those who are staying in it are setting firm boundaries around their time and raising prices. Especially in remote areas like mine, it's hard to find a veterinarian to come out to your farm in the case of an emergency. Maybe even impossible. And if you do find one, expect to pay dearly for their service.
I've been a client of this vet since she was fresh out of school and consider her a friend. I truly care about her and appreciate all she's done for my horses, and I want her to be healthy and happy in her life and work. But, losing her is almost enough to make me throw in the towel too. The horse industry is changing, fast.
Many sole practitioner equine veterinarians are struggling. The industry has changed significantly over the past several years, challenging them professionally and personally. I mean, think about it—those vets like mine, who are completely ambulatory (mobile), have an almost impossible job. They're on the phone, texting, emailing, setting up appointments, billing, and doing their books. All that takes up time they don't charge for. They're driving all over—and we know how frustrating and expensive that can be—out in all kinds of inclement weather, dealing with (sometimes) naughty horses in (sometimes) inadequate facilities. They also need to purchase expensive drugs and equipment and put many miles on a vehicle. Or, they can join a small animal clinic and have office hours, receptionists, weekends off, and make significantly more money.
I will need to find another veterinarian, of course, though I worry I won't be able to find one as capable, caring, and generous as my last one. But that is part of the problem too. We horse people rely heavily on our vets, our farriers, and even our trainers and boarding barn staff/owners. We need to step up and realize what others are going through. Respect their time, value their service, and pay your bills on time. Oh, and say thank you!
kim@nwhorsesource.com
See this article in the March/April 2023 online edition:
March/April 2023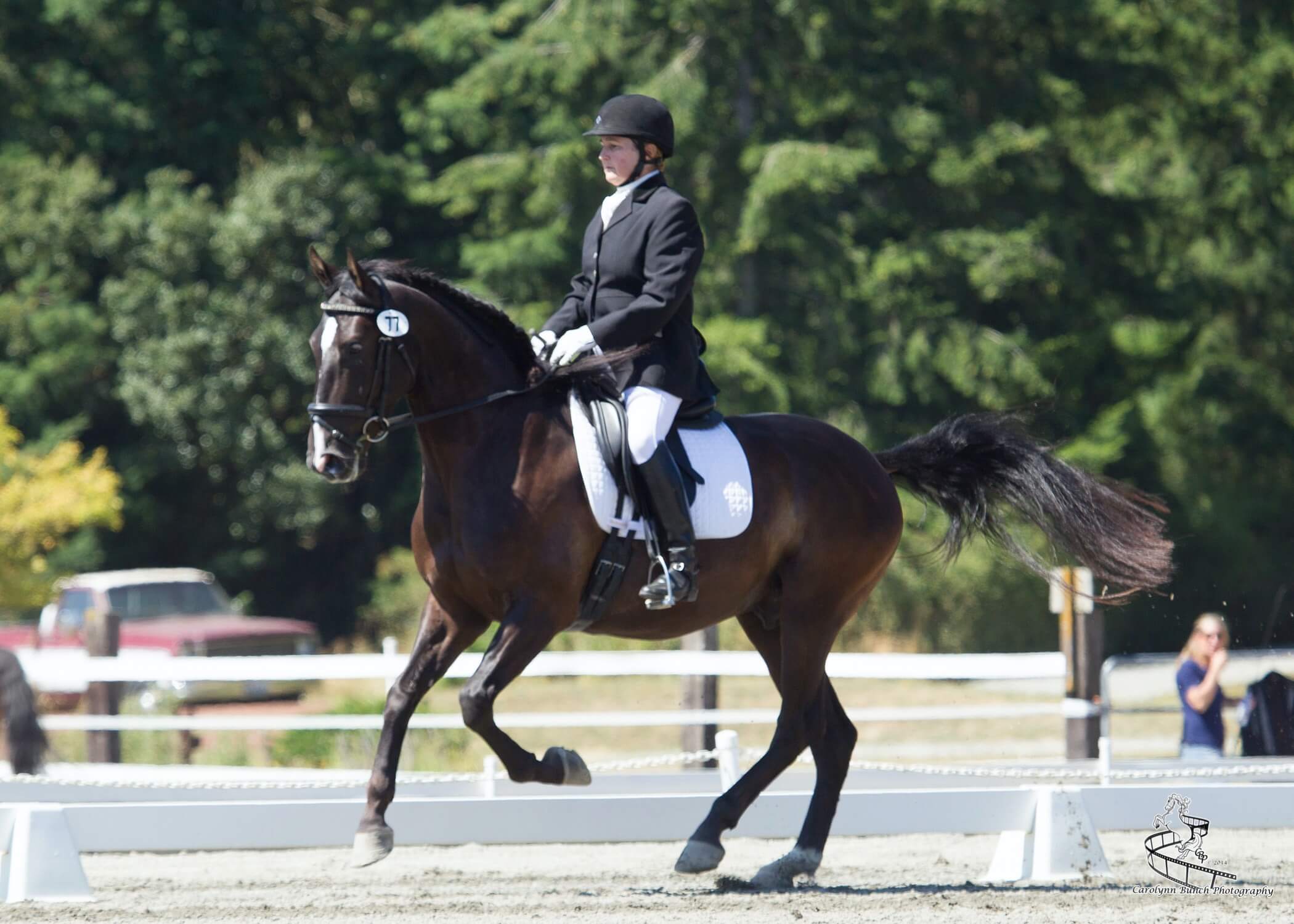 Kim Roe grew up riding on the family ranch and competed in Western rail classes, trail horse, reining, working cow, and hunter/jumper. She trained her first horse for money at 12 years old, starting a pony for a neighbor.
Kim has been a professional dressage instructor in Washington state for over 30 years, training hundreds of horses and students through the levels. In recent years Kim has become involved in Working Equitation and is a small 'r' Working Equitation judge with WE United.
Kim is the editor of the Northwest Horse Source Magazine, and also a writer, photographer, and poet. She owns and manages Blue Gate Farm in Deming, Washington where she continues to be passionate about helping horses and riders in many disciplines.