Durango®'s Pink Ribbon Boot Aims to Give Cancer the Boot One Pair at a Time
Nelsonville, OH (October 25, 2023) – Durango® Boots, a division of Rocky Brands™, Inc. and leading Western boot brand, will donate a percent per pair of Pink Ribbon Boots to the Stefanie Spielman Fund for Breast Cancer Research at The Ohio State University Comprehensive Cancer Center – Arthur G. James Cancer Hospital and Richard J. Solove Research Institute (OSUCCC – James). This contribution continues Durango®'s commitment to breast cancer research, bringing the brand's lifetime donation to over $273,000.
"Durango® wants to raise awareness for breast cancer research with partners like the Stefanie Spielman Fund," commented Erin DeLong, Durango® Boots marketing manager. "Through research and survivor's stories, our goal is to deliver hope to those fighting this disease and also work to help fund research for the future, to ultimately give cancer the boot."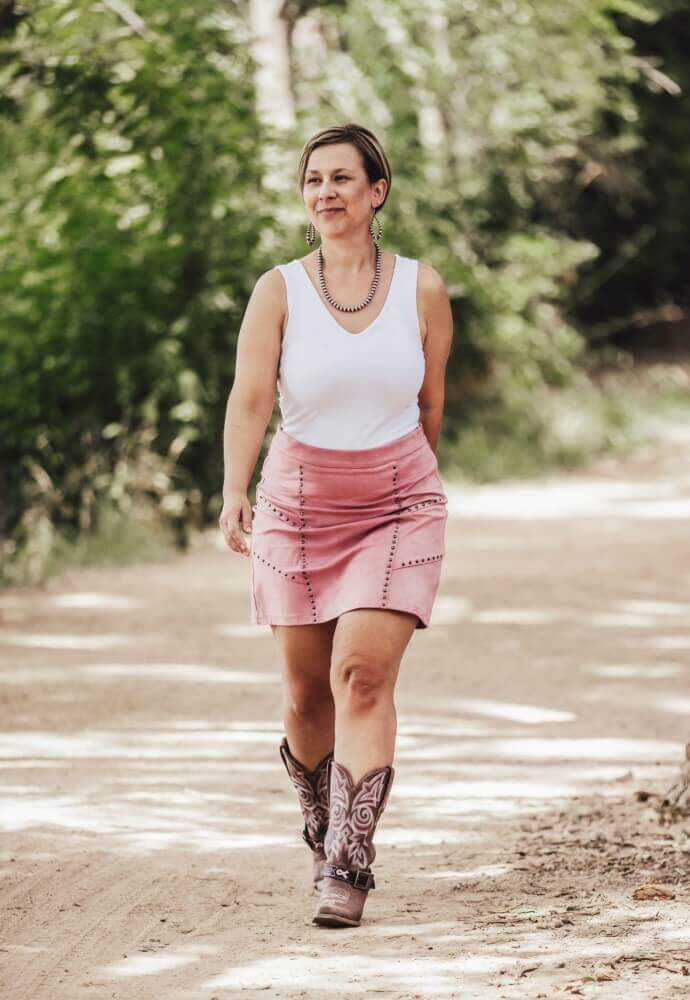 "The initial goal of the Fund was to deliver hope," shared Maddie Spielman, daughter of Stefanie Spielman and the Assistant Director of Leadership Annual Giving at The OSUCCC – James. "The idea was that patients would see my mom's story and that her hope would resonate with at least one person. My mom wanted to be that force that had an impact and helped others to fight this disease."
Each year, in tandem with their Pink Ribbon Boot, Durango® spotlights a breast cancer survivor and her story to share hope with others. This year, the Brand shares the story of Aubrey O'Quin, a mom of three, a wife and the Executive Director for Western Sports Foundation (WSF). In 2021, at age 37, O'Quin was diagnosed with triple negative breast cancer. Now, she faced not only balancing a demanding career while parenting her children, but also a
life-threatening disease. In the following months, Aubrey underwent 16 infusions, a bilateral mastectomy, and chemotherapy. Throughout her treatment, she continued her work with WSF and tried to stay as involved in her family's life as her body allowed.
Shared O'Quin, "You never really know the impact you have on somebody's life until you're in a situation like this. I'm so grateful. There aren't words, really. I don't feel like I deserved it. I feel so appreciative that people I've never met or just met at random at an event wanted to help in any way they could. I could never say 'thank you' enough."
Now, O'Quin is giving back by supporting other women fighting similar battles. Since she rang the bell signifying the end of her treatment journey, she's encouraged and helped countless women – both friends and strangers – who are facing breast cancer. More of O'Quin's story can be found here – https://www.youtube.com/playlist?list=PLFxLNUcn0rryRH7d8bCw9cuYM-jPmZZ4K
About Durango®
Founded in 1966 Durango® Boots manufactures and markets quality-crafted western and fashion footwear for men, women and children. It is a division of Rocky Brands™, a publicly traded company on NASDAQ® under the symbol: RCKY. For more information visit www.durangoboots.com.
About the Stefanie Spielman Fund
In 1998, Stefanie Spielman was diagnosed with breast cancer at the age of 30 and lost her battle with the disease in 2009. Stefanie and her husband Chris Spielman, an All-Star linebacker from Massillon, Ohio and 11-year NFL player, became advocates for the fight against breast cancer, founding the Stefanie Spielman Fund for Breast Cancer Research in 1998. The fund has raised more than $26 million to support research at the OSUCCC – James. To learn more about the Stefanie Spielman Fund for Breast Cancer Research, visit www.spielmanfund.com.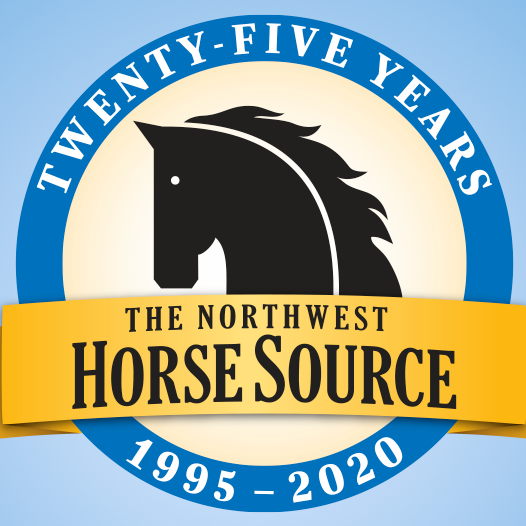 News from the horse industry. Sharing today's information as it happens. The Northwest Horse Source is not responsible for the content of 3rd party submissions.