Article by Rebecca Michal
Certified Horsemanship Association (CHA) promotes excellence in safety and education by certifying riding instructors, accrediting equine facilities, producing educational conferences, and publishing educational resources, go to www.CHA.Horse for more information.  Our member programs are the heartbeat of the association, here is one story.
Many people in the market for a vacation are not just searching for one single attraction, but a list of things to do to make the vacation enjoyable. Horse lovers have agendas too, and it isn't always easy finding a spot for a relaxing and enjoyable vacation when trying to incorporate horses in one fashion or another. Unless, of course, you're in the market to spend big.
If you're reading this article it's safe to assume you're probably a horse lover. Horse lovers want to enjoy great vacations at affordable prices as much as anyone else.
Enter Dreamswept Farm & Resort. This charming working farm is nestled in the heart of woodland territory on Jackknife Mountain, atop the historically rich town of Kettle Falls, Washington. This town was long ago named Noisy Waters by Native American Indians in reference to the beautiful waterfalls that can be found in many areas within these mountains. The current moniker of Kettle Falls was given by settlers to the area who noticed how many of the waterfalls fell with such force from the mountainsides that they had created deep, kettle-like impressions within the rocks below.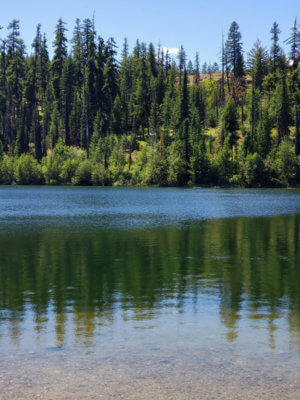 Noisy Waters was revered for more than 1,000 years as a sacred gathering place for no less than 14 different First Nations peoples. They met there yearly to perform sacred salmon ceremonies, trade with one another, and to perform arbitration and peaceful problem solving. This history provides a spirit of peace all throughout the mountains and little towns within the area, making it undoubtedly a jewel of Northeastern Washington and the best-kept secret of the Northwest.
Dreamswept Farm & Resort offers a wide array of experiences, opportunities, adventures, and learning for the eager participant and laidback lounger alike, and much more than one would expect. Dozens of families travel to the farm every year, making lasting memories as they rejuvenate within its beautiful working farm setting. The experiences available are designed to fit the bill for all and include traditional vacation accommodations as well as a campground complete with tent sites and RV spots with full hookups and outdoor paddocks for those who want to bring their horses along. There are also hunting accommodations with forest access, horseback riding with onsite trails, and short-term stall/paddock rental for those who want to stay-and-play with their horses. Feeling adventurous? Ask about booking the full farm experience! The prices are incredibly reasonable and the view overlooking the great Columbia River is worth a million dollars.
If you're looking for a family adventure or just somewhere to ride a little and relax a lot, Dreamswept Farm & Resort has what you've been waiting for, guaranteed! Learn more at dreamsweptfarm.com.
Warm Beach Horsemanship is hosting the CHA Region One conference March 3-6, 2022. Save the date to attend the Northwest's best riding instructor event.  Find more information about Northwest programs and certifications at www.charegion1.com
See this article in the November 2021 online edition: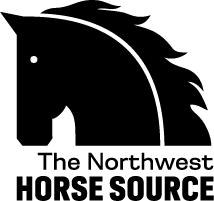 The Northwest Horse Source is an independently owned and operated print and online magazine for horse owners and enthusiasts of all breeds and disciplines in the Pacific Northwest. Our contemporary editorial columns are predominantly written by experts in the region, covering the care, training, keeping and enjoyment of horses, with an eye to the specific concerns in our region.