Speed and Precision Make this Sport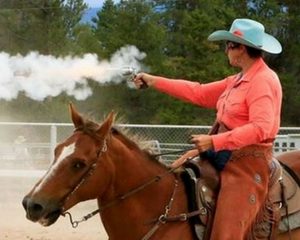 In the sport of Cowboy Mounted Shooting, riders on horseback are timed and must maneuver through a set pattern while shooting ten balloon targets. It's like barrel racing, with the added element of target shooting and a pattern that changes for each competition. There are levels of competitors from beginners (level 1), up to experts (level 6). Riders negotiate a variety of official courses created by the Cowboy Mounted Shooting Association. Competitors use western style guns – single action revolvers that shoot blank ammunition. The blank's burning black powder embers burst the balloon targets. The rider and horse with the fastest time and the least amount of missed targets without a knocked over barrel is the winner.
For videos and information, check out the CMSA at http://www.cmsaevents.com/home/.
For local practices, clinics, and shoots, join WESTERNWASHINGTONMOUNTEDSHOOTERS (all caps) on Facebook, see club website westernwashingtonmountedshooters.com, or contact Jennifer Burnell at paintrider@comcast.net.
Upcoming events:
Sept. 2-4 – Rochester, WA
Sept. 10-11 – Sultan, WA
Sept. 17 – Othello, WA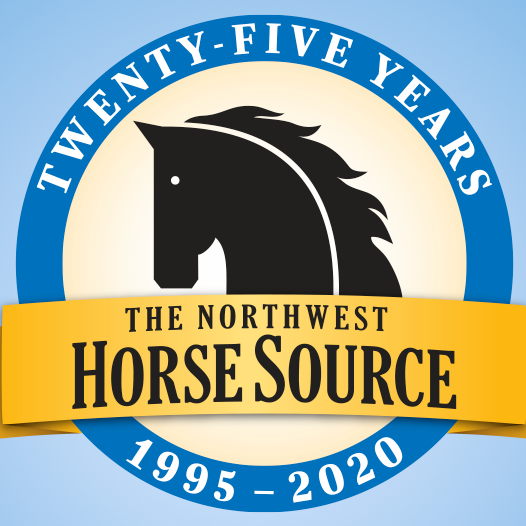 News from the horse industry. Sharing today's information as it happens. The Northwest Horse Source is not responsible for the content of 3rd party submissions.