Event Introduces Horse and Rider to Cow Work
By WSHP Staff

The Washington State Horse Park hosted the week-long Cowabunga Cow Horse Practice in August. The event attracted reined cow horse and cutting enthusiasts of all levels. Activities were organized by Kim Witty of High Country Training in Ellensburg with all net proceeds donated to the Washington State Horse Park. The goal was to improve skills while having fun. Lessons included introduction to cattle, boxing, reining patterns, herd work, and more.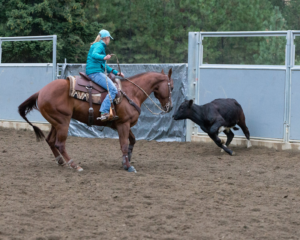 How do you introduce people to cattle work? A good example is first-timer Carol Englizian of Cle Elum, a long-time supporter of the park. Kim provided Carol with an experienced reined cow horse mare who knows all the moves. Carol learned to relax in the saddle and let the horse do her job.
"My prior training was to keep contact with the horse's mouth and sit up straight. In this sport I was told to forget that and just slouch into the back of the saddle and go with the motion. Once I got the hang of it I was hooked!" The huge smile on Carol's face days later said it all.
For the horse, Kim suggests letting the horse watch cows move around from a distance. Once the horse relaxes, gradually move closer. It also helps to have the horse watch cattle being worked by riders, so they understand the cattle predators.
Be sure to join us at next year's Cowabunga tentatively scheduled for August 17-26!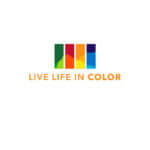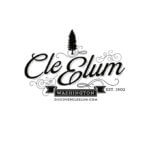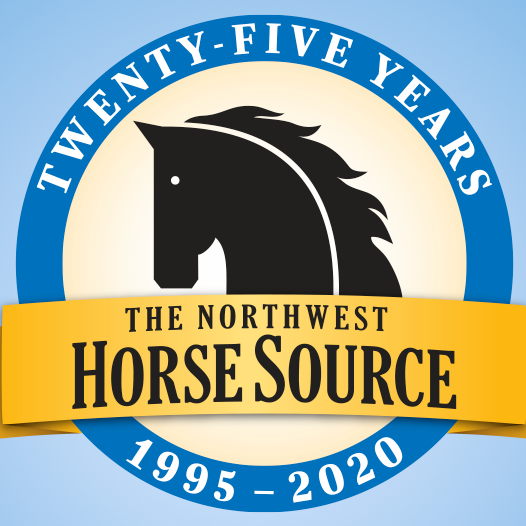 The Northwest Horse Source is an independently owned and operated print and online magazine for horse owners and enthusiasts of all breeds and disciplines in the Pacific Northwest. Our contemporary editorial columns are predominantly written by experts in the region, covering the care, training, keeping and enjoyment of horses, with an eye to the specific concerns in our region.