Introducing Sweet PDZ Coop Refresher
For many backyard chicken keepers and homesteaders, having a stinky chicken coop is a fowl keeping fact of life, however the coop odors do not need to be foul and unhealthy. For certain it can be a real challenge to keep up with coop hygiene despite regular cleanings and bedding changes, however we're here to tell you that you don't have to admit defeat; we can help you to eliminate that acrid smell!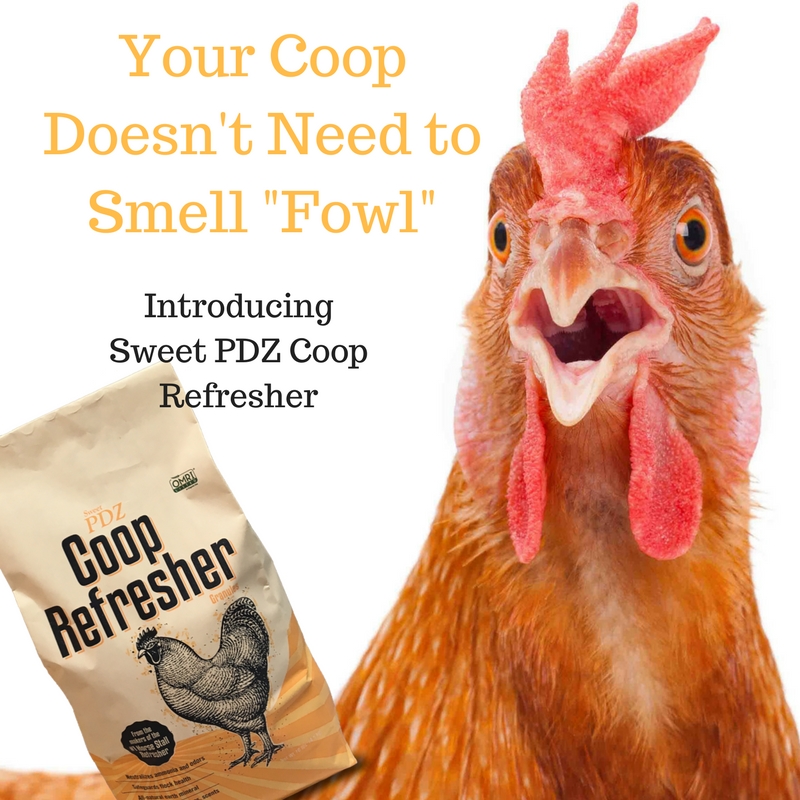 From the makers of the leading horse stall refresher on the market, Sweet PDZ, comes an exciting new product specifically marketed for backyard chicken keepers – Sweet PDZ Coop Refresher. This new granular product is able to quickly absorb the intense ammonia and odors that are created, and compound quickly, in chicken coops; and it is packaged in a chicken labeled package that is easy to handle (10 lb.).
Sweet PDZ Coop Refresher is an all-natural granular mineral that is certified organic through OMRI (Organic Materials Review Institute). The mineral is fast acting and effectively eliminates harmful levels of ammonia from the environment, while also helping to keep bedding dry and performing more effectively. Sweet PDZ Coop Refresher can be applied to specific areas of a coop on a regular or as as-needed basis, as well as incorporated in the "deep litter method".
Prolonged exposure to high levels of ammonia causes damage to your chickens' eyes and respiratory system, and it also turns the coop into a dangerous environment for people to be exposed to on a regular basis. Additionally, when you clean out your coop and remove the bedding and waste material containing Sweet PDZ you can confidently apply it to compost or gardens where the Sweet PDZ provides for a nitrogen rich component beneficial to the earth. (Even the bag is made with natural kraft paper and printed with soy inks, which allows for easy recycling or composting as well.)
Ammonia is a naturally occurring substance that chickens (and all creatures for that manner) secrete in their urine and feces. According to the New York State Department of Health, "Exposure to high concentrations of ammonia in air causes immediate burning of the nose, throat and respiratory tract. This can cause bronchiolar and alveolar edema, and airway destruction resulting in respiratory distress or failure. Inhalation of lower concentrations can cause coughing, and nose and throat irritation."
Don't allow your fowl friends to create a foul coop environment. Put Sweet PDZ Coop Refresher to work in your coops today!
Sweet PDZ Coop Refresher is a far superior alternative to lime products for ammonia removal and moisture absorption. This organic (OMRI Listed), non-toxic mineral captures, neutralizes and eliminates harmful levels of ammonia and odors. For more information, visit SweetPDZ.com, and visit Manna Pro Products at MannaPro.com for a dealer locator.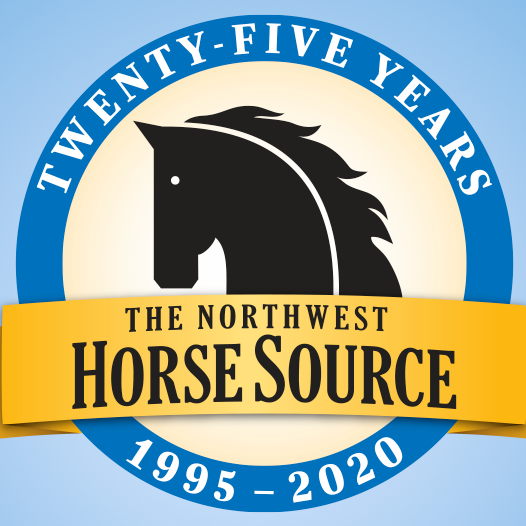 The Northwest Horse Source is an independently owned and operated print and online magazine for horse owners and enthusiasts of all breeds and disciplines in the Pacific Northwest. Our contemporary editorial columns are predominantly written by experts in the region, covering the care, training, keeping and enjoyment of horses, with an eye to the specific concerns in our region.