Fruit's Extract Historically Used to Stabilize Hormonal Function
By Dr. Eleanor Kellon
Chaste tree berry (CTB), or simply chasteberry, has a long traditional history of use helping balance hormonal systems in both males and females. While both sexes have different levels of hormones produced by the sex organs, the activity of those organs is influenced by the same pituitary hormones—namely luteinizing hormone (LH) and follicle stimulating hormone (FSH).
Recent research into the actions of CTB extract has shown it supports the activity of dopamine. Since dopamine regulates LH and FSH secretion, this is believed to be how the plant works. Dopamine also regulates the secretion of prolactin and hormones from the PPI, the intermediate lobe of the pituitary. For example, the hormones beta-endorphin, alpha-melanocyte stimulating hormone, and ACTH.
CTB extract functions as an adaptogen in these hormone systems. Adaptogens are substances that assist in stabilizing physiology and promoting homeostasis. Homeostasis is a state of equilibrium in which the organism functions optimally.
CTB extract has been well studied for human use and is listed by the German Commission E, a body which provides scientific background on the use of traditional herbal substances.
In horses, CTB extract has the potential to assist the body in maintaining homeostasis in a wide range of situations, including: 
Ovarian function and female hormone production

Lactation

Female behavior

Male hormone production

Male behavior

Shedding (under the control of prolactin)

Intermediate pituitary lobe hormone production
Vitex agnus-castus, aka Chaste tree or Monk's Pepper, is a small tree native to the Mediterranean that produces lilac colored flowers on long stalks which fruit large round berries. It is an excellent example of scientific study validating and explaining traditional herbal uses.
Chaste tree was mentioned many times in the writings of the ancient Greeks and Romans. It was also known to 13th century Europe. The tree grows well in both temperate and subtropical zones.
Uckele Health & Nutrition offers chasteberry extract in their product Chasteberry Extract 5X.

About Dr. Kellon
Dr. Eleanor Kellon, staff veterinary specialist for Uckele Health & Nutrition, is an established authority in the field of equine nutrition for over 30 years, and a founding member and leader of the Equine Cushings and Insulin Resistance (ECIR) group, whose mission is to improve the welfare of horses with metabolic disorders via integration of research and real-life clinical experience. Prevention of laminitis is the ultimate goal. www.ecirhorse.org
Uckele Health & Nutrition, maker of CocoSoya, is an innovation-driven health company committed to making people and their animals healthier. On the leading edge of nutritional science and technology for over 50 years, Uckele formulates and manufactures a full spectrum of quality nutritional supplements incorporating the latest nutritional advances. www.uckele.com.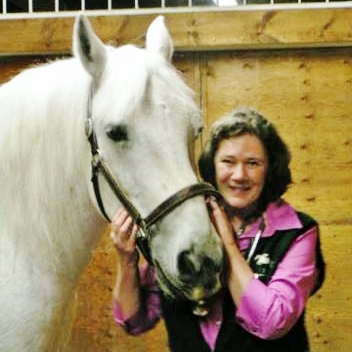 Dr. Eleanor Kellon, staff veterinary specialist for Uckele Health & Nutrition, is an established authority in the field of equine nutrition for over 30 years, and a founding member and leader of the Equine Cushings and Insulin Resistance (ECIR) group, whose mission is to improve the welfare of horses with metabolic disorders via integration of research and real-life clinical experience. Prevention of laminitis is the ultimate goal. www.drkellon.comMcMillanBros.HiBid.com