Introducing Cavallo's NEW Simple Slim & Sport Regular Hoofs Boots, giving you total freedom to choose the boot you LOVE!
You asked and we delivered…  ALL Cavallo Boot Styles and Sizes are now available in Regular AND Slim Soles!  In addition to the ALL NEW TREK HOOF BOOTS – your horse can now enjoy the function and simplicity of the Sport and Simple Boots, no matter the shape of their hoof.
Accommodates a hoof that is at least 1/4″ narrower than long
Built-in breakover
Unique tread pattern supports frog
Innovative sole design provides natural heel (skid) brake
Suitable for a hoof that is width and length equal.
Aggressive "hiking boot" traction
All terrain
Built-in drainage
Sleek, lightweight and stylish, with all the performance you would expect from Cavallo. Sport boots are now available in a Regular Sole, as well as the original Slim sole! 1000 Denier nylon upper is tough and durable. Leather inside and out conforms comfortably to your horse's bulbs.
The all-terrain Multi-Purpose Simple Hoof Boot is now also available on a Slim sole as well as the Regular round shape. Genuine All leather upper for strength, comfort and durability. Soft leather foam-filled collar. Simple front straps fastening with extra sliding keepers.
CAVALLO HOOF BOOTS
Cavallo provides ultimate protection for the barefoot horse.  All Cavallo Hoof Boot styles are excellent for comfort, as well as for relief from chronic pain or hoof sensitivity, rehabilitation from injuries, abscesses, navicular disease, laminitis / founder, punctures, sole bruising and contracted heels.  They're also great for protection during trailering and breeding, or taken along on the trail as a spare tire for lost shoes.
All Cavallo Boots are simple to put on and take off – and being shaped for the natural hoof, stay securely in place.  The molded-in back flap protects the bulb and provides abrasion resistance.  Durably constructed Cavallo boots have built-in drainage, are made with waterproof thread, rustproof metal, and a high-performance TPU outsole.  These lightweight boots absorb shock so your horse's legs don't have to!  You'll love Cavallos for their ability to promote healthy hooves by allowing the expansion and contraction necessary to increase blood circulation.
Want to know more about Cavallo Hoof Boots?  Check out this great video and arm yourself with Barefoot Knowledge!  https://vimeo.com/131256472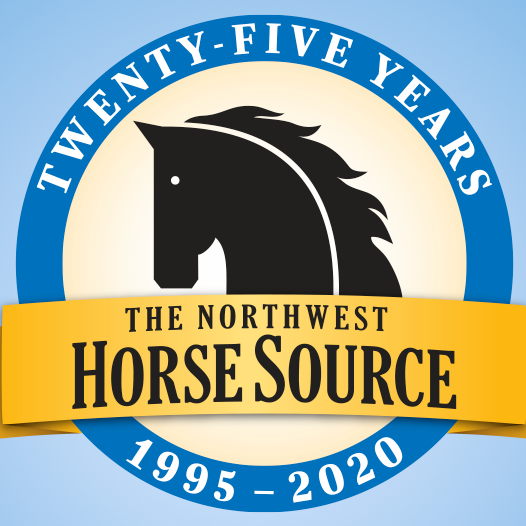 News from the horse industry. Sharing today's information as it happens. The Northwest Horse Source is not responsible for the content of 3rd party submissions.