Northwest Shooters Compete In Texas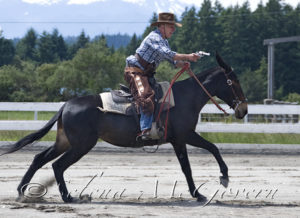 Two shoots were held in Texas this past October: The Lone Star Classic in Vernon and the year-end CMSA Tony Lama World Championships in Amarillo. WWMS had 4 members that traveled to Texas, along with several members from the Applegate Trail Peacemakers and the Columbia Basin Mounted Shooters in Oregon, and Northwest Mounted Shooters from Eastern Washington/Idaho, as well as fellow shooters from Montana and Alberta. At the Lone Star Classic, buckles were won in the Senior Ladies 2 division, the Senior Ladies 3 division and the Senior Ladies 5 division by Karen Plumlee of Washington, Gail Cook of Alberta Canada and Cindy Griggs of Oregon (respectively).
The CMSA World buckle winners were in the Senior Men's 3 class by Lee Stuckey of Alberta Canada, the Senior Ladies 1 class by Karen Smith of Oregon, the Ladies 2 by Kaley Twyford of Washington, Ladies 4 by Torrie Philippi of Oregon, and Ladies 6 class by Tammy Billingsley of Montana, 2013 reigning world champion, and again for 2014! The Pacific Northwest had shooters in the top 10 finals in the Eliminator, Senior Incentive, Double Down, Rifle and Shotgun classes. Also of note are the "clean" shooters.  A clean shooter is one who had no misses at the event. In addition to those already mentioned above, these are: Alisa Peters and Bob Peters of Idaho and Maria Haaby and David Hagren of Oregon.
The new season is just beginning. For information on a club near you contact cowboymountedshooting.com. Club website: westernwashingtonmountedshooters.com. Email at: missionfarrierschool@hotmail.com. 
Published December 2013 Issue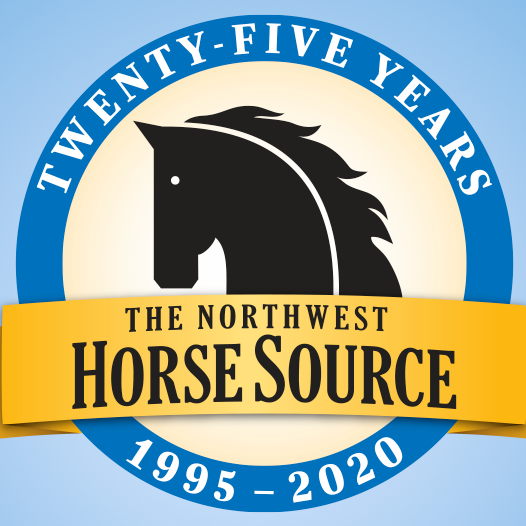 The Northwest Horse Source is an independently owned and operated print and online magazine for horse owners and enthusiasts of all breeds and disciplines in the Pacific Northwest. Our contemporary editorial columns are predominantly written by experts in the region, covering the care, training, keeping and enjoyment of horses, with an eye to the specific concerns in our region.