Is Horse Care More Complicated Today?
By Karen Pickering
The topic of equine wellness is on my mind a lot lately. I'm down to two horses—April and my mini, Chloe. It seems my current horses have more health issues than those I owned as a kid. My parents didn't have money to spend on supplements or any extras. We fed the basics: hay and cob. I administered my own shots and worming.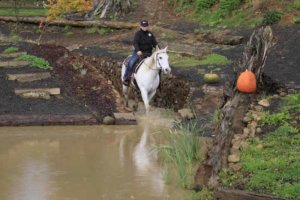 It's not the same these days. As an adult, I've spent untold dollars on supplements and tools to take care of my horses. I seem to have more issues with respiratory problems, lameness and colic than ever before. What is causing this?
Part of the challenge of living in the Pacific Northwest is our lush pastures. Would my horses do better in a drier climate? Probably so. Still, today's issues seemed non-existent for me 35 years ago. Has our weather gotten wetter (not counting this unusually dry year)? Could it be the breed of horses I've had in the past? Arabians and Standardbreds versus Quarter Horses?
Both my horses are improving but I'm cutting back on everything and making it simple again. As a kid I rode more. Now, I'm busy. I leave my riding until the end of the day, which means my horses don't always get ridden. I think my lack of consistency getting my horses worked has played a big part in their health problems. So what's the answer?
The answer for me is to be more attentive to testing and isolating new products and feed. I need to make one change at a time, evaluate, and decide whether to keep it or discard. As publisher of this magazine I have the opportunity to try many new products, which is awesome…but I have to be careful and take more time to test each thing and see if it really makes a difference. Not every product will work with every horse.
Watch for information on another product I'm testing. I've just received a Haygain Steamer. I'll be reviewing this product and bringing it with me to the expos in 2019.
I am glad we have the resources to research and connect with people with similar issues. My desire is to give you helpful information each month supported by some of the best products in the industry. Enjoy this issue as we're featuring a brand-new company to our magazine, Spurr's Big Fix. This amazing product is something you'll want to try. Read about them on page 6.
Enjoy the beautiful fall weather and remember to ride!
You must take personal responsibility. You cannot change the circumstances, the seasons, or the wind, but you can change yourself. That is something you have charge of.
Jim Rohn -1930-2009, Author and Speaker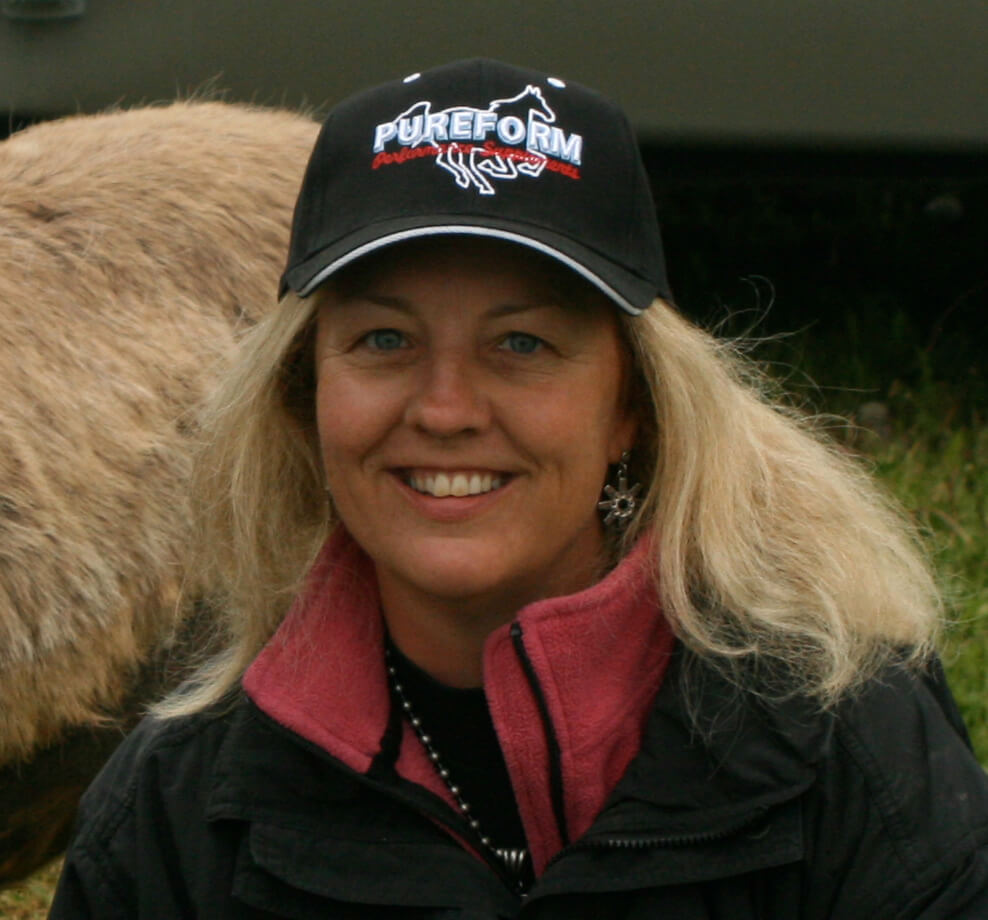 Owner/Publisher Karen's lifelong love of horses began at a very early age when she wore out a couple of rocking horses before convincing her parents to get her the real thing. That ill-tempered bay gelding, Brandy, was a challenge for the young horsewoman, but it drove her ambition to become a horse trainer. After attending Canyonview Equestrian College's Horsemanship Program, Karen realized she needed work that was a little more lucrative than training, so she took a job with Customs Brokerage to pay the bills. There, she discovered an affinity for computers and a talent for creating informative, entertaining newsletters. The Northwest Horse Source began as such a letter in December 1995, with a distribution of 1000 copies for its 12 black and white pages. Since then, it has grown into beautiful, all-gloss magazine with the largest coverage of any free equine publication in the Northwest – a distribution of over 14,000 copies and over 500 locations monthly. Not bad for the results of one woman's dream to work with horses!
Today, Karen remains involved with every aspect of the magazine and treasures the community of thousands who share a common passion. Somewhere in the wee hours of the early mornings and late evenings, she still finds time to care for April, her gorgeous and sweet-tempered Quarter Horse.