Developers of the Parma Arena Groomer
How and why did you get started in business?
In 1994, Parma Company, a century old farm equipment manufacturer, developed the Parma® Arena Groomer® tool to fill the need for an economical yet effective way to work and groom the footing in horse arenas. Using the proven concepts derived from the larger agricultural tillage tools, the Parma Arena Groomer drag was born. Since then, the Parma Arena Groomer has been proven in arenas and on tracks for all events that require good footing.
What is your history with horses?
The company ownership and many employees have had extensive experience growing up in the horse industry and participating in roping events and the rodeo circuit. The Arena Groomer tool was also a natural fit with Parma Company's experience in manufacturing agricultural equipment and pumps.
Have you won any special awards or recognition?
The Parma Arena Groomer tool is nationally recognized as an effective way to properly maintain your arena surface. As the originator of the Arena Groomer tool, its performance experience and history run deep.
What sets your product apart from the competition?
The Arena Groomer is a simple yet highly effective tool designed especially for arena and track use. This simplicity allows for a more economical tool to own and operate, without any sacrifice to performance. Its ability to prepare your base as well as the top surface in one pass can improve your horse's performance and save stress on his legs at the same time. Using the Arena Groomer will save time maintaining your arena so you can spend more time with your horse.
What can clients expect to gain from your product or service?
The Arena Groomer uses Danish S-Tines, set to your desired digging depth. They create a vibrating action as they pull through the arena surface which loosens and reconditions while maintaining a well-prepared base. Following the tines is a leveling bar that will shave off high spots and carry dirt to fill holes as you pass over the arena. The rear roller helps condition the surface to leave a uniform finish. Different tine and roller options are available for use in synthetic type materials. There are over ten sizes and models to choose from.
Parma Company
Contact Victor Escobedo or Randy Price
Phone: (208) 722-5116
Email: parmacom@parmacompany.com
Website: www.parmacompany.com or www.arenagroomer.net
See this article in the November/December 2023 online edition:
November/December 2023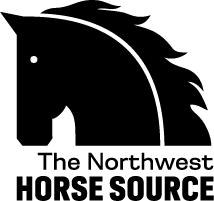 The Northwest Horse Source is an independently owned and operated print and online magazine for horse owners and enthusiasts of all breeds and disciplines in the Pacific Northwest. Our contemporary editorial columns are predominantly written by experts in the region, covering the care, training, keeping and enjoyment of horses, with an eye to the specific concerns in our region.